About Me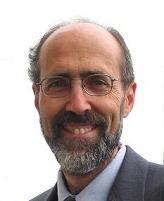 Ray Foucher

My interest with this website is to share some of the information I have learned in my own study of God's word. I find that it is such a wonderful book and believe that God is trying to reach us with the truth about Him and His character through its pages.

A little about me and my background.
I have a Bachelor of Science degree in biology from the University of Victoria, Victoria, British Columbia. For a number of years I worked as a biologist for the Federal Department of Fisheries and Oceans at the Pacific Biological Station in Nanaimo, B.C. During that time, I learned the skills of doing in-depth research, putting material together in a logical manner and presenting it in written format. That has helped me in compiling and writing the information for my websites.

About 35 years ago now, when I was in my late 20s, I read a book on a spiritual topic that lead me to accept the Lord and piqued my interest in Bible prophecy and other topics. Since that time, I have learned much from the word of God and have tried to establish what I believe on my own without accepting what another person or a church teaches just because they teach it.

Presently, I fellowship with a small congregation of avid truth-seekers in Grand Forks, British Columbia, Canada.

I also have an interest in health. Knowing that an all-wise and all-loving God created us gives me a greater appreciation for health and our responsibility to care for ourselves. I understand that our self-healing bodies are capable, to an amazing extent, of correcting various problems and thus helping us to overcome and prevent pain. Please visit my other website www.natural-pain-relief-guide.com for some good health information.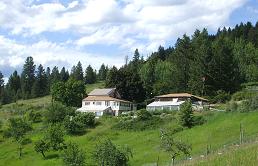 I live in Greenwood, British Columbia, the smallest official city in Canada. My wife Judy and I have a nice rural setting where we like to garden and raise some of our own food needs. We enjoy the country atmosphere, the clean air and the quieter life. Other main interests of mine in addition to health are gardening and research and writing on spiritual topics. I have published two books and written a number of e-books which are available here.

More recently, I started another spiritual site focused on the truth about the character of God.
---
Keep up to date with the prophetic signs of the times.
Receive the monthly Prophecy Newsletter.