Food Shortages Coming
Food shortages are coming to your neighborhood - likely where ever you live in the world. There are many factors coming to a head that will have the synergistic effect, in the very near future, of drastically reducing the world food supply. The first few items below relate to that. Anyone watching world events can see that they are coming to a head very quickly. Get ready, get ready get ready!
"And ye shall hear of wars and rumours of wars ... nation shall rise against nation, and kingdom against kingdom: and there shall be famines, and pestilences, and earthquakes ..." (Matt 24:6-7)
Prophecy News - April - June 2022
Food Shortages Coming
Note that I am simply sharing items of interest for your information. That does not imply that I agree with everything presented here or with other material that may be on a source's other web pages.
---
More Major Disasters Hit U.S. Food Production - Are You Prepared For What Comes Next?
Michael Snyder, Jun. 15 , 2022
The hits just keep on coming. Over the past few months, I have carefully documented the rapidly growing global food crisis, and I have explained that even here in the United States food production is going to be way below original expectations this year. Unfortunately, most of the population still doesn't grasp what is happening. Most people simply assume that everything will turn out okay somehow. Meanwhile, farmers are telling us as loudly as they can that everything will most definitely not be okay. In my entire lifetime, I have never seen America's farmers this alarmed about what is ahead. And of course everything that we are currently witnessing in the U.S. and around the globe is setting the stage for the sort of historic famines that I have been relentlessly warning my readers about. I wish that I knew a way to get through to the millions upon millions of apathetic people out there that don't seem to care that a major food crisis is coming, because the suffering that we are going to witness all over the world will be off the charts.
Unfortunately, food production in the U.S. continues to be hit by one major disaster after another. This week, a historic June heat wave absolutely baked the center of the country…
"...it definitely appears that something very strange is happening. Recently, Zero Hedge republished a list of 97 disasters that have hit food production facilities in the United States that was originally published by the Gateway Pundit ..."
Click here to read it all including a list of 97 disasters that have hit food production facilities in the United States.
---
Ray's note: you really should see the list of 97 disasters in the link above. It is incredible - mostly fires but also many millions of poultry destroyed and sometimes based on just a few birds testing positive for a suspected pathogen. I quickly totaled up the numbers and it came to more than 41 million birds destroyed.
There is a trend towards the wholesale slaughter of animals that are feared to be potential sources of pathogens that might infect humans.
---
UN Food Chief Says 'Hell on Earth' Looms From Hunger Crisis Triggered by Ukraine War
Kenny Stancil, Jun. 17, 2022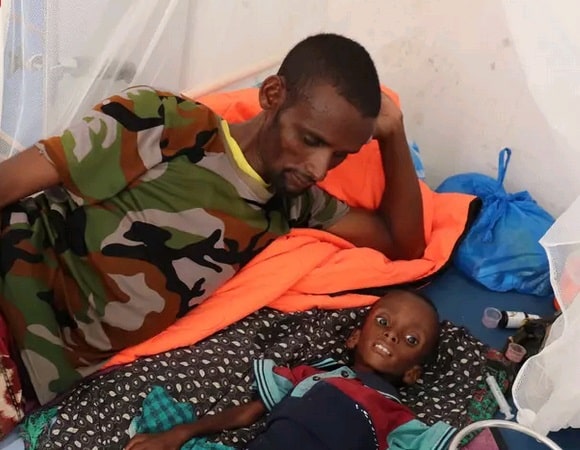 As food prices and hunger surge worldwide, hundreds of millions of people around the globe are "marching towards starvation" - increasing the likelihood of preventable deaths, civil unrest, and political violence in the months ahead - the United Nations food chief warned Thursday.
Speaking from Addis Ababa, the capital of Ethiopia, World Food Program (WFP) Director David Beasley said that "frightening" shortages of key food staples put tens of millions of lives in jeopardy and risk destabilizing countries that are heavily reliant on imports.
"Even before the Ukraine crisis, we were facing an unprecedented global food crisis because of Covid and fuel price increases," said Beasley. "Then, we thought it couldn't get any worse, but this war has been devastating."
Since Russia invaded Ukraine in late February and imposed a blockade on its Black Sea ports, agricultural exports from Ukraine—responsible for 9% of the world's wheat, 16% of its maize, and 42% of its sunflower oil - have declined substantially, leaving millions of tons of stored grain on the cusp of rotting.
The war also disrupted this year's planting season, raising fears that this summer's harvest, assuming sufficient labor power and storage space can be found, will be a third lower than in 2021.
Click here to read it all
---
Here is a short (22-min) video I recommend watching for more on the food supply situation:
---
WORLD WAR 3? NATO Suddenly Increases High-Readiness Forces From 40,000 to 300,000
Shane Trejo, Jun. 27, 2020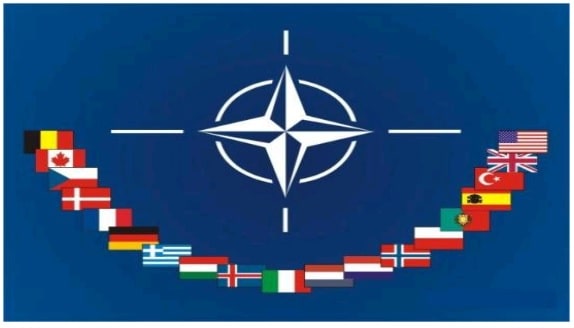 The North Atlantic Treaty Organization (NATO) has suddenly increased their rapid response forces from 40,000 to 300,000 as the globalists push forward to World War 3 because of their blind imperial hubris.
NATO Secretary-General Jens Stoltenberg made the announcement on Monday in what he calls "the biggest overhaul of collective defense and deterrence since the Cold War." NATO leaders will head to Madrid, Spain this week to come to terms on their Strategic Concept, which is updated every decade as a manifesto of sorts for the NATO alliance.
Stoltenberg says that NATO is expected to claim that Russia is the "most significant and direct threat" that the alliance is focused on thwarting due to their ongoing conflict with Ukraine.
"Our NATO Summit in Madrid this week will be transformative with many important decisions, including on a new Strategic Concept for a new security reality," Stoltenberg stated during a press conference.
"We will transform the NATO Response Force and increase the number of our high readiness forces to well over 300,000," he continued.
Click here to read it all
---
Islamic State Calls For Attacks in Europe Urging Followers to Take Advantage of Ukraine Crisis
Chris Tomlinson, Apr. 19, 2022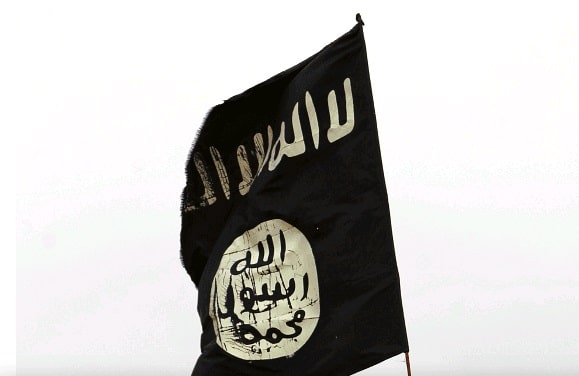 The Islamic State terrorist group has called on followers to avenge its recently killed leader and take advantage of the ongoing conflict in Ukraine to carry out terror attacks in Europe.
On Sunday, Abu Omar al-Muhajir, the spokesman for the Islamic State, announced that the terror group would be seeking revenge for the death of its former leader Abu Ibrahim al-Hachimi al-Qurashi, who died after blowing himself up during a united states special forces operation in Syria in February.
"We are announcing, relying on God, a blessed campaign to take revenge," al-Muhajir said and called don Islamic State followers and members to engage in attacks using the "opportunity" of the "crusader fight", a term used previously by the group to describe the conflict between Russia and Ukraine, Le Figaro reports.
Last month, the terrorist group celebrated the Russia-Ukraine conflict stating that the conflict was a "divine punishment" and said, "What is happening today, the direct bloody war between the Orthodox crusaders - Russia and Ukraine - is but one example of God's punishment for them, as described in the Qu'ran."
The group has also previously called for supporters to take advantage of the conflict by urging Islamic extremists to travel to Ukraine and procure weapons.
"To the brothers, supporters of the Islamic State in Russia and Ukraine: Seize the opportunity, brothers, and collect weapons - for weapons have been widely distributed to civilians - then attack the crusaders," a member of the terror group said.
The threat of attacks from the Islamic State and its followers remains high in many parts of Europe. Last month, the Italian intelligence services released a report claiming terror groups were actively talking among themselves about attacking the city of Rome.
The Dipartimento delle Informazioni per la Sicurezza (DIS) stated that major Roman landmarks, such as the Colosseum could be targets as well as the Vatican and Pope Francis himself.
Click here to read it all
---
BRICS working on new global reserve currency and alternative mechanism for int'l payments: Vladimir Putin
subtitle
Dipanjan Roy Chaudhury, Jun. 23, 2022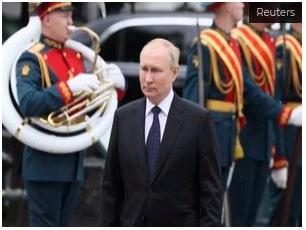 President Vladimir Putin said on Wednesday that the BRICS countries - Brazil, Russia, India, China, and South Africa - are currently working on setting up a new global reserve currency.
"The issue of creating an international reserve currency based on a basket of currencies of our countries is being worked out," he said at the BRICS business forum.
According to the Russian president, the member states are also developing reliable alternative mechanisms for international payment ..
Click here to read it all
---
Ray's note: I am not an economist but I understand that an alternate reserve currency (to the US dollar) would have major implications in world finances and would not be looked upon favourably by the U.S.
---
CBDCs are about Absolute Central Control and Management of all Citizen Transactions
Dennis Parker, Jun. 27, 2022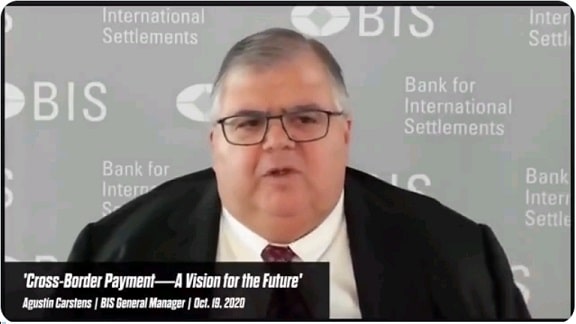 ---
Why Are So Many Strange Pestilences Starting To Spread All Over The Western World?
Michael Snyder, Jun. 23, 2022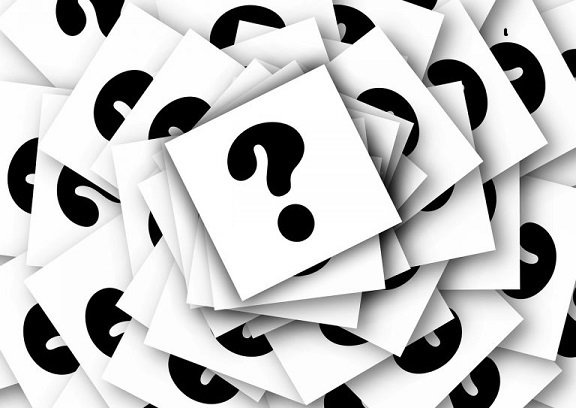 Why are so many dangerous diseases suddenly popping up all over the place? In this article I am going to tell you about three new outbreaks that I have never written about before, and the fourth one that I am going to discuss has only been around for less than two months. For a long time I have been warning that we were entering a new era of great pestilences, but that really didn't come to fruition until this year. Throughout 2020 and 2021 the world was fixated on one particular virus, but now strange new pestilences are erupting quite frequently. Can anyone out there explain why this is happening?
Click here to read it all
---
Report: Alexa working on allowing conversations with dead relatives
Concept called 'creepy,' but it's now being tested
WND Staff, Jun. 23, 2022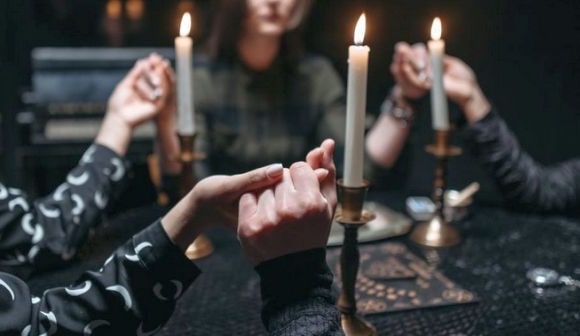 According to the Sun, Alexa could be getting a new feature that would let you talk to a dead relative.
As in deceased.
The report called the idea "creepy," but said it anyway is being tested.
It is intended to "speak to you in the voice of deceased friends, family or loved ones."
It is Sky News that detailed the announcement about the planned feature during a conference in Las Vegas.
Rohit Prasad, a spokesman for Amazon, apparently explained it is to "make the memories last."
The software apparently, after hearing someone's voice for less than a minute, can simulate that voice when speaking.
Click here to read it all
---
U.S. Supreme Court endorses football coach's on-field prayers
Lawrence Hurley, Jun. 27, 2022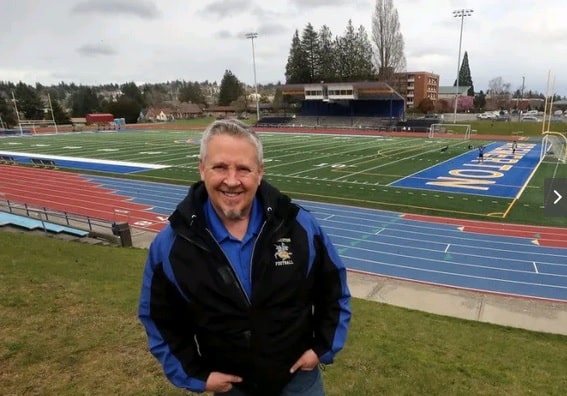 WASHINGTON (Reuters) -The U.S. Supreme Court, in the latest in a spate of decisions expanding religious liberty, ruled on Monday that a Washington state public school district violated the rights of a Christian high school football coach who was suspended for refusing to stop leading prayers with players on the field after games.
Broadening the religious rights of government employees, the justices sided with Joseph Kennedy, who until 2015 served as a part-time assistant football coach in the city of Bremerton and has since become a cause celebre for conservative Christian activists. The court's conservative justices were in the majority in the 6-3 ruling, with its liberal members dissenting.
The decision, authored by Justice Neil Gorsuch, held that Kennedy's actions were protected by his rights under the U.S. Constitution's First Amendment, which protects free speech and religious expression.
...
Powered by its increasingly assertive conservative justices, the court in recent years has expanded individual and corporate religious rights while narrowing the separation between church and state. The ruling was another victory for the court's conservatives, following Friday's decision overturning the 1973 Roe v. Wade precedent that had legalized abortion nationwide.
Click here to read it all
---
Summary
Doesn't it look like food shortages are coming? Someone famous once said something like "Control the food and you can control the people." There are powerful people who understand that there is a reluctance to bite the hand that feeds. If you don't want to be controlled, make some preparations to secure more of your own food supply. Ultimately, God's trusting people may have to depend on Him for their food.
"And when these things begin to come to pass, then look up, and lift up your heads; for your redemption draweth nigh." (Luke 21:28)
---
If prophecy of the end of the world is of interest to you and you would like to receive this quarterly newsletter containing articles of interest and relevance to prophetic events, please respond using the form below: