Jesus Resurrection Blog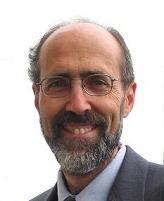 This is the blog for www.jesus-resurrection.info. This web site is maintained by Ray Foucher - that's me to the right.
This blog will keep you updated on changes to this site. Blog entries will be added about web pages on interesting spiritual topics and especially about Jesus' resurrection.
To subscribe, right click on the orange RSS or XML button (below the navigation buttons), and paste the URL into your RSS reader. You do not need to enter or reveal your email address.
Subscribed to My Yahoo, My MSN or Google? Then just click the appropriate button to add the blog to your personalized home page.
Here are the most recent blog entries with most recent at the top:
Jul 26, 2022
The Daily
Here is something that (I think) the Lord showed me recently as He directed me to study Daniel's End Time Countdown -- day after day until it came to me