War Famine Pestilence
"And ye shall hear of wars and rumours of wars ... nation shall rise against nation, and kingdom against kingdom: and there shall be famines, and pestilences, and earthquakes ..." (Matt 24:6-7)
Prophecy News - July - September 2022
War Famine Pestilence
Note that I am simply sharing items of interest for your information. That does not imply that I agree with everything presented here or with other material that may be on a source's other web pages.
---
WAR
Echo's Of Ezekiel 38: Putin Declares Partnership With Islam In New World Order
Sep. 1, 2022, PNW Staff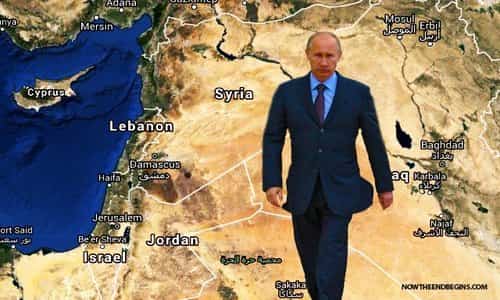 On Monday, Russian President Vladimir Putin sent a message of greetings to the participants and guests of the 2022 Kazan Global Youth Summit as it opened in Kazan. The event was hosted by the Organization of Islamic Cooperation (OIC). ...
You should care because more than 2,600 years ago, the prophet Ezekiel warned of a future time when a vast coalition of nations will attack Israel. The leader of this coalition is a man known as Gog, the ruler of Magog (Ezekiel 38:1). This is why the invading force is known as the Gog of Magog coalition. According to Ezekiel this alliance will send an overwhelming force to invade Israel in the last days. And today, for the first time in human history, we see this alliance forming. ...
The stage is now set for the fulfillment of the Ezekiel 38-39 prophecies. Turkey has made a strategic choice to align itself with Russia and Iran. Eventually, Russia, Iran, Turkey, and the other nations in the Gog of Magog alliance will send an overwhelming invasion force against Israel (Ezekiel 38:8-9). When they do, God will destroy them and display His power and glory for all the nations to see (Ezekiel 38:23). It's one more sign of how close we are to the Second Coming of Jesus.
Click here to read it all
---
Ray's Note: I do not necessarily agree with the interpretation of Ezekiel 38 but the article brings out good information about the relationship between Russia and Islam. Matthew 24 does mention both wars and rumors of wars. God is not a god of war – see my other website https://characterofgod.org
---
This Cycle Of Retaliation Between The U.S. And Russia Will Ultimately Lead To Nuclear War
Michael Snyder, Sep. 28, 2022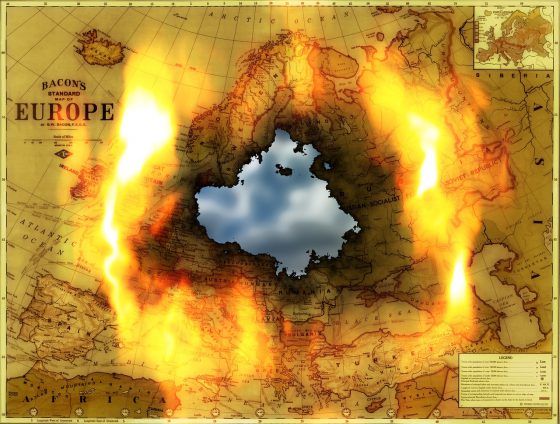 For the good of humanity, this has got to stop. The United States and Russia both keep raising the stakes, and if we keep repeating this cycle it will end with a nuclear war that could ultimately result in billions of deaths. Unfortunately, leaders on both sides do not seem interested in peace at this point. The votes that Russia just conducted in four disputed territories were inevitably going to raise tensions even higher. Of course the western powers have been greatly escalating matters themselves. Over the past couple of months, NATO has gotten far more deeply involved in the conflict in Ukraine, and now the war is starting to spread beyond Ukrainian borders.
Everyone agrees that the damage caused to the Nord Stream pipeline system was an act of sabotage. As I discussed yesterday, an explosion that registered 1.9 on the Richter scale was followed by a second explosion that registered 2.3 on the Richter scale. These explosions were absolutely huge, and that suggests that this was a military operation.
Many in the western world are blaming Russia for the sabotage, but why would they blow up pipelines that they spent so much time and energy constructing and that have enabled them to make giant mountains of money selling natural gas to Europe?
The Russians have already been punishing the Europeans by restricting the flow of gas through those pipelines. There was certainly no need to blow them up.
If it is ultimately proven that the Russians did this, it would be one of the stupidest geopolitical moves that I have ever seen.
Of course there is someone else that could have done it.
On Friday, September 23rd the following statement was posted on the official White House website...
The United States will never recognize Ukrainian territory as anything other than part of Ukraine. Russia's referenda are a sham – a false pretext to try to annex parts of Ukraine by force in flagrant violation of international law, including the United Nations Charter. We will work with our allies and partners to impose additional swift and severe economic costs on Russia. The United States stands with our partners around the world – and with every nation that respects the core tenets of the UN charter – in rejecting whatever fabricated outcomes Russia will announce. We will continue to support the Ukrainian people and provide them with security assistance to help them defend themselves as they courageously resist Russia's invasion.
So Joe Biden promised to impose "swift and severe economic costs on Russia" on Friday, and then on Monday both Nord Stream pipelines were blown up.
And by now you have probably already heard that Joe Biden threatened to attack the Nord Stream pipeline system before the war in Ukraine even started…
Pres. Biden: "If Russia invades…then there will be no longer a Nord Stream 2. We will bring an end to it."
Reporter: "But how will you do that, exactly, since…the project is in Germany's control?"
Biden: "I promise you, we will be able to do that."
Click here to read it all
---
Iran Prepares to Take Out Israel – Right after Iran Deal Is Signed
Khaled Abu Toameh, Aug. 24, 2022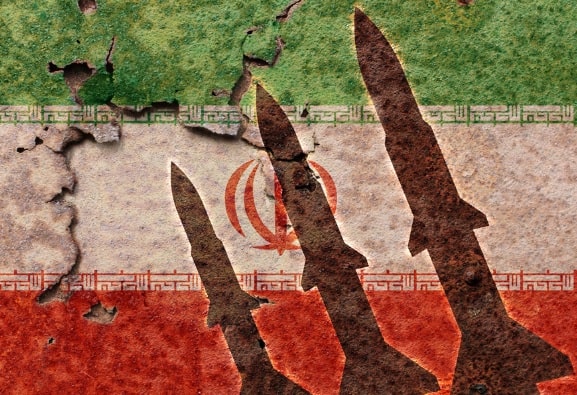 The mullahs appear convinced that once the Biden administration capitulates completely to their demands for reviving the 2015 Iran nuclear deal, they will be able to step up their already significant efforts to eliminate Israel and export their Islamic Revolution to Arab and Islamic countries. Iran already occupies four Arab countries: Syria, Lebanon, Yemen and Iraq.
Iran's mullahs appear to be so confident that the Biden administration has turned its back on its Arab allies in the Middle East that they are issuing direct threats not only against Israel, but also against any Arab country that dares to cooperate with the Israelis.
Meanwhile, the mullahs are busy trying to open a new battlefront against Israel, this time in the West Bank.
The mullahs appear to be so emboldened by the Biden administration's weakness that they are now openly talking about using the West Bank as a launching pad to attack Israel and kill Jews.
Under pressure from the Iranian regime, Hamas and Islamic Jihad representatives held a meeting in the Gaza Strip earlier this week to discuss ways of stepping up the "resistance" against Israel.
In an attempt to appease their masters in Tehran, Hamas and Islamic Jihad issued a joint statement after the meeting in which they pledged to step up the "armed struggle" against Israel "until the liberation [of all of Palestine]," a euphemism for the destruction of Israel.
Click here to read it all
---
Islamic State Calls For Attacks in Europe Urging Followers to Take Advantage of Ukraine Crisis
Chris Tomlinson, Apr. 19, 2022
The Islamic State terrorist group has called on followers to avenge its recently killed leader and take advantage of the ongoing conflict in Ukraine to carry out terror attacks in Europe.
On Sunday, Abu Omar al-Muhajir, the spokesman for the Islamic State, announced that the terror group would be seeking revenge for the death of its former leader Abu Ibrahim al-Hachimi al-Qurashi, who died after blowing himself up during a united states special forces operation in Syria in February.
"We are announcing, relying on God, a blessed campaign to take revenge," al-Muhajir said and called don Islamic State followers and members to engage in attacks using the "opportunity" of the "crusader fight", a term used previously by the group to describe the conflict between Russia and Ukraine, Le Figaro reports.
Last month, the terrorist group celebrated the Russia-Ukraine conflict stating that the conflict was a "divine punishment" and said, "What is happening today, the direct bloody war between the Orthodox crusaders – Russia and Ukraine – is but one example of God's punishment for them, as described in the Qu'ran."
Click here to read it all
---
"Globalists Are Marching Us Relentlessly Toward Nuclear Armageddon," Warns Former Senator
Tyler Durden, Sep. 30, 2022
Fears of nuclear war are increasing across the West as Russia mobilizes hundreds of thousands of troops and declares annexation of parts of Ukraine. Meanwhile, President Volodymyr Zelensky announced that Ukraine is applying for membership in NATO. These two developments could be the most significant escalation since the war's start.
Today's developments are a sobering reminder that nuclear war threats are mounting. Retired Virginia State Senator and retired Marine Col. Richard Black addressed members of the US Congress in an open letter on Tuesday about "globalists are marching us relentlessly toward this nuclear Armageddon."
Black pointed out:
There would have been no war had we not overthrown the democratically-elected government of Ukraine by violently ousting President Yanukovych in 2014. We promoted war by flooding Ukraine with massive arms shipments afterwards.
The former senator said, "the US could have achieved peace by simply pressing Ukraine to implement the 2014 Minsk Peace Agreements which it had signed, establishing a clear framework for settling outstanding issues peacefully. Ukraine promised to implement the Minsk agreements, but chose instead to make war on the Donbass for the next seven years."
He said NATO could've sought peace but chose war instead.
NATO had ample opportunity for peace but deliberately chose war. The US realized that, with Russia's back to the wall, it would have no choice to but to attack. In 2007, US Ambassador to Russia William Burns pointedly warned that movement toward absorbing Ukraine into NATO might well trigger war between Ukraine and Russia. Nonetheless, the Obama administration overthrew the Ukrainian president and flooded in weapons, knowing that doing so would trigger war.
Black said billionaire elites who have an interest in the region are making "war profits even if it means gambling the lives of hundreds of millions of people across the globe."
"Should we annihilate the world's population to intervene in a border war where the US has no vital national interest?" the former senator asked.
Black called for an immediate end to this war by making Ukraine a neutral, non-aligned state, "just as we did during the Cold War with Austria in 1955."
But it appears the former senator's plea to avoid further conflict went unheard after Zelensky's declared intent to apply for expedited NATO membership as President Putin proclaimed the annexation of 15% of Ukraine.
Based on Article 5, any acceptance of Ukraine into NATO would automatically trigger a Russia-West world war (WWIII).
In a speech Friday, Putin said the US created a "precedent" by using nuclear weapons against Japan during WW2.
Last week, Navy Admiral Charles A. Richard - currently serving as the US Strategic Command chief -- warned that "possible direct armed conflict with a nuclear-capable peer" could be ahead.
Here's the former senator's open letter to lawmakers on Capitol Hill:
Click here to read it all
---
FAMINES
United Nations Food Chief Warns Of 'Chaos,' 'Hell' And Wide Spread Food Shortage Next Year: The World Is Facing 'A Perfect Storm On Top Of A Perfect Storm'
Alicia Powe, Sep. 28, 2022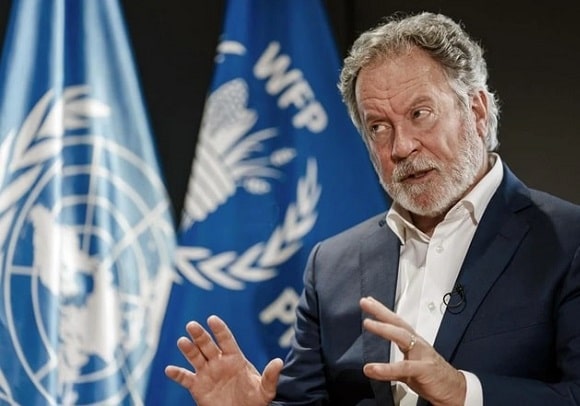 The United Nations' Food chief is urging the public to prepare for famine and widespread food shortage next year amid an severe fertilizer supply shortage.
The pandemic, climate problems and the Russian, Ukranian war and inflation are crippling production of the global food supply production, World Food Program Director David Beasley told the Associated Press on Thursday.
"It's a perfect storm on top of a perfect storm," Beasley said. "And with the fertilizer crisis we're facing right now, with droughts, we're facing a food pricing problem in 2022. This created havoc around the world.
"If we don't get on top of this quickly — and I don't mean next year, I mean this year — you will have a food availability problem in 2023," he said. "And that's gonna be hell."
Currently, the world produces enough food to feed over 7.7 billion people, but maintaining an adequate amount of fertilizer and farmers is crucial to producing at least 50 percent of that food, Beasely argued.
"We've got to get those fertilizers moving, and we've got to move it quickly," he admoished. "Asian rice production is at a critical state right now Seeds are in the ground."
Click here to read it all
---
Here is the Updated List of US-Based Food Manufacturing Plants Destroyed Under Biden Regime
Jim Hoft, Sep. 13, 2022
Joe Biden's 'Build Back Better' is not working as planned, or is it?
Gas prices are at record highs, the economy is in recession, parents are having difficulty finding a baby formula, and the cost of everything is way up.
According to the U.S. Department of Agriculture (USDA), there are currently no nationwide food shortages in the country.
"There are currently no nationwide shortages of food, although in some cases the inventory of certain foods at your grocery store might be temporarily low before stores can restock," the agency said on their website. "Food production and manufacturing are widely dispersed throughout the U.S. and there are currently no wide-spread disruptions reported in the supply chain."
A Gateway Pundit reader sent us an updated list of US-based food manufacturing plants that were damaged from 2021 to 2022 under the Biden administration. These data were first published at Think Americana.
Below is the list of US establishments that have been destroyed, damaged or impacted by "accidental fires," disease, or general causes.
What follows is a list of over 100 incidents (with full details) that are all contributing to the coming food shortages.
Click the list here
---
Water levels rapidly declining in the Mississippi River, threatening corn and soybean exports during this crucial harvest season
LJDevon Oct. 5, 2022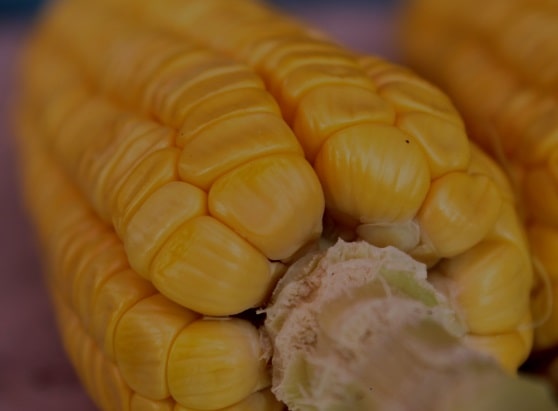 The U.S. supply chain and international trade flows are about to take another major hit. The Mississippi River basin has experienced dry conditions throughout the summer of 2022, and there is very little rain in the long-term forecast heading into winter. The dry pattern has caused the Mississippi River to shrink, leading to low water levels in many locations. As this major shipping route is narrowed, there will be serious interruptions to the barge traffic. Soon, barges will be forced to reduce cargo loads to keep from grounding in the river. The U.S. Army Corps of Engineers has already deployed buoy boats and two dredges to improve navigation down the narrowing shipping route.
The Midwest's upcoming corn and soybean harvest will be hampered, not only by the dry conditions, but also by shipper's inability to transport the commodities down the Mississippi River. This narrowing of the Mississippi will restrict the total export of corn and soybeans this harvest season, ultimately driving up the price of these commodities and restricting total exports into European and Middle Eastern countries. For perspective, the Mississippi River typically accounts for half the corn and soybean exports leaving the United States. Farmers are already feeling the pressure. Barge rates are hitting new records, close to $50 per ton. That's a shocking 50 percent increase from just a year ago. The prices are expected to increase even more, as the waterway backs up with multiple, smaller loads. These corn and soybean exports are more valuable than ever. Nations around the world are watching the situation closely, for they have lost critical food supplies after Ukraine was invaded earlier in the year. Of course, the Biden regime will use this crisis as an opportunity to sell the public on new government spending programs to combat "climate change." But the government will never be able to print enough money to make the world into a climate utopia, with perfect "equity" in the supply chain. In fact, under the current regime, foreign policy mistakes have only made global trade more vulnerable. One natural disaster has a much greater ripple effect on global trade than ever before.
Click here to read it all
---
PESTILENCE
97.7 Million Birds Are Already Dead As The Worst Bird Flu Outbreak Ever Sweeps Across North America And Europe
Michael Snyder, Oct. 3, 2020
Did you know that we are in the middle of the worst bird flu outbreak ever recorded? Millions upon millions of birds have been dying, and most people don't even realize that such a nightmarish pestilence has been absolutely devastating North America and Europe. But what people do know is that eggs, chicken and turkey just keep getting more expensive at the grocery store. In fact, supplies are starting to get so tight that some experts are now talking about the potential for "shortages" during the holiday season. Unfortunately, this epidemic isn't going to go away any time soon. If it was going to go away, it would have done so during the warm summer months. Now the weather is starting to get colder again, and that means that it will be even easier for the bird flu to spread.
What we are witnessing in Europe right now is truly alarming. According to the official website of the European Food Safety Authority, so far 47.7 million birds have been culled by poultry facilities where cases of the bird flu have been confirmed…
The ongoing HPAI season has produced the largest epidemic seen so far in Europe, with a total of 2,467 outbreaks in poultry and 47.7 million birds culled in affected establishments. In addition, 187 detections were notified in captive birds and 3,573 HPAI events were recorded in wild birds. The geographical reach of this year's epidemic is unprecedented, with reported cases ranging from the Svalbard islands in Norway to southern Portugal, and as far east as Ukraine, affecting 37 European countries in total.
Just think about that.
At a time when agricultural production is way down all over Europe, this pestilence has already wiped out almost 50 million chickens and turkeys.
...
If a mutant form of H5N1 comes along that easily passes from person to person, the panic that would cause would make the COVID pandemic look like a Sunday picnic.
So let us hope that does not happen any time soon.
Unfortunately, I believe that we are living during a time when great pestilences will become increasingly common.
In secret labs all over the globe, mad scientists are monkeying around with some of the most deadly diseases that humanity has ever known.
It is way too easy for a "mistake" to happen, and as we have seen once a dangerous bug does get loose it can circulate around the planet in the blink of an eye.
Click here to read it all
---
Ray's note: of course there is that other pestilence - not going to say anything much about that except to say there could be more to come. Everyone needs to do their own, unbiased research as there is a lot of misinformation peddled by those who are attempting to control populations.
---
OTHER NEWS
Your Window Of Opportunity To Get Prepared Before The Catastrophic Events Of 2023 Is Rapidly Closing
Michael Snyder, Aug. 31, 2022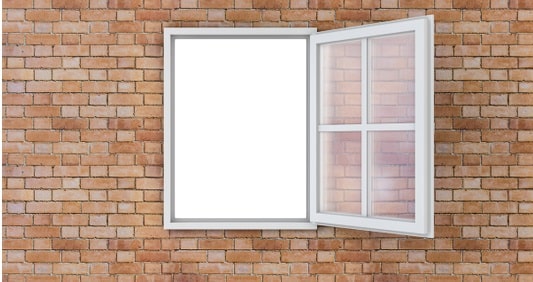 I don't know how I could say it any more clearly. At this moment, the vast majority of the population is completely and utterly unprepared for what is ahead of us. Every day, there are more signs in the news that global events are starting to spiral out of control, but instead of using this summer to get prepared much of the population is partying instead. This greatly frustrates me, because I have been working extremely hard to try to sound the alarm. People should be using the window of opportunity that we have this summer to take action, because the months ahead of us will be filled with famine, war, pestilence, natural disasters and severe economic troubles. Summer officially ends in late September, and I believe that global events will accelerate greatly throughout the remainder of 2022 and into the early stages of 2023.
Most people always think that they have more time to prepare.
But as the people of Mississippi's largest city recently found out, the opportunity to get prepared can end very abruptly…
NOTE: The author goes on to document a number of events and trends that show society is facing major problems for which people could have and should have prepared.
Click here to read it all
---
Japan Makes Big Steps Towards a Cashless Society
Didi Rankovic, Sep. 23, 2022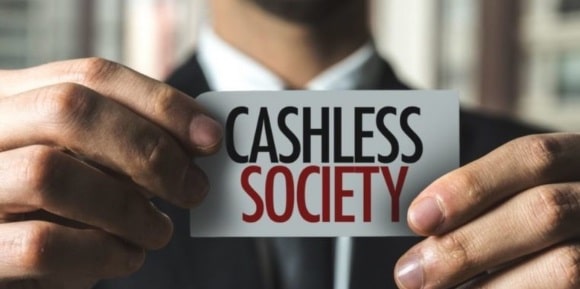 If all goes to plan, by the spring of next year, companies in Japan will be able to use a system to pay salaries digitally, bypassing bank accounts and using payment apps instead.
This is the Japanese government's plan that shows the country is trying to catch up with others in Asia when it comes to moving towards a cashless society, says a piece published on the World Economic Forum (WEF) website.
Japan's stated goals of introducing a digital salary payment system are to help foreign workers who cannot open a bank account in the country, as well as to boost growth, financial services market and deregulation, and lower administrative fees, the blog post says.
Click here to read it all
---
New Italian prime minister puts globalist elite on notice, says her people are taking country back from 'New World Order'
J.D. Heyes, Oct, 2, 2022
Brand-new Italian Prime Minister Giorgia Meloni has put the globalist elite on notice during a fiery speech following her election victory Sunday in which she said she plans to "dismantle the New World Order."
Meloni, who is no stranger to standing up for ordinary Italians, warned the tiny global elite who have stacked the deck against billions of ordinary citizens in dozens of countries for decades that "our main enemy today is the globalist drift of those who view identity and all its forms to be an evil to overcome" and who "constantly ask to shift real power away from the people to supernational entities headed by supposedly enlightened elites," according to a report by NewsPunch.
"Let us be clear in our mind because we did not fight against and defeat communism in order to replace it with a new international regime, but to permit independent nation states once again to defend the freedom, identity, and sovereignty of their peoples," she added.
A partial transcript of her victory speech helps explain why the globalist leftist elite are freaking out:
Why is the family an enemy? Why is the family so frightening? There is a single answer to all these questions. Because it defines us. Because it is our identity. Because everything that defines us is now an enemy for those who would like us to no longer have an identity and to simply be perfect consumer slaves.
And so they attack national identity, they attack religious identity, they attack gender identity, they attack family identity. I can't define myself as: Italian, Christian, woman, mother. No. I must be citizen x, gender x, parent 1, parent 2. I must be a number. Because when I am only a number, when I no longer have an identity or roots, then I will be the perfect slave at the mercy of financial speculators. The perfect consumer…[But] we will defend it.
We will defend God, country, and family. Those things that disgust people so much. We will do it to defend our freedom. Because we will never be slaves and simple consumers at the mercy of financial speculators.
That is our mission. That is why I came here today. Chesterton wrote, more than a century ago. .. "Fires will be kindled to testify that two and two make four. Swords will be drawn to prove that leaves are green in summer." That time has arrived. We are ready.
Click here to read it all
---
Ray's note: interesting to see this swing to the far political right. Expect more of it in other parts of the world as a backlash against liberalism - especially in the US.
---
WEF Attendee Liz Truss Says British Economy "Needs A Reset" As Market Conditions Worsen
Zero Hedge, Oct. 4, 2022
New British PM Elizabeth Truss has been touted by many including the mainstream media as a "far-right" politicianwith wide appeal to British conservatives.
This is fast becoming a prerequisite ideological position to take in Europe as the open border/socialist policies of leftist political leaders are leaving the EU in economic ruins and as they approach an energy based catastrophe not seen since WWII.
Boris Johnson revealed himself to be nowhere near as conservative as many initially believed with his support of draconian covid mandates, stopping just short of enforcing vaccine passports but still requiring proof of vaccination for major venues. All this while holding lavish parties at his official residence during the lockdowns he helped enforce. Adding to the problem were Johnson's tax increases in the midst of an inflationary crisis, which led to widespread public discontent and his eventual resignation.
When Truss became a potential candidate to replace Johnson some in the alternative media warned that her ongoing associations with the World Economic Forum and attendance at Davos events might be a red flag of another political pretender playing at being conservative while actually serving the interests of globalist institutions. This was, of course, called conspiracy theory by "fact checkers" in the MSM.
Click here to read it all
---
Summary Some have likened this time after the pandemic waves to that period between the initial siege on Jerusalem and the final siege and total destruction of the city in 70 AD. The Roman armies had surrounded Jerusalem few years before but they mysteriously left only to return three years later. During that interval, the Christians recognized the sign given by Jesus:
"And when ye shall see Jerusalem compassed with armies, then know that the desolation thereof is nigh.: (Luke 21:20)
They took heed and fled to safety with no loss of life. Today, we cannot flee to another country as the coming situation will be worldwide, but we are to escape the system, especially its way of thinking. "Come out of Babylon."
"And when these things begin to come to pass, then look up, and lift up your heads; for your redemption draweth nigh." (Luke 21:28)
---
If prophecy of the end of the world is of interest to you and you would like to receive this quarterly newsletter containing articles of interest and relevance to prophetic events, please respond using the form below: