Signs of End Times
Introduction
Signs of the end times are increasing, the nations are angry, the land vomiteth out her inhabitants. We are in trouble and much more is to come. Our only safety is in having a relationship with the God of the universe Who loves us with an everlasting love.
Once again there are many troubles in the world a few of which are reported on herein. The west is facing threats from Russia, China and Iran (in cooperation with each other it seems - first story). The climate is seen to be in more and more of a crisis with Australia burning up right now. Unless mankind truly turns to God, they will not be able to solve the world's problems.
Note that I am simply sharing items of interest for your information. That does not imply that I agree with everything presented here or with other material that may be on a source's other web pages.
---
"And ye shall hear of wars and rumours of wars ... nation shall rise against nation, and kingdom against kingdom: and there shall be famines, and pestilences, and earthquakes ..." (Matt 24:6-7)
Prophecy News - October - December 2019
Signs of End Times
---
China, Russia, Iran To Conduct Naval Exercise Amid Rising Tensions With US
Tyler Durden; Dec. 26, 2019
Several reports of naval activity from the Taiwan Strait to the Sea of Oman have heightened geopolitical tensions in the Indo-Pacific region, heading into the late year, reported Reuters.
China has just transited its new aircraft carrier through the Taiwan Strait on Thursday, according to a statement via Taiwan's defense ministry.
More naval activity is expected on Friday when China, Iran, and Russia conduct a naval war drill in the Sea of Oman.
The exercise is expected to last through the weekend and into early next week.
"The drill, which is to start on Saturday, will be the first such trilateral exercise as Tehran seeks to boost military cooperation with Beijing and Moscow amid unprecedented economic sanctions from Washington. Visits to Iran by Russian and Chinese naval representatives have also stepped up in recent years.
Iranian military spokesman Gen. Abolfazl Shekarchi said the joint maneuvers, which are aimed at promoting regional security, will extend as far as the Sea of Oman. The drill is seen as a response to recent US maneuvers with its regional ally Saudi Arabia, in which China also participated," AP said.
Wu said the exercise is a "normal military exchange" between the three countries and follows all international protocols.
The exercise will be held in the Sea of Oman, a body of water that borders the Strait of Hormuz, where 20% of the world's oil transits through, on chemical tankers.
The Strait is one of the world's most significant chokepoints because of the large amount of shipping volume that transits through the passage. If the waterway were closed because of threats of ongoing attacks, then it would paralyze the world's economy in a very short period.
The exercise allows China, Iran, and Russia to display their increasing naval power to Washington.
The drill is also occurring at a time when Washington and Tehran have had a breakdown in communication, and tensions soared in Sept. when Iran supposedly attacked a Saudi Aramco oil-processing facility at Abqaiq and Khurais in eastern Saudi Arabia with cruise missiles and drones.
A power struggle is underway in the Indo-Pacific region where China, Iran, and Russia have possibly formed an alliance as a rising power to challenge the status quo power, which is the US.
Click here to read it all
---
Foreign-policy experts predict that an Iranian attack on Israel is just a matter of time
And if it does, there will have to be a massive retaliation against its interests by the Jewish state, ideally with reassurances of backup from the United States.
By Israel Kasnett; Nov. 4, 2019
As Iranians took to the streets this week to commemorate 40 years since the U.S. embassy takeover in 1979, Iran announced new violations of the nuclear deal it signed in 2015. The rogue Islamic Republic admitted that it now operates 60 advanced IR-6 centrifuges and is working on a new type of centrifuge that will work 50 times faster than what is currently permitted under the deal.
This announcement comes after Iran has engaged in attacks on oil tankers and Saudi oil facilities, shooting down an American drone, and, of course, its ongoing and aggressive efforts to build a war machine against Israel in Syria and elsewhere.
For its part, on Monday the U.S. Treasury Department announced new sanctions against nine Iranian military commanders and officials. U.S. President Donald Trump withdrew from the nuclear deal with Iran in May 2018 and reimposed tough sanctions in an effort to curb the regime's destabilizing behavior in the Middle East and around the globe.
Regardless, Tehran has continued to engage in destabilization efforts and heavily supports terror activity and weapons buildup in the Middle East.
Click here to read it all
---
Iran has world's 'fastest-growing church,' despite no buildings - and it's mostly led by women: documentary
Fox News; Caleb Parke; Sep. 27, 2019
A new film tells the story of the "fastest-growing church" in the world, an underground, persecuted Christian movement in a country known for exporting radical Islamic terrorism — Iran.
People in Iran, a Muslim-majority nation, are fleeing Islam in droves as believers bow their knee to Jesus and become aggressively pro-Israel, according to the documentary "Sheep Among Wolves Volume II."
"What if I told you Islam is dead?" one unidentified Iranian church leader says in the film, which was directed by Dalton Thomas and produced by Frontier Alliance International Studios.
"What if I told you the mosques are empty inside Iran?" he continues. "What if I told you no one follows Islam inside of Iran? Would you believe me? This is exactly what is happening inside of Iran. God is moving powerfully inside of Iran."
The pastor adds: "What if I told you the best evangelist for Jesus was the Ayatollah Khomeini? The ayatollahs brought the true face of Islam to light and people discovered it was a lie...After 40 years under Islamic law - a utopia according to them - they've had the worst devastation in the 5,000-year history of Iran."
Click here to read it all
Here is another news-clip with Iran's Intelligence Minister confirming this surprising story
---
The Saudi Arabia Drone Attacks Have Changed Global Warfare
Patrick Cockburn, Sep. 22, 2019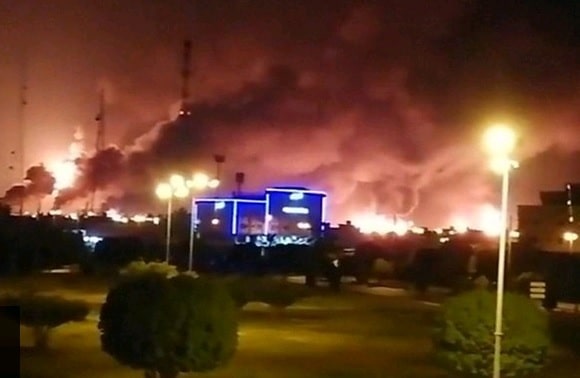 The devastating attack on Saudi oil facilities by drones and missiles not only transforms the balance of military power in the Middle East, but marks a change in the nature of warfare globally.
On the morning of 14 September, 18 drones and seven cruise missiles - all cheap and unsophisticated compared to modern military aircraft - disabled half of Saudi Arabia's crude oil production and raised the world price of oil by 20 per cent.
This happened despite the Saudis spending $67.6bn (£54bn) on their defence budget last year, much of it on vastly expensive aircraft and air defence systems, which notably failed to stop the attack. The US defence budget stands at $750bn (£600.2bn), and its intelligence budget at $85bn (£68bn), but the US forces in the Gulf did not know what was happening until it was all over.
Excuses advanced for this failure include the drones flying too low to be detected and unfairly coming from a direction different from the one that might have been expected. Such explanations sound pathetic when set against the proud boasts of the arms manufacturers and military commanders about the effectiveness of their weapons systems.
Debate is ongoing about whether it was the Iranians or the Houthis who carried out the attack, the likely answer being a combination of the two, but perhaps with Iran orchestrating the operation and supplying the equipment. But over-focus on responsibility diverts attention from a much more important development: a middle ranking power like Iran, under sanctions and with limited resources and expertise, acting alone or through allies, has inflicted crippling damage on theoretically much better-armed Saudi Arabia which is supposedly defended by the US, the world's greatest military super-power.
If the US and Saudi Arabia are particularly hesitant to retaliate against Iran it is because they know now, contrary to what they might have believed a year ago, that a counter-attack will not be a cost-free exercise. What happened before can happen again: not for nothing has Iran been called a "drone superpower". Oil production facilities and the desalination plants providing much of the fresh water in Saudi Arabia are conveniently concentrated targets for drones and small missiles.
In other words, the military playing field will be a lot more level in future in a conflict between a country with a sophisticated air force and air defence system and one without. The trump card for the US, Nato powers and Israel has long been their overwhelming superiority in airpower over any likely enemy. Suddenly this calculus has been undermined because almost anybody can be a player on the cheap when it comes to airpower.
Ray's note: This type of attack makes the world an even more dangerous place!
---
Iran to Have Nuclear Bomb in a Few Months?
Majid Rafizadeh, Nov. 26, 2019
This marks a dangerous phase in Iran's nuclear defiance. Tehran is now using a kind of prototype centrifuge that enriches uranium almost 50 times faster.
Although Iran is a party to the Non-Proliferation Treaty (NPT), it refuses to allow the International Atomic Energy Agency to inspect its sites. The IAEA is also not allowed to inspect or monitor Iran's military sites where nuclear activities are most likely being carried out.
That is why, before it is too late, which it is fast becoming, it is incumbent on the US and the international community to take seriously Iran's nuclear advances and urgently address its rush to obtain nuclear weapons.
The Iranian government is shortening its nuclear breakout time -- the amount of time required to produce enough weapons-grade uranium for a single nuclear weapon. Tehran has accomplished this through several steps in the last few months.
Iran's government first increased its enriched uranium stockpile beyond the 300 kilogram limit; it enriched uranium to levels beyond the cap of 3.67 percent, and then activated 20 IR-4 and 20 IR-6 advanced centrifuges. The Iranian leaders even boasted that their government is now exploring new uranium enrichment programs and producing centrifuges.
Most recently, the head of the Atomic Energy Organization of Iran, Ali Akbar Salehi, declared that Iran has an adequate supply of 20% enriched uranium., "Right now we have enough 20% uranium," he told the Iranian Students News Agency, ISNA, "but we can produce more as needed". He added that the country is resuming uranium enrichment at a far higher level at the Fordow nuclear facility -- an underground uranium enrichment facility which is reportedly located on one of bases of the Islamic Revolutionary Guard Corps (IRGC) -- injecting uranium gas into centrifuges, and operating 60 IR-6 advanced centrifuges.
This marks a dangerous phase in Iran's nuclear defiance. Tehran is now using a kind of prototype centrifuge that enriches uranium almost 50 times faster.
Click here to read it all
---
Pope Francis invites religious, political leaders to sign 'Global Pact' for 'new humanism'
Life Site News; Diane Montagna
ROME, September 13, 2019 (LifeSiteNews) - In a renewed and enthusiastic endorsement of globalism, Pope Francis has announced he is hosting an initiative for a "Global Pact" to create a "new humanism."
The global event, set to take place at the Vatican on May 14, 2020, is themed Reinventing the Global Educational Alliance.
According to a Vatican statement issued on Thursday, Sept. 12, the Pope is inviting representatives of the main religions, international organizations and various humanitarian institutions, as well as key figures from the world of politics, economics and academia, and prominent athletes, scientists and sociologists to sign a "Global Pact on Education" so as to "hand on to younger generations a united and fraternal common home."
"A global educational pact is needed to educate us in universal solidarity and a new humanism," Francis said in a video message to launch the initiative.
A Vatican-backed website launched to promote the pact added: "Educating young people in fraternity, in learning to overcome divisions and conflicts, promote hospitality, justice and peace: Pope Francis has invited everyone who cares about the education of the young generation to sign a Global Pact, to create a global change of mentality through education."
---
What Do They Know? US And Russia Both Developing Plans To Deal With Incoming Asteroids
Michael Snyder; Dec. 27, 2019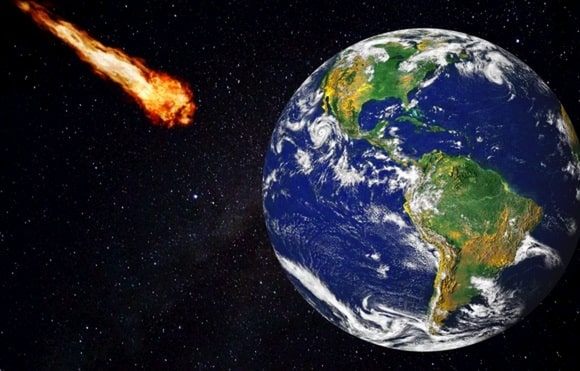 When the Russians take decisive action, it is usually for a reason. As you will see below, the Russians have suddenly decided that now is the time to create an organization that will be tasked with detecting, tracking and potentially destroying incoming asteroids. Are they doing this now because they have finally decided that this is a good idea, or has something gotten their attention? Of course they are not likely to publicly admit if they have come to the conclusion that a gigantic space rock is heading directly toward us. Just like the U.S. government, the Russian government is very interested in maintaining social order, and so they would probably delay telling the public about a potential asteroid impact for as long as possible.
In life, what people do is far more important than what they say, and the new center that the Russians have just created will not just be watching giant space rocks. According to Futurism, this new organization will be in charge of making sure "they don't collide with Earth"
Russian space agency Roscosmos is creating a center devoted to monitoring meteors, comets, and asteroids to ensure they don't collide with Earth - even it means having to blow them up in space.
"As part of the creation of a monitoring system and information support for the safety of space activities in near-Earth space, we plan to launch the Russian Center for Small Celestial Bodies, whose main task will be to detect and track celestial bodies approaching Earth," Igor Bakaras, a senior official at Roscosmos subsidiary TsNIIMash, told Russian-owned news agency Sputnik.
Certainly nobody can fault the Russians for allocating resources toward this purpose. Our solar system is full of potentially dangerous giant space rocks, and a big enough impact could literally end our civilization.
But why now?
Click here to read it all
---
Swedes are getting implants in their hands to replace cash, credit cards
Lee Brown, July 14, 2019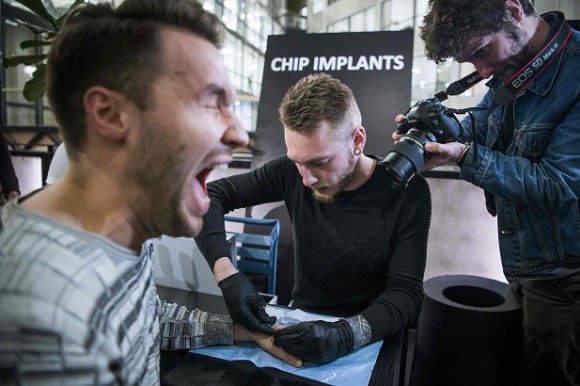 A man receives his implanted microchip in Stockholm, Sweden. AFP/Getty images
Thousands of people in Sweden are having futuristic microchips implanted into their skin to carry out everyday activities and replace credit cards and cash.
More than 4,000 people have already had the sci-fi-ish chips, about the size of a grain of rice, inserted into their hands - with the pioneers predicting millions will soon join them as they hope to take it global.
"It's very 'Black Mirror,'" Swedish scientist Ben Libberton told The Post of the similarity to the TV series highlighting futuristic scenarios.
Like glorified smartwatches, the chips help Swedes monitor their health and even replace keycards to allow them to enter offices and buildings.
They have particularly caught on, however, by enabling owners to pay in stores with a simple swipe of the hand, a big deal in a forward-looking country that is moving toward eliminating cash.
Click here to read it all
---
US Police Have Quietly Brought a "Terrifying" Robot Dog Into Their Ranks
The four-legged robot "Spot" resembles a metal dog without a head.
Elias Marat; Nov. 26, 2019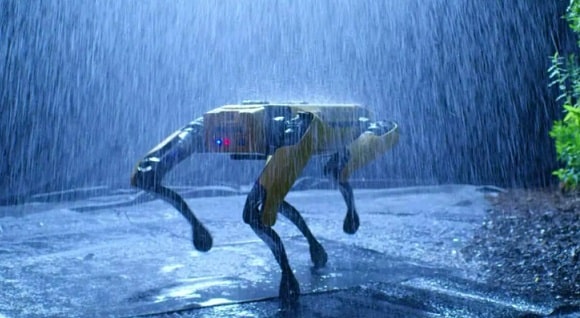 Police in the United States have quietly begun integrating advanced robots into officers' ranks, raising alarm among civil liberties advocates and police watchdogs in the country.
Video of Boston Dynamics robots climbing stairs, carrying boxes, and doing basic parkour have long circulated around the internet, creeping out viewers with the lifelike motion of its humanoid robot model and it's semi-autonomous four-legged robot "Spot"-a customizable bot which resembles a metal dog without a head that, understandably, some people call "terrifying."
And now, radio station WBUR and the ACLU have discovered that the Massachusetts State Police have been leasing one of the Boston Dynamics' robot dogs for use in its bomb squad.
Spot's integration into the state police, which began in August, marks the very first time that such advanced robotics have been deployed within a civilian police force.
The American Civil Liberties Union of Massachusetts has been seeking official public records on the use of Spot in the police arsenal. The group believes that the robotic dogs, which can carry out such tasks like opening doors and clearing obstacles in high-risk environments, have already been put to use in live incidents.
However, many fear that the secretive introduction of such technology into police arsenals, along with their deadly potential in police encounters, can open the door to future abuses.
Click here to read it all and see videos of Spot.
---
A Wicked Cocktail of Corporate Greed, Social Media and Opioids Is Slashing U.S. Life Expectancy Rates
Robert Bridge; Nov. 30, 2019
Following decades of increased life expectancy rates, Americans have been dying earlier for three consecutive years since 2014, turning the elusive quest for the 'American Dream' into a real-life nightmare for many. Corporate America must accept some portion of the blame for the looming disaster.
Something is killing Americans and researchers have yet to find the culprit. But we can risk some intuitive guesses.
According to researchers from the Center on Society and Health, Virginia Commonwealth University School of Medicine, American life expectancy has not kept pace with that of other wealthy countries and is now in fact decreasing. The National Center for Health Statistics reported that life expectancy in the United States peaked (78.9 years) in 2014 and subsequently dropped for 3 consecutive years, hitting 78.6 years in 2017. The decrease was most significant among men (0.4 years) than women (0.2 years) and happened across racial-ethnic lines: between 2014 and 2016, life expectancy decreased among non-Hispanic white populations (from 78.8 to 78.5 years), non-Hispanic black populations (from 75.3 years to 74.8 years), and Hispanic populations (82.1 to 81.8 years).
"By 2014, midlife mortality was increasing across all racial groups, caused by drug overdoses, alcohol abuse, suicides, and a diverse list of organ system diseases," wrote researchers Steven H. Woolf and Heidi Schoomaker in a study that appears in the latest issue of the prestigious Journal of the American Medical Association.
Click here to read it all
---
Australia fires: A visual guide to the bushfires and extreme heat
BBC News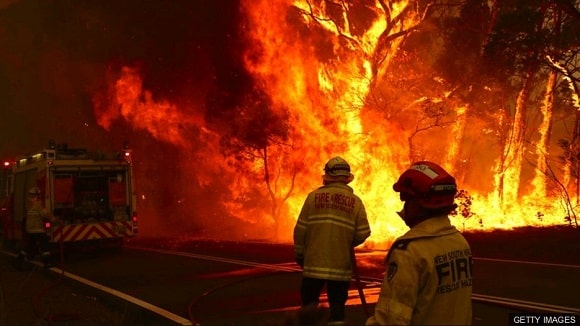 Australia is grappling with massive bushfires fuelled by record-breaking temperatures and months of severe drought.

In the worst-affected state, New South Wales, fires have burned more than 4 million hectares (9.9m acres) destroying more than 900 houses.

Across the country, 12 people have died - including three volunteer firefighters - with most of the casualties in New South Wales.

Around 100 fires are burning across the state, with up to half as yet uncontained by firefighters and continuing to threaten lives.

The fires have been exacerbated by 40C temperatures and strong winds, creating difficult conditions for the 2,500 firefighters deployed in the field.

Ray's note: includes good visual representation of extent of fires.
---
Strange Things Are Happening In The Waters Along The West Coast, And The Fish Are Starting To Disappear
Dec. 11, 2019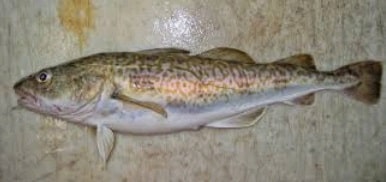 Something is causing the waters just off the west coast to heat up dramatically, fish are dying off in staggering numbers, birds that feed on those fish are also dying off rapidly, and scientists have discovered 15,000 holes in the ocean floor off the coast of California. Oh, and scientists don't know for certain why any of these things are happening. Unfortunately, the mainstream media is not emphasizing this crisis, and so most Americans don't even know what is going on. But the truth is that what we are facing is extremely serious. In fact, officials have taken the "unprecedented" step of shutting down the federal cod fishery in Alaska for the year because of the lack of fish. We are seeing things happen that we have never seen before, and this is definitely going to affect our food supply.
So why are the fish dying?
Well, nobody knows for sure, but some officials are blaming the "marine heat wave" that has been happening in the waters along the west coast. The following comes from KING5 News ...
A massive warmer-than-normal pool of water that's formed in the Pacific Ocean off the Washington coast and up into the Gulf of Alaska may already be wreaking havoc with our weather.
This is something that I have written about previously. Scientists are telling us that water temperatures are "as much as 6 degrees Fahrenheit above normal", and if such conditions persist we could see millions upon millions of fish die.
At this point, we are being told that this vast expanse of water is roughly "1,000 to 2,000 miles" in size in the eastern Pacific Ocean.
Hopefully this "blob" will go away soon, but that hasn't happened so far, and nobody really knows what is causing it.
Meanwhile, fish are dying off at an absolutely staggering rate. As I mentioned above, there are so few cod off the coast of Alaska right now that officials felt that it was necessary to shut down the federal cod fishery for the entire year ...
In an unprecedented response to historically low numbers of Pacific cod, the federal cod fishery in the Gulf of Alaska is closing for the 2020 season. It's a decision that came as little surprise, but it's the first time the fishery has closed due to concerns of low stock.
When I first heard about that, I was quite stunned.
Click here to read it all
Ray's note: Well I was not "stunned" because I know that strange things are happening all around the world with our environment as I clearly see when preparing these newsletters. I was interested in this story though because I did work for over a decade for Fisheries and Oceans Canada specifically on Pacific cod (good old Gadus macrocephalus). I studied their life history, distribution etc and was involved in stock assessments for the fishery. They do have quite variable abundance and can bounce back fairly quickly but this story is not good news.
"And when these things begin to come to pass, then look up, and lift up your heads; for your redemption draweth nigh." (Luke 21:28)
---
If prophecy of the end of the world is of interest to you and you would like to receive this quarterly newsletter containing articles of interest and relevance to prophetic events, please respond using the form below: