Martial Law Ready
In this newsletter, I have included a few more items about the continued tensions between the west and Iran as well as items indicating that the west, the U.S. in particular, is making preparations to deal with this war even on the home front. Most people have no idea of what is coming but the government seems to have some idea. It would be good for us to be properly informed and ready to take appropriate preparatory actions, especially spiritual ones.
Note that I am simply sharing items of interest. That does not imply that I agree with everything presented.
---
"And ye shall hear of wars and rumours of wars ... nation shall rise against nation, and kingdom against kingdom: and there shall be famines, and pestilences, and earthquakes ..." (Matt 24:6-7)
Prophecy News - 2012 April
Martial Law Ready
---
Did Obama Sign a Martial Law Executive Order?
Russia Today.com / March 19, 2012
Lawyers claim this Executive Order
wouldn't grant the president authority
he didn't have before signing it.
"As folks headed out to happy hour last Friday evening, President Obama signed an executive order that could potentially give him the power to institute martial law in the United States in times of peace during a national threat.
"The National Defense Resources Preparedness Executive Order will give Obama power over 'resources and services needed to support such plans and programs.'
"Many Americans were shocked to find out that this order gives the president practically unlimited power over US citizens and their property. All in the name of national security of course.
"In the order it states, 'in the event of a potential threat to the security of the United States actions are necessary to ensure the availability of adequate and production capability. Including services and critical technology, for national defense requirements.'
"In the order the Secretary of Agriculture can allocate material such as 'food resources, livestock resources, and the distribution of farm equipment and commercial fertilizer.'
"The same goes for all forms of energy, health resources, transportation, and even water resources.
"The sneaky tactics couldn't have come at a worst time, especially after the newly signed HR 347 or the 'Trespass bill' and even more terrifying the National Defense Authorization Act that allows the president to detain and torture American citizens without due process."
---
US Building Mega Domestic Spy Lab
The European Times.com / March 18, 2012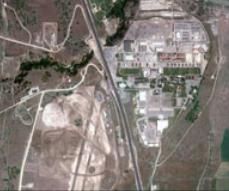 Overview of Camp Williams site
before construction work began.
UDC will be located west of the
highway, on what was an airfield.
"The biggest-ever data complex, to be completed in Utah in 2013, may take American citizens into a completely new reality where their emails, phone calls, online shopping lists and virtually entire lives will be stored and reviewed.
"US government agencies are growing less patient with their own country with every month. First, paying with cash, shielding your laptop screen and a whole list of other commonplace habits was proclaimed to be suspicious -- and if you see something you are prompted to say something. Then, reports emerged that drones are being fetched for police forces. Now, the state of Utah seems to be making way in a bid to host the largest-ever cyber shield in the history of American intelligence. Or is it a cyber-pool?
"The NSA maintains that the data center, to be completed by September 2013, is a component of the Comprehensive National Cyber-security Initiative. The facility is to provide technical assistance to the Department of Homeland Security, collect
---
Major Multi-front War on the Near Horizon!
By: Martin D. Weiss Ph.D. / Money and Markets.com / March 5, 2012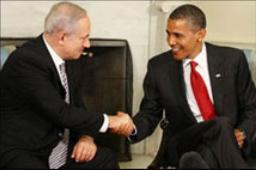 Israel is planning a military strike on
Iran's nuclear facilities within the next
few months.
"For the first time in decades, the Middle East is on the brink of a war that could involve multiple countries . . . on multiple fronts . . .with many dimensions -- civil war, guerrilla war, religion-based war and economic war.
"We now know -- based on public official pronouncements and even quantitative measures -- that the probability of war is now extremely high:
"At the Lloyds of London, where brokers set insurance premiums for oil tankers in the region, rates are rising rapidly.
"In the global oil markets, where traders and speculators factor in the risk of war, prices have moved steadily higher.
"And right at this very moment, President Obama and Israeli Prime Minister Netanyahu are getting ready to meet at the White House TODAY -- in the first of several steps on the path to war.
"Most people know what their agenda is: How to bridge differences in their most like war scenarios.
"What most people DON'T yet realize, however, is that those differences are now more tactical than strategic:
* Mr. Netanyahu wants to attack before Iran's nuclear capability is so deeply protected underground that it's beyond the reach of Israel's most powerful bombs.
* Mr. Obama, meanwhile, is willing to wait longer not just because he wants to give economic sanctions a chance to work, but also because America's bunker-busting bombs can penetrate more deeply into the ground.
"But here's the key: The only major point of disagreement between them is not WHETHER to attack Iran.
"It's merely WHEN."
---
Says 'Evil Hegemony' Soon Will Be Defeated By Power of Allah
By: Reza Kahlili / World Net Daily.com / February 2, 2012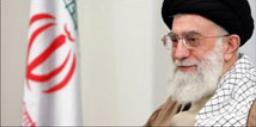 Human history is on the verge of a
great event and that soon the world
will realize the power of Allah.
"Amid crippling sanctions over its nuclear weapons program, Iran is continuing to prepare itself for war against the West, and now is warning of a coming great event.
"'In light of the realization of the divine promise by almighty God, the Zionists and the Great Satan (America) will soon be defeated,' Ayatollah Khamenei, the Iranian supreme leader, is warning."
Reza Kahlili is a pseudonym for a former CIA operative in Iran's Revolutionary Guards and the author of the award winning book, "A Time to Betray." He is a senior Fellow with EMPact America and teaches at the U.S. Department of Defense's Joint Counterintelligence Training Academy (JCITA).
Click here to read it all
---
SWIFT Reaction: Iran 'Will Retaliate', Closing Hormuz Strait
Russia Today.com / March 19, 2012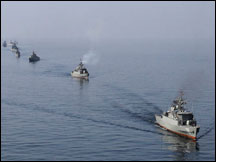 Iranian naval ships take part
in a naval parade on the last
day of Velayat-90 war games
near the Strait of Hormuz.
"Tehran's threats to block the Strait of Hormuz in response to sanctions are not mere words, warned Iran's senior spokesman on sanctions. As long as the West ignores international law to promote its interests, Iran will retaliate, he said.
"Closing the strait would be a response equal to the West's unlawful severing of Iran from global commerce, believes Iran's senior spokesman on Western sanctions and former intelligence minister Ali Falahian.
"'I suggest that the West take seriously our threat to close the Strait of Hormuz,' he said on Sunday, as cited by the Israeli-based news website DEBKAfile.
"It is not the first time Iran has threatened to cut the world off from sources of oil in the Persian Gulf, though this time Iran might not be bluffing.
"Some regional players believe at this point a military confrontation in the Gulf is almost inevitable."
Click here to read it all
---
Destroy All Churches in the Arabian Peninsula -- Saudi Grand Mufti
Russia Today.com / February 27, 2012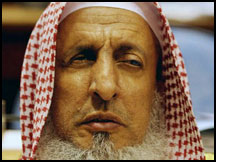 Saudi Grand Mufti Sheikh
Abdul Aziz al-Sheikh.
"The Grand Mufti of Saudi Arabia has said that all churches in the Arabian Peninsula must be destroyed. The statement prompted anger and dismay from Christians throughout the Middle East.
"The Grand Mufti, who is the highest official of religious law in Saudi Arabia, as well as the head of the Supreme Council of Islamic Scholars, cited the Prophet Mohammed, who said the Arabian Peninsula is to exist under only one religion."
Click here to read it all
---
North Korea Tested Iranian Warhead or "Dirty Bomb" in 2010 for $55m
Debkafile Exclusive Report / March 5, 2012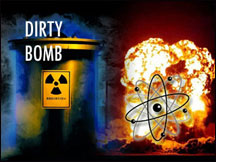 North Korea carried out two covert
underground nuclear explosions.
"German and Japanese intelligence sources Monday, March 5, confirmed -- and qualified -- to Debkafile reports in the German Der Spiegel and Welt am Sonntag that Western intelligence had known for 11 months that at least one of North Korea's covert nuclear tests in 2010 was carried out on an Iranian radioactive bomb or nuclear warhead.
"Those sources report five facts are known for sure:
"1. North Korea carried out two covert underground nuclear explosions in mid-April and around May
"2. Two highly lethal heavy hydrogen isotopes, deuterium and tritium, typical of a nuclear fission explosion and producing long-term contamination of the atmosphere, were detected and analyzed by Comprehensive Nuclear-Test-Ban Treaty Organization (CTBOTO) monitoring stations in South Korea, Japan and Russia.
"3. The presence of tritium in one of the tests led several intelligence agencies watching North Korea's nuclear program and its longstanding links with Iran and Syria to examine the possibility that Pyongyang had tested the internal mechanism of a nuclear warhead on Iran's behalf. This strongly indicated to German and Japanese intelligence that Iran had already developed the nuclear warhead's outer shell and attained its weaponization.
"4. Another possibility examined was that North Korea had tested an Iranian 'dirty bomb' -- i.e. a conventionally detonated device containing nuclear substances. Tritium would boost its range, force and lethality.
"5. The Japanese and German sources found confirmation of their suspicions that North Korea had abetted Iran's nuclear aspirations in three events:
a) Shortly after the April explosion, a large group of Iranian nuclear scientists and technicians arrived in Pyongyang. They apparently came to take part in setting up the second test in May.
b) In late April, Tehran shipped to Pyongyang a large quantity of uranium enriched to 20+ percent -- apparently for use in the May test.
c) Straight after the May test, the Central Bank of Iran transferred $55 million to the account of the North Korean Atomic Energy Commission. The size of the sum suggests that it covered the fee to North Korea not just of one but the two tests -- the first a pilot and the second, a full-stage test.
"It is not by chance that this incriminating disclosure about Iran's nuclear achievements sees the light Monday, just hours before US Barack Obama receives Israeli Prime Minister Binyamin Netanyahu in the White house for an argument over an expeditious military action to stop Iran going all the way to a nuclear weapon."
---
Did N. Sumatra earthquakes set off a chain-reaction?
Planet shaken by shocking number of tremors since April 11, 2012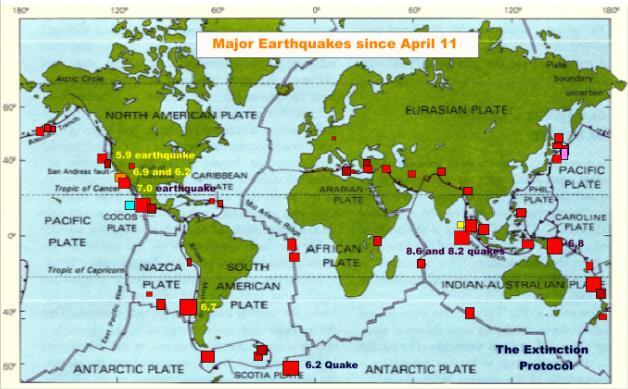 April 17, 2012 - WORLD - The shocking number of earthquakes that have rattled the globe, especially along tectonic plate boundaries, since the double 8.0+ magnitude earthquakes struck off the coast of Northern Sumatra on April 11 could be early indication the planet may be shifting towards a new catastrophic model. Romania's top seismologist, Gheorghe Marmureanu, told the Bucharest Herald: "There is no doubt something is seriously wrong. There have been too many strong earthquakes." I said in my book: "If you keep seismically shaking the Earth, like a bottle of soda, its structural integrity eventually will become compromised and it will start to fracture like an egg. In this case, the fracturing will be thermal dissipation by hyper-volcanism, mega-thrust earthquakes, and greater tectonic boundary plate agitation around volcanic arcs and subduction zones ... if this is what's indeed happening, the pressure will continue to build in the interior of the planet until it eventually destabilizes all tectonic plates in a spectral pattern of continous seismic oscillation. Every earthquake generates and emits enough kinetic energy through the earth to potentially trigger more seismic disturbances."
---
"And when these things begin to come to pass, then look up, and lift up your heads; for your redemption draweth nigh." (Luke 21:28)
If prophecy of the end of the world is of interest to you and you would like to receive this monthly newsletter containing articles of interest and relevance to prophetic events, please respond using the form below:
---