Syrian Refugees and Terrorism
Introduction
Syrian Refugees have been prominent in the news recently. Of course, there are many genuine refugees, many of whom are desperate for a better life for themselves and their families. However, there is a very real risk of there being militants among them; a reason that was even cited by some Arab states for not taking in refugees. Europe is seeing a rise in violence linked to radical Islam. It is interesting that the whole situation and tensions between people can be traced all the way back to the patriarch Abraham and his two sons Isaac and Ishmael.
In addition to that, the world faces continued problems due to earthquakes and continued climatic factors. (Today, as I am uploading this page, is the start of the United Nations Climate Change Conference in Paris.) There are more problems associated with the use and overuse of pharmaceutical products.
We will, in just a few weeks, be into a new year, 2016 with, I would suggest, a high probability of significant prophetic developments. Keep watching developments with the Syrian refugees and other hot spots. Stay tuned.
Note that I am simply sharing items of interest. That does not imply that I agree with everything presented or with other material that may be on a source's other web pages.
---
"And ye shall hear of wars and rumours of wars ... nation shall rise against nation, and kingdom against kingdom: and there shall be famines, and pestilences, and earthquakes ..." (Matt 24:6-7)
Prophecy News - November 2015
Syrian Refugees and Terrorism
---
Muslim Countries Refuse to Take any Syrian Refugees, Cite Risk of Exposure to Terrorism
Nov. 17, 2015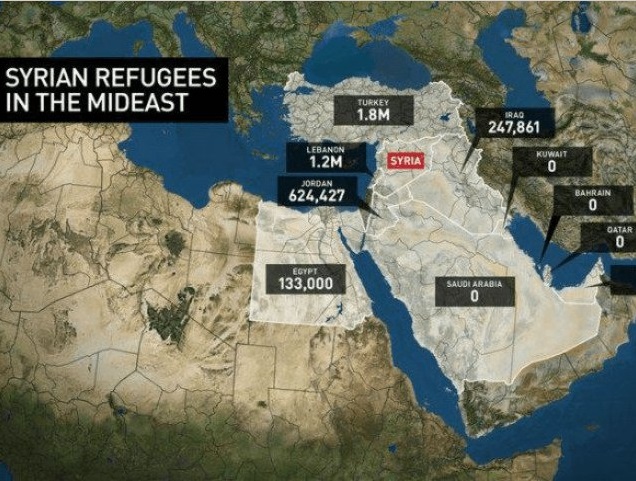 Five of the wealthiest Muslim countries have taken no Syrian refugees in at all, arguing that doing so would open them up to the risk of terrorism. Although the oil rich countries have handed over aid money, Britain has donated more than Saudi Arabia, the United Arab Emirates and Qatar combined.
Between 10 and 12 million Syrians have been displaced by the bloody civil war raging in their country. Most still remain within Syria's borders, but around four million have fled over the borders into neighbouring countries, mostly Turkey Jordan and Lebanon, and beyond.
Lebanon, which has 1.1 million Syrian refugees, shut her borders to the Syrians in June of last year. Jordan, host to another 630,000, followed suit in August last year, preventing more Syrians from abandoning their country.
By early August 2015, European states had received nearly 350,000 asylum applications from Syrians, nearly a third of whom applied to Germany for asylum. Another 65,000 have applied Sweden and 50,000 in Serbia. Hungary and Austria have received close to 19,000 applications each although that figure is likely to rise, while the UK is processing 7,030 applications, according to the United Nations Refugee Agency (UNHCR).
He said: "The records of Gulf countries is absolutely appalling, in terms of actually showing compassion and sharing the responsibility of this crisis ... It is a disgrace." None of the Gulf States signed the 1951 Refugee Convention, which legally defines a refugee as "A person who owing to a well-founded fear of being persecuted for reasons of race, religion, nationality, membership of a particular social group or political opinion, is outside the country of his nationality". However, they have taken refugees in the past.
Yet amidst cries for Europe to do more, it has transpired that of the five wealthiest countries on the Arabian Peninsula, that is, Saudi Arabia, UAE, Qatar, Kuwait and Bahrain, not one has taken in a single refugee from Syria. Instead, they have argued that accepting large numbers of Syrians is a threat to their safety, as terrorists could be hiding within an influx of people. Sherif Elsayid-Ali, Amnesty International's Head of Refugee and Migrants' Rights, has slammed their inaction as "shameful".
Click here to read it all
---
The U.S. Government Supplied ISIS' Iconic Pickup Trucks
Washington Blog, Oct. 12, 2015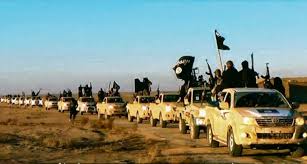 U.S. counter-terror officials have launched an investigation into how ISIS got so many of those identical Toyota pickup trucks which they use in their convoys.
They don't have to look very far ...
The Spectator reported last year:
The [Toyota] Hilux is light, fast, manoeuvrable and all but indestructible ('bomb-proof' might not, in this instance, be a happy usage). The weapons experts Jane's claimed for the Hilux a similar significance to the longbows of Agincourt or the Huey choppers of Nam. A US Army Ranger said the Toyota sure 'kicks the hell out of a Humvee' (referring to the clumsy and over-sized High Mobility Multipurpose Wheeled Vehicle made by AM General).
The fact is the Toyotas were supplied by the US government to the Al Nusra Front as 'non-lethal aid' then 'acquired' by ISIS.
Al Nusra Front is literally Al Qaeda.
Click here to read it all
---
Stunning warning: War coming to Europe
'Unavoidable' that Muslim uprising, European reaction will clash 'outside accepted political channels'
WND, Oct. 31, 2015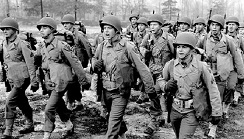 With millions of Muslim migrants pouring into Europe, some experts are warning the continent faces a future of revolution, civil war or surrender to Islamic rule.
Author, WND columnist and anti-Shariah campaigner Pamela Geller thinks it is already too late. Asked if she thought it would come to civil war in Europe, Geller told WND, "Yes, I do."
She's not alone.
"If the European political establishment maintains its stranglehold on power, it seems unavoidable that Islam will continue to build a political presence that will ultimately lead to Muslim uprisings and a European reaction outside of accepted political channels," said G.M. Davis.
Davis, a Stanford Ph.D. and the author of "House of War: Islam's Jihad Against the World," believes the only way the problem could be solved peacefully is through "an effective anti-Islamic political movement" taking shape in Europe "within a generation."
The situation in Europe already seems to be spiraling out of control. Austrians are stocking up on weapons, and intelligence analysts warn of an imminent terrorist attack in the United Kingdom.
Meanwhile, European governments are cracking down on their own populations, even as tens of thousands of Muslim men are marching through the countryside like an invading army.
Click here to read it all
---
When we will wake up in an America without electricity and society will totally collapse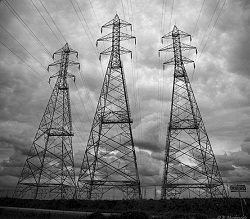 What would you do if the power grid went down and never came back up? One of these days, and it could be a lot sooner than most people think, we will all wake up in a country without electricity. And considering how utterly dependent we have become on technology, that is a very frightening scenario to consider. How would Americans react if nothing worked? Just imagine a world where everything electronic is dead. I am talking about lights, cell phones, computers, televisions, ATMs, heating and cooling systems, credit card readers, gas pumps, cash registers, refrigerators, hospital equipment etc. When the power goes out for a few hours, that can be a major inconvenience, but what if it went out all over the nation and it didn't come back on for months or even years? This is one of the greatest potential threats that the United States is facing, and yet very few people are even talking about it.
An electromagnetic pulse attack could potentially send our nation back to the 1800s in a single moment, but very few of us are equipped to handle life without technology. Tech guru John McAfee recently wrote an article in which he expressed his belief that 90 percent of the population would be dead within 2 years of such an attack ...
You may think that is an unreasonably high estimate, but it turns out that it is the exact same number that the EMP Commission used in their report to Congress back in 2008 ...
What would a successful EMP attack look like? The EMP Commission, in 2008, estimated that within 12 months of a nationwide blackout, up to 90% of the U.S. population could possibly perish from starvation, disease and societal breakdown.
In 2009 the congressional Commission on the Strategic Posture of the United States, whose co-chairmen were former Secretaries of Defense William Perry and James Schlesinger, concurred with the findings of the EMP Commission and urged immediate action to protect the electric grid. Studies by the National Academy of Sciences, the Department of Energy, the Federal Energy Regulatory Commission and the National Intelligence Council reached similar conclusions.
So what has Barack Obama done to protect us from such an attack?
Absolutely nothing.
But there are others in the government that are very, very concerned about this threat. For example, NORAD recently moved back into Cheyenne Mountain, and the potential for an EMP attack was given as the primary reason for the move ...
Click here to read it all
---
Swarm of California Earthquakes Continues a Series of Unusual Events That Began in Late September
Michael Snyder, Oct. 27, 2015
First it was wildfires, then it was unprecedented flooding, and now it is earthquakes. In the past two weeks alone, more than 400 earthquakes have shaken San Ramon – a small city that sits approximately 45 miles east of San Francisco. Never before have so many earthquakes been recorded in that area in such a short span of time. Standing alone, that earthquake swarm may not mean that much. But when you stand back and look at all of the unusual events that have been happening since late September, a very disturbing picture begins to emerge.
But first, let's talk about this earthquake swarm. All over the planet, seismic activity seems to be increasing. According to Volcano Discovery, dozens of volcanoes around the world have recently erupted, and Afghanistan was just hit by a massive 7.5-magnitude quake. It was one of the worst earthquakes that Afghanistan has ever seen, and it is going to take months to deal with all of the damage. So that is why it is so alarming that right now there is record breaking earthquake activity just outside of San Francisco ...
San Ramon, California, appears to have broken a new earthquake record over the last two weeks: A total of 408 small quakes have shaken the East Bay city, almost four times the record set in 2003 in half the amount of time.
"I've not felt so many tremors in decades," Mark Stone said outside a San Ramon Starbucks on Tuesday morning. "My dog, Gimmel, she's the first one to know a couple of seconds before."
And his dog has been extra alert lately.
The state of California has been seeing a lot of disasters lately. In late September, tremendous wildfires in the state were making headlines all over the planet. In fact, Barack Obama formally declared the Valley Fire to be a "major disaster", and federal funding was released to help fight it. The following is from an NBC News article that was posted on September 23rd ...
President Barack Obama has declared a major disaster for the fourth most destructive wildfire in California's history, a blaze that has forced some 12,000 people to evacuate their homes and caused at least three deaths.
Obama signed the declaration Tuesday to release federal funding to help with the Valley Fire, which has been burning north of San Francisco since September 12.
This has been an exceptionally bad year for wildfires nationally. According to the National Interagency Fire Center, the only time when more acres had burned up to this point in the year was in 2006. And the truth is that we are just barely behind 2006's record pace. More fires are still burning right now, and by the time it is all said and done I expect that 2015 will end up surpassing 2006 and will be the worst year for wildfires that we have ever seen.
Click here to read it all
---
El Niño may trigger floods, famine and sickness in much of the world
Monte Morin, Nov. 22, 2015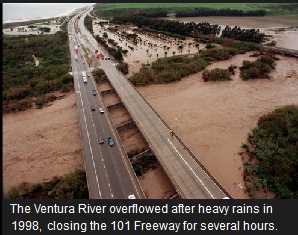 A fog of suffocating smoke settles over the Indonesian countryside, sickening hundreds of thousands of people and triggering an environmental crisis.
In Peru, officials abandon plans to host the lucrative Dakar Rally and prepare instead for torrential rains and devastating floods.
And in Ethiopia, crops perish for lack of seasonal rain as United Nations officials warn of imminent famine.
Although many Californians hope forecasts of a "Godzilla" El Niño will deliver drought-busting rains this winter, mention of the mysterious climate phenomenon inspires dread in much of the world.
Its long-distance, or teleconnected, effects are so great that some researchers argue it doubles the risk of war in much of the Third World.
"It's a spawner of hazards everywhere," said El Niño researcher Michael "Mickey" Glantz, director of the Consortium for Capacity Building at the University of Colorado, Boulder.
"Some people like to say it has positive aspects, but generally speaking it's doom and gloom," said Glantz, who operates the website elninoreadynations.com. "It's more damage than success."
Periodic warming of the Pacific Ocean has occurred for thousands of years, but only recently have scientists come to appreciate its global reach, or even recognize its telltale signs.
In its simplest sense, El Niño's effects are like placing a large stone in a shallow river, according to David Pierce, a climate researcher at the Scripps Institute of Oceanography. "It causes ripples that run far downstream," he said.
Normally, the hottest ocean surface temperatures on the planet are found in the western Pacific, near Indonesia. During an El Niño, however, these warm, rain-generating waters slide east, creating conditions for large storms.
Click here to read it all
---
'Million Cancer Deaths from Fukushima Expected in Japan,' New Report Reveals
Sayer Ji, Nov. 8, 2015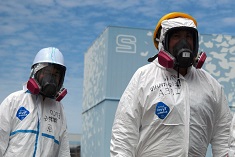 A shocking new report defies the chronically underestimated impacts of the Fukushima's triple meltdown on the risk of cancer in exposed populations, which does not just include Japan, but arguably the entire world.
A new report from Fairewinds Energy Education (FEE), "Cancer on the Rise in Post-Fukushima Japan," reveals that the ongoing multi-core nuclear meltdown at the Fukushima Daiichi plant that started in March 2011 has produced approximately 230 times higher than normal thyroid cancers in Fukushima Prefecture, and could result in as many as one million more cancers in Japan's future as a result of the meltdown.
According to the new report, data provided by a group of esteemed Japanese medical professionals and TEPCO, confirm a direct link of numerous cancers in Japan to the triple meltdown. As transcribed by Enenews.com, Arnie Gundersen, chief engineer at Fairewinds stated, Nov. 4, 2015:
"It's been almost 5 years from the Fukushima Daiichi meltdowns, and the news from Japan is still not good. Two reports recently released in Japan, one by Japanese medical professionals and the second from Tokyo Power Corporation - TEPCO - acknowledged that there will be numerous cancers in Japan, much greater than normal, due to the radioactive discharges from the triple meltdown at Fukushima Daiichi... I believe, as do many of my colleagues, that there will be at least 100,000 and as many as one million more cancers in Japan's future as a result of this meltdown... [T]he second report received from Japan proves that the incidence of thyroid cancer is approximately 230 times higher than normal in Fukushima Prefecture... So what's the bottom line? The cancers already occurring in Japan are just the tip of the iceberg. I'm sorry to say that the worst is yet to come."
Click here to read it all
---
Superbugs 'are now resistant to ALL drugs': Scientists announce germs have breached last line of antibiotic defences that could lead to untreatable infections
Germs now resistant to previously impenetrable Polymyxins
Experts warn of spread of uncontrollable superbugs
The more antibiotics are used, the more bacteria evolve to resist them
Ben Spencer, Nov. 19, 2015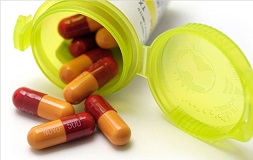 Superbugs are threatening to unleash a global epidemic of untreatable infections after breaching the last line of antibiotic defences, scientists announced last night.
Polymyxins - a group of drugs classed as critical to human medicine - were until now the only group of antibiotics that worked when all others had failed.
But experts have identified the first germs to become resistant to the drugs. They warned of the inevitable spread of uncontrollable superbugs that attack the blood and lungs.
The discovery was made by Chinese doctors working with UK experts from Bristol and Cardiff universities.
Writing in the medical journal Lancet Infectious Diseases, they said they had found a gene which enables infectious bacteria such as E.coli to become untreatable.
The alarming findings show that the mobile gene can easily be transferred to other types of bacteria.
Bugs such as Klebsiella, which causes pneumonia and blood infections, could become resistant to treatment as a result, the team found.
Lead researcher Professor Jian-Hua Liu, from the South China Agricultural University in Guangzhou, said: 'These are extremely worrying results. The polymyxins were the last class of antibiotics in which resistance was incapable of spreading from cell to cell.'
The problem was first spotted on a pig farm in Shanghai, where routine tests found an E.coli strain resistant to a type of polymyxin drug called colistin. Further tests were done on pigs in four Chinese provinces, and pork and chicken sold in 30 markets and 27 supermarkets across Guangzhou province.
Bacteria from infected patients at two hospitals in Guangdong and Zhejiang provinces were also tested.
A major problem is that polymyxins are widely used in farming. If bugs in animals become resistant to the drugs, they could be transferred to humans who eat the meat.
Dr Margaret Chan, head of the World Health Organization, warned this week that superbugs are undermining the advances of modern medicine. 'The rise of antibiotic resistance is a global health crisis, and governments now recognize it as one of the greatest challenges for public health today,' she said.
'It is reaching dangerously high levels in all parts of the world.'
The more that antibiotics are used - whether in humans or animals - the easier it is for bacteria to evolve to become resistant to them. Yet colistin was the fifth most-widely used antibiotic in European agriculture in 2010.
Professor Nigel Brown, president of the Microbiology Society, said: 'Another line of defence against infection is in danger of being breached.'
Click here to read it all and see video
---
Drugged Into Oblivion: Nearly 60 Percent Of All U.S. Adults Are On Prescription Drugs
Michael Snyder, Nov. 3, 2015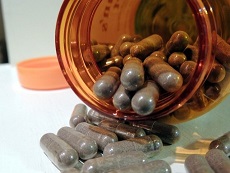 If you have a health problem, even if it is just an imaginary one, some giant pharmaceutical company out there is probably making a pill for it. According to shocking new research published in the Journal of the American Medical Association, 59 percent of all U.S. adults are on at least one prescription drug, and 15 percent of all U.S. adults are on at least five prescription drugs. These numbers have never been higher, and they tell us that the United States is the most drugged nation on the entire planet. And it turns out that pushing these drugs on the American people is extremely profitable. For instance, Americans spent 100 billion dollars on cancer drugs alone last year. That isn't "million" with an "m" - that is "billion" with a "b". The profits that some of these pharmaceutical companies are making are absolutely obscene, and it is our pain and suffering that is making them rich.
So why is prescription drug use rising so rapidly? As noted above, 15 percent of us are now taking 5 or more of these drugs on a regular basis, but back in 1999 that number was sitting at just 8.2 percent.
This newly released report blames much of the problem on obesity ...
The population is getting older, but that doesn't explain it, Kantor said. The pattern looks more related to obesity, which is steadily rising, More than two-thirds of the adult U.S. population is overweight or obese, and many suffer the heart disease, diabetes and other metabolic disorders that go along with being too heavy.
And without a doubt, we have an epidemic of obesity in the United States. The following facts on American obesity come from from my recent article entitled "America #1? 36 Facts That Prove That The United States Is An 'Exceptional' Nation" ...
#1 According to a brand new report that was just released by the Organization for Economic Cooperation and Development, the United States has the fattest population in the entire industrialized world by a wide margin.
Click here to read it all
---
Christians Are At War With One Another As Americans Leave The Church In Droves
Michael Snyder, Nov. 4, 2015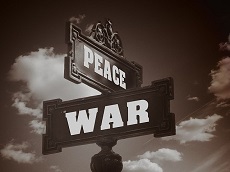 Christianity is under attack from a thousand different directions all at once, and yet many believers have turned their guns on one another. This war among Christians seems to intensify with each passing year, and believers are often fighting for some of the stupidest reasons you can possibly imagine. Meanwhile, people are leaving our churches in droves and church attendance is way down. This is especially true of younger Americans. According to an incredible new report that was just released by the Pew Research Center, only 27 percent of all Millennials (U.S. adults born since 1990) attend religious services on a weekly basis. When you go into many churches in America on Sunday mornings, all you see are "the greys", and I am not talking about space aliens. But instead of focusing on fixing what has gone wrong, many Christians (including a number of very prominent ministers) spend most of their energy savagely attacking their brothers and sisters in Christ. This is absolutely disgraceful and it needs to stop.
America is on the exact same path to secularization that Europe has already gone down. The Pew Research Center discovered that the percentage of Americans who are "absolutely certain" that God exists declined from 71 percent in 2007 to 63 percent in 2014. Meanwhile, the percentage of those that are "religiously unaffiliated" rose from 16 percent in 2007 to 23 percent today.
Atheism, agnosticism and other religions are on the rise in America, and Christianity is in decline. And as I noted above, this is particularly true among our young people. Here are some more numbers from an excerpt that I pulled directly out of the Pew report…
Millennials - especially the youngest Millennials, who have entered adulthood since the first Landscape Study was conducted – are far less religious than their elders. For example, only 27% of Millennials say they attend religious services on a weekly basis, compared with 51% of adults in the Silent generation. Four-in-ten of the youngest Millennials say they pray every day, compared with six-in-ten Baby Boomers and two-thirds of members of the Silent generation. Only about half of Millennials say they believe in God with absolute certainty, compared with seven-in-ten Americans in the Silent and Baby Boom cohorts. And only about four-in-ten Millennials say religion is very important in their lives, compared with more than half in the older generational cohorts.
It has been projected that if current trends continue, the percentage of Americans attending church in 2050 will be ...
Click here to read it all
---
The World is Rapidly Changing! : Major Prophetic Events - HAPPENING NOW (2015) (15 min)
---
Videos related to Syrian Refugees:
Militants Among The Migrants Making Their Way To Europe (4 min)
---
Biblical End Of Days (World Events Nov. 11-15 2015) End Times Signs (14 min)
---
Biblical End Of Days (World Events Nov. 16-20 2015) End Times Signs (15 min)
---
"And when these things begin to come to pass, then look up, and lift up your heads; for your redemption draweth nigh." (Luke 21:28)
---
If prophecy of the end of the world is of interest to you and you would like to receive this monthly newsletter containing articles of interest and relevance to prophetic events, please respond using the form below: