To Contact the Webmaster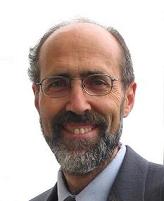 Ray Foucher

Use the form below to contact me concerning anything on this site including comments or questions about my recently-published book:

In the Heart of the Earth - The Secret Code
that Reveals What is in the Heart of God

You may also contact me at:
Ray Foucher
PO Box 607
Greenwood, BC V0H 1J0
Canada
If you are interested in a particular spiritual topic let me know and I may have some good information on it already that I have just not been able to make into a webpage yet.
I also keep busy building and maintaining another website, www.natural-pain-relief-guide.com which gives some good health and lifestyle information to help people find relief from and avoid chronic pain. God wants us to prosper and be in health (3 John 1:2). This site will help give you the information to achieve that.