Electromagnetic Pulse
Introduction
Most people have never heard of an electromagnetic pulse (EMP). It can be produced by a nuclear device detonated high in the atmosphere. A nuclear explosion at the right altitude would destroy the electrical infrastructure over a very wide area. There is more talk of this possibility in many circles. It could also happen from a solar flare that hits us just right. It's one reason you might want to think about practical emergency preparedness. More about that in the first article in this newsletter.
Note that I am simply sharing items of interest. That does not imply that I agree with everything presented.
---
"And ye shall hear of wars and rumours of wars ... nation shall rise against nation, and kingdom against kingdom: and there shall be famines, and pestilences, and earthquakes ..." (Matt 24:6-7)
Prophecy News - 2013 September
Electromagnetic Pulse -
A Dangerous Threat
---
Congresswoman: "100% Chance of a Severe Geo-Magnetic Event Capable of Crippling Our Electric Grid"
The Tap Blog.com / September 10, 2013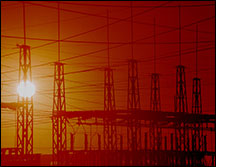 The disaster drill is being described as
a crisis practice unlike anything the real
power grid has ever experienced.
The disaster drill is being described as a crisis practice unlike anything the real power grid has ever experienced.
"With the sun's solar cycle in its peak stage this year and militaries around the world rapidly developing super electromagnetic pulse (EMP) weapons, the threat of a catastrophic event that disables the U.S. power grid has never been greater.
"In 2003 a solar flare emitted by the sun was the most powerful in recorded observational history, measuring in at levels so high that had it hit earth it would have likely disabled everything from the internet and mobile phones, to water utility plants and the whole of the U.S. electricity infrastructure. And, earlier this year in another near-miss, experts claimed the world escaped another large-scale EMP catastrophe.
"While an outlier, the real possibility of an elctromagnetic pulse event -- be it natural or man-made -- is more probable than most people think:
"The fall-out from a grid-down scenario would be absolutely devastating, as noted by a spokesman for the Center for Security Policy:
"And experts forecast if such an attack were a success, it effectively could throw the U.S. back into an age of agriculture.
"'Within a year of that attack, nine out of 10 Americans would be dead, because we can't support a population of the present size in urban centers and the like without electricity,' said Frank Gaffney, president of the Center for Security Policy.
"NASA has already begun implementing plans to deal with large scale power failure from a space weather anomaly, and NASA head Charles Bolden recently issued a video alert through the NASA Headquarters of Emergency Operations in which he claimed he had 'been made aware of some things' that prompted him to urge NASA employees and their families to prepare for an event that could come like 9/11."
Click here to read it all
---
This past month, I went to a Preparedness Expo in Spokane, Washington. There was lots of good information. I would encourage anyone to go to this sort of event if you have an opportunity. It will help to start you thinking about getting ready for tough times to come. At that event there was one presentation that focussed on the possibility of an electromagnetic pulse event and the devastating effects that would have. This next article might help to get you going more.

James Rawles Warns: "Be Prepared To Hunker Down For Months"
Mac Slavo September 22nd, 2013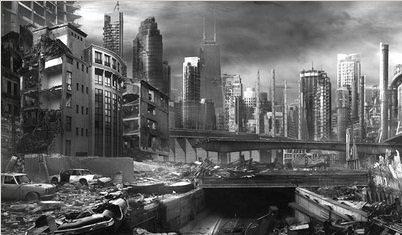 As you consider the threats we face and the options available to you should the worst happen, you have no doubt played out numerous scenarios surrounding the effects of a total collapse event that would bring down the national power grid. Be it a cyber attack which DHS Secretary Napolitano says has a 100% likelihood of occurring, a super-EMP [electromagnetic pulse) weapon being detonated in the skies of America, or a natural disaster involving a highly charged coronal mass ejection from the sun, the possibility is quite realistic.
Some have escaped major cities and headed for the hills, but considering that the majority of the U.S. population is centered in 146 of the country's 3000 counties, chances are most of us will find ourselves in the middle of the worst that humanity has to offer.
Developing strategies that encompass everything from food preparation and water harvesting, to security and communications should be at the top of our lists. This is where highly respected author and Survival Blog founder James Rawles puts much of his focus in his most recent interview with the team at alternative news hub SGT Report.
It's an interview you don't want to miss, because that one little oversight in your preparedness plan may be the mistake that kills you.
Your chances of survival are fairly low if you're in a major metropolitan area.
In a true grid down situation I recommend that you literally be prepared to hunker down for months.
Click here to read it all
---
Yellowstone Supervolcano Alert: The Most Dangerous Volcano In America Is Roaring To Life
By Michael Snyder, on October 2nd, 2013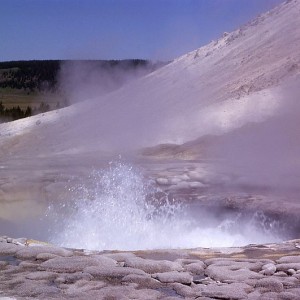 Yellowstone Supervolcano alert
Right now, the ground underneath Yellowstone National Park is rising at a record rate. In fact, it is rising at the rate of about three inches per year. The reason why this is such a concern is because underneath the park sits the Yellowstone supervolcano - the largest volcano in North America. Scientists tell us that it is inevitable that it will erupt again one day, and when it does the devastation will be almost unimaginable. A full-blown eruption of the Yellowstone supervolcano would dump a 10 foot deep layer of volcanic ash up to 1,000 miles away, and it would render much of the United States uninhabitable. When most Americans think of Yellowstone, they tend to conjure up images of Yogi Bear and "Old Faithful", but the truth is that sleeping underneath Yellowstone is a volcanic beast that could destroy our nation in a single day and now that beast is starting to wake up.
The Yellowstone supervolcano is so vast that it is hard to put it into words. According to the Daily Mail, the magma "hotspot" underneath Yellowstone is approximately 300 miles wide…
Click here to read it all
---
Oregonians Warned to Prepare for 'Big One' - Roads Cut Off for 5 Years, No Electricity for 3 Months, No Gas for 6 Months
By: John Darling / Mail Tribune.com / September 22, 2013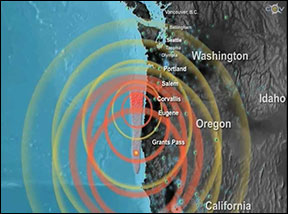 "Sitting on a major fault line, Oregon is 'like an eight-and-a-half-month pregnancy, due any time now' for a major earthquake, a geologist with the Oregon Office of Emergency Management told an overflow crowd Friday in Medford. 'We're in the zone, and we'd darn well better get ourselves ready for it,' said Althea Rizzo, geology hazard coordinator for OEM. 'A lot of you may have moved here from California to escape them, but the fact is, Oregon is earthquake country.' About half the hands went up when Rizzo asked how many had been through a California earthquake. Rizzo said there's a 37 percent chance the Big One will happen in the next 50 years."
"Rizzo urged several hundred local residents to spread the word to family and friends to take first-aid and Community Emergency Response Team training, store supplies and get to know your neighbors and people who have training and tools.
"Communities must assess risks to buildings, roads, power, water and sewer lines, she said, adding that people should learn to 'drop, cover and hold' and practice getting to safe places in their homes. Wall art should be screwed down, big furniture, water heater and bookcases secured, and heavy items kept close to the floor, not up high where they could fall on people.
"'You need to practice this over and over because when it's happening you're not going to be able to think,' she said.
"The Great Oregon Shake-Out will be held at 10:17 a.m. Oct. 17 to do the 'drop, cover and hold on' drill. Details of this and all other quake information can be found at www.oregon.gov/omd/oem."
Click here to read it all
---
It would be nice if an electromagnetic pulse would knock out the flying objects in this next article but they don't depend on electronics.
---
Deadly giant hornets kill 42 people in China
By Madison Park, Dayu Zhang and Elizabeth Landau, CNN
Hong Kong (CNN) -- Hornets have killed dozens of people in China and injured more than 1,500 with their powerful venomous sting.
The Asian giant hornet, known scientifically as Vespa mandarinia, carries a venom that destroys red blood cells, which can result in kidney failure and death, said Justin O. Schmidt, an entomologist at the Southwest Biological Institute in Tucson, Arizona.
But perhaps a bigger problem than the toxicity of the venom is allergy, Schmidt says. Some people are naturally more allergic to stinging insects than others; a sting can trigger a deadly anaphylactic reaction, which may involve airway closure or cardiac arrest.
Since July, hornet attacks have killed 42 people and injured 1,675 people in three cities in Shaanxi province, according to the local government. Among those attacked, 206 are receiving treatment in hospitals.
What are these hornets?
In person, the Asian giant hornet, which is the largest hornet species in the world, looks like "the wasp analog of a pit bull ..."
Click here to read it all
---
China, Japan Lead Record Outflow from Treasuries in June
By: Kevin Yao and Viparat Jentraprap / Reuters.com / August 16, 2013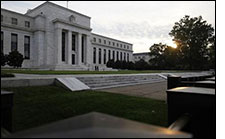 Federal Reserve.
Reuters -- China and Japan led an exodus from U.S. Treasuries in June after the first signals the U.S. central bank was preparing to wind back its stimulus, with data showing they accounted for almost all of a record $40.8 billion of net foreign selling of Treasuries.
"The sales were part of $66.9 billion of net sales by foreigners of long-term U.S. securities in June, a fifth straight month of outflows and the largest since August 2007, U.S. Treasury Department data showed on Thursday.
"China, the largest foreign creditor, reduced its Treasury holdings to $1.2758 trillion, and Japan trimmed its holdings for a third straight month to $1.0834 trillion. Combined, they accounted for about $40 billion in net Treasury outflows.
"Comments from Federal Reserve Chairman Ben Bernanke on May 22 that the central bank could reduce its four-year asset buying or quantitative easing (QE) program by September fueled a sell-off in U.S. Treasuries."
Click here to read it all
---
Strikes on Syria Will Leave Israel in Flames -- Iran Army Chief
The Jordan Times.com / August 29, 2013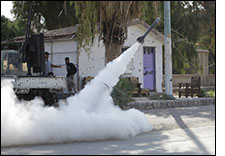 Members of the Free Syrian Army watch
as they fire a homemade rocket toward
forces loyal to Syria's President Bashir
al-Assad in Deir al-Zor September 4, 2013.
TEHRAN -- Any military action against Syria will have consequences beyond the region and leave Israel in flames, Iran's army chief of staff General Hassan Firouzabadi said in remarks reported Thursday.
"'Any military action against Syria will drive the Zionists to the edge of fire,' Firouzabadi said in a statement carried by the official IRNA news agency.
"His remarks came in response to reports of possible US-led military strikes against Syria -- Iran's chief regional ally -- in response to its alleged use of chemical weapons in Damascus last week.
"Firouzabadi, Iran's most decorated general, said: 'The US, Britain and their other allies will face losses by marching their armies into the region and Syria.'"
---
I would greatly encourage you to watch the following 15-minute video of some of the signs of the last days that happened around the world within the month of September 2013.
Summary
Even without an electromagnetic pulse event the earth has enough difficulties. Right now seems to be an especially dangerous time as the U.S. is in a financial crisis, there is much talk of outside military involvement in Syria and there are continuing and worsening environmental disasters.
"And when these things begin to come to pass, then look up, and lift up your heads; for your redemption draweth nigh." (Luke 21:28)
---
If prophecy of the end of the world is of interest to you and you would like to receive this monthly newsletter containing articles of interest and relevance to prophetic events, please respond using the form below: