Peace and Safety?
Introduction
You have probably seen this verse before:
"For when they shall say, Peace and safety; then sudden destruction cometh upon them, as travail upon a woman with child; and they shall not escape." (1 Thess 5:3)
For a long time I have thought of this as applying to after a time of war and danger because it would have great relevance then. But, just after reading the first article below, I wondered if it could be referring to a particularly significant peace treaty - one that the whole world has been waiting impatiently for. The emphasis of the verse is certainly not on some situation that the declaration of peace is resolving but on what comes after it - "then sudden destruction cometh upon them." I guess we will have to wait and see. It will be interesting to hear the wording when such a treaty is officially announced (if that is the treaty referred to).
For this quarter, I have included a variety of articles that continue to point to the fulfillment of Bible prophecy. The state of the (U.S.) union seems to be continually weakening. Worldwide disasters are at record levels and the environment seems like it is reacting to the sinfulness of mankind.
Note that I am simply sharing items of interest for your information. That does not imply that I agree with everything presented here or with other material that may be on a source's other web pages.
---
"And ye shall hear of wars and rumours of wars ... nation shall rise against nation, and kingdom against kingdom: and there shall be famines, and pestilences, and earthquakes ..." (Matt 24:6-7)
Prophecy News - April-June 2018
Peace and Safety?
---
Jared Kushner says Mideast peace plan happening soon, with or without Abbas
AP, June 24, 2018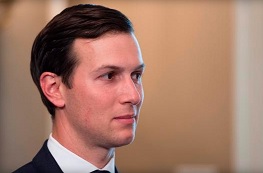 White House senior adviser Jared Kushner on Aug. 11,
2017. Getty
President Trump's son-in-law and senior adviser said in an interview published Sunday that the administration will soon present its Israeli-Palestinian peace plan, with or without input from Palestinian President Mahmoud Abbas. In an interview published in the Arabic language Al-Quds newspaper, Jared Kushner appealed directly to Palestinians and criticized Abbas, who has shunned the Trump team over its alleged pro-Israel bias, particularly on the fate of contested Jerusalem.
The interview came out after a weeklong trip around the region by Kushner and Mideast envoy Jason Greenblatt. The team met with leaders of Israel, Jordan, Qatar, Egypt and Saudi Arabia to discuss the worsening humanitarian situation in Gaza and the administration's proposals for a peace deal.
The Palestinians refused to meet with Kushner, and leaders have criticized the Trump negotiating team in recent days.
Senior Palestinian negotiator Saeb Erekat accused Kushner and Greenblatt on Saturday of trying to topple the Abbas-led West Bank autonomy government and dismantle the U.N. aid agency for Palestinian refugees. On Sunday, Erekat doubled down on his criticism, telling Israel's Channel 10 that the American negotiators are "not neutral" and predicting their peace plan would fail.
Any peace plan would face major obstacles, including the increasingly dire humanitarian situation in the Gaza Strip, internal Palestinian divisions, and recent cross-border violence between Gaza's Hamas rulers and Israel. Israeli Prime Minister Benjamin Netanyahu told his Cabinet on Sunday that he met twice with Kushner and Greenblatt this weekend and discussed "how to solve the humanitarian situation in Gaza without strengthening Hamas."
It remains unclear how the Trump administration would proceed with a peace plan without Palestinian cooperation. Kushner said the plan is "almost done," but offered ...
Click here to read it all
---
Iran tells UN it will hike uranium enrichment capacity, possibly from Wednesday
Tehran's atomic agency chief says new center for producing centrifuges is about to open at Natanz, insists it doesn't violate nuke deal
By AFP and TOI staff. June 5, 2018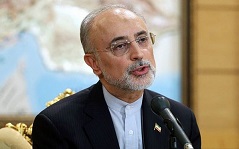 Head of Iran's Atomic Energy Organization Ali
Akbar Salehi, who is also a member of Iran's
nuclear negotiating team, speaks with journalists
upon his arrival to Mehrabad Airport in Tehran,
Iran, July 15, 2015. (AP/ Ebrahim Noroozi)
Iran has notified the International Atomic Energy Agency that it has launched a plan to increase its uranium enrichment capacity, nuclear chief Ali Akbar Salehi said Tuesday.
"If conditions allow, maybe tomorrow night at Natanz, we can announce the opening of the center for production of new centrifuges" for uranium enrichment, said Salehi, a vice president and head of the Iranian Atomic Energy Organization, according to conservative news agency Fars.
"What we are doing does not violate the (2015 nuclear) agreement," he said, adding that a letter was submitted to the IAEA "yesterday regarding the start of certain activities."
...
On Monday, Iran's supreme leader Ayatollah Ali Khamenei warned the Europeans that "Iran will never tolerate both suffering from sanctions and nuclear restrictions" and called for preparations to speed up uranium enrichment.
He also called Israel a "malignant cancerous tumor" that should be "removed and eradicated."
Click here to read it all
---
Is The United States On A Road To Becoming Ungovernable?
Michael Syder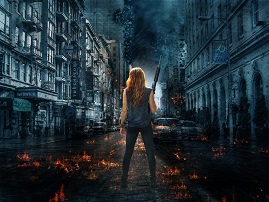 For a long time I have observed the rancor in modern American political discourse, and I have become concerned about where all of this anger and frustration is taking us. In order for any society to function, there must be some form of government. And in order for government to function, a certain percentage of the population has to be willing to submit to the authority of that government. For example, there will always be a few tax protesters out there that refuse to pay their taxes, but if every single American suddenly decided to stop paying taxes our system of taxation would collapse overnight. Sure, the government could prosecute thousands of us, but if that crackdown still didn't motivate people to start paying their taxes there is not much that could be done. The only reason any form of government works is because enough people buy into the narrative that the government is legitimate and should be respected. Here in the United States, fewer and fewer people are buying into that narrative.
The Pew Research Center, Gallup, and NPR have all run polls that show that faith in government is near all-time lows in the United States. A lot of us have been let down so many times, and most of us simply do not "believe in America" like we once did. Yes, we may still believe in "the people" or "the values" that the nation was founded upon, but at our core we just do not have faith in our governmental institutions.
But simply being disillusioned is not going to be enough to make us ungovernable. Generations of Americans have complained about government, but they have always gone along with the system. Unfortunately, things are changing in a fundamental way. Instead of just complaining about government, Americans are being trained to think of government as the enemy.
Click here to read it all
---
Petro-yuan to launch renminbi as global currency & kneecap petro-dollar
RT, April 11, 2018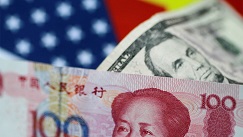 Thomas White / Reuters
Yuan-backed oil futures can shatter the US dollar dominance on the crude market, according to experts polled by RT. However, the greenback will not give up the top spot easily.
"The question number one is whether China will be able to make the oil market its demand market, and not the oil supply market traded in dollars, which it is now," Vladimir Rozhankovsky, Global FX Investment analyst, told RT. China has recently overtaken the US as the world's number one oil buyer.
"The question number two is trade wars. If the world trade enters into a death spiral of reciprocal economic sanctions, keeping oil trade in dollars will be a matter of strategic importance, or a matter of survival for the US," the analyst added.
As a result, Washington can deliberately undermine the image of the petro-yuan by attacking Chinese stock, which could result in the devaluation of the yuan, making Chinese oil futures less attractive, Rozhankovsky said.
However, the US has obvious disadvantages which the petro-yuan can capitalize on. First, the US dollar is still too strong, making domestic oil production very expensive. Second, the United States does not have transatlantic pipelines, and tankers are costly and highly risky, the analyst added.
"The trade war between the US and China has already begun. China has plans to promote the renminbi as a reserve currency and there is no better move than to purchase raw materials in its national currency. It can save money on the currency conversion and become less dependent on the US dollar," Stanislav Werner, head of the analytical department of Dominion, told RT.
The analyst notes that the oil market is worth $14 trillion at the moment, and is bigger than the Chinese economy. "The first trading sessions were volatile, but this is a typical story for new financial instruments. The US has a serious reason to get nervous, because in many ways the hegemony of the US dollar came from oil trading in dollars," he said.
Click here to read it all
---
Fingerprints, Eye Scans Now Required to Buy Food in India, As Banks Cut Off Cryptocurrencies
John Vibes, April 8, 2018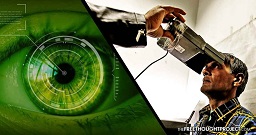 There was a string of interesting financial reports from India this week that appear to be unrelated at first glance, but upon further inspection they all seem to be working towards a common goal - an intrusive big brother surveillance state that tracks every single financial transaction for every single resident.
According to The New York Times, the Indian government has implemented an identification system that will require scans of fingerprints, eyes, and faces for all financial transactions, including food, banking, cell phone plans and state assistance. The program is called Aadhaar, and it will be mandatory for the 1.3 billion people who live in India.
Most of India is already enrolled in the program, with a total of 1.1 billion already using the system. However, most people are obviously signing up under duress, as they have no other ways of accessing basic commerce or financial services.
...
If you think this type of control grid isn't possible in the United States, think again. Harvard Professor Jacqueline Bhabha praised the drastic new policy, saying that, "No one has approached that scale and that ambition. It has been hailed, and justifiably so, as an extraordinary triumph to get everyone registered."
Click here to read it all
---
Ray's comment: The mark of the beast is not any outward mark but essentially an internal decision each person makes in their mind (forehead) for or against God. However, there will be technologies used to enforce compliance (Rev 13:16).
---
Jesus Is No Longer The Only Way For Many American "Christians"
PNW, June 6, 2018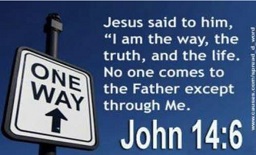 For two thousand years, a core tenet of Christianity has been that, to paraphrase John 14:6, Jesus is the way, the truth and the life - no one comes to the Father but through Him. The eternal reward of Heaven is exclusively for those who repent, put their faith in Christ's sacrifice on the cross and asked to be saved from their sins.
Now even this bedrock belief of Christianity has been undermined by some ministers who preach, in the postmodern age of liberal theology, that there are many paths to God and Heaven.
One such "open-minded" voice is the pastor Michael Walrond Jr. who preaches at Harlem's First Corinthian Baptist Church. Preaching to a portion of his 10,000 strong congregation, he is quoted as saying, "There was a time when you would see people in the pulpit say, 'well, if you don't believe in Jesus you're going to Hell. That's insanity in many ways because that is not what Jesus even believes."
He did not bother to cite the precise verses of scripture where Jesus tells His followers that there are other paths to God and that He is not the only way or the only truth. But it is likely that he didn't need to in order to sway his audience, because the pastor, and others like him, are tapping into a powerful in postmodern and liberal theology in which Christians no longer believe in the traditional view of Christ's sacrifice and its value.
Ten years ago, in 2008, studies done by the Pew Research Center showed that more than half of American Christians no longer believed that Christianity was the only way to come to God and enter Heaven. Members of African American churches and evangelicals were the most likely to believe in the God of the Bible at 92 and 91%, far greater than the average.
Pluralistic notions of religious relativism and vague spirituality have resulted in a stark difference between traditional Christian doctrine and the now common belief that Christ's sacrifice is just one method of salvation among hundreds. In a pluralistic society, the reasoning isn't hard to imagine. After all, wouldn't it be horrible if our Muslim, Hindu, Buddhist and atheist neighbors, who are nice enough people, couldn't go to Heaven with us? That just wouldn't be fair, especially if they believed in their version of God.
Out of the 80% of Americans who profess a belief in a god, only 56% of the total believe in the God of the Bible. Muslims, Jews and Hindus make up a very small part of this difference, but much greater are those who hold a vague, spiritualist notion of what God is, while clinging to Christianity in name only, including 28% of Catholics, 26% of Protestants who, according to this survey, no longer believe in the God of the Bible.
...
"We are going wrong because we have moved the authority from Scripture to consensus. That's where we are going wrong".
Click here to read it all
---
Ray's comment: I agree that we need scripture as it tells us of the Way, the one and only Way. Moving away from scripture and its portrayal of the life of Jesus who came to show us what the Father is like (John 14:7) has lead to wrong concepts of the character of God. I invite readers to visit my other website which explores many aspects of the character of God - good news in light of so much bad as we see the state of the world.
---
Christian Leaders To Jeff Sessions: The Bible Does Not Justify Separating Families
"It goes against pretty much the entire Bible in the ethos of Jesus, and it's deeply un-Christian."
Jennifer Benery, Huffpost US, June 18, 2018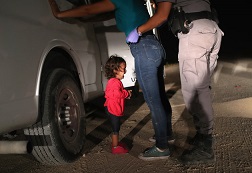 A 2-year-old Honduran asylum seeker cries as her
mother is searched and detained Tuesday near the
border in McAllen, Texas.
WASHINGTON - Attorney General Jeff Sessions seems to think Jesus would love his policy of separating immigrant families at the border.
Christian leaders say otherwise.
"While protecting our borders is important, we can and must do better as a government, and as a society, to find other ways to ensure that safety," Cardinal Daniel Nicholas DiNardo, president of the U.S. Conference of Catholic Bishops, said in a statement. "Separating babies from their mothers is not the answer and is immoral."
"Disgraceful," the Rev. Franklin Graham, son of the late and influential Rev. Billy Graham and a supporter of President Donald Trump, said in a Tuesday interview. "It's terrible to see families ripped apart, and I don't support that one bit."
Even Sessions' own church, the United Methodist Church, is rejecting what he is doing.
"Tearing children away from parents who have made a dangerous journey to provide a safe and sufficient life for them is unnecessarily cruel and detrimental to the well-being of parents and children," reads a statement signed by Bishop Kenneth Carter, president of the Council of Bishops of the United Methodist Church.
Sessions has drawn widespread condemnation for his "zero-tolerance" immigration policy, which separates children from their parents so the adults can be criminally prosecuted for crossing the border without documentation. But the attorney general hit another nerve Thursday when he claimed the Bible justifies his actions.
"Concerns raised by our church friends about separating families" are not "not fair or logical," he said in a speech in Fort Wayne, Indiana. "I would cite you to the Apostle Paul and his clear and wise command in Romans 13 to obey the laws of the government because God has ordained them for the purpose of order."
White House press secretary Sarah Huckabee Sanders backed up Sessions' claims later that day, calling it "very biblical to enforce the law."
Click here to read it all
---
Ray's comment: Which should come first, Love or Justice? The Bible says "God is Love (1 John 4:8,16);" it never says God is justice. It seems that love should trump justice.
---
The Church In Iran: Persecution & Growth
PNW Staff, June 14, 2018
Since the Islamic Revolution of 1979, the mullahs of Iran have maintained a stranglehold on the country at every level, and the past decade has seen an increasingly strict crackdown on religious freedom in the theocratic nation. The biggest threat to the absolute rule of Islam in Iran? Christianity.
A few churches have been registered and monitored while others were forced to shut down. Bibles are routinely confiscated, and their owners fined or jailed. Public practice of Christianity, including weddings, has been met with arrests and violence. But despite the desperate attempts of the Islamic regime in Tehran to stamp out it out, Iran now leads the world in the growth of Christianity.
In 2017, Operation World reported that the number of Christians in Iran saw a 19.6% rise in 2016 alone. Elam Ministries, whose goal is to expand the Church throughout Iran and beyond, reports that in the late 90s, there may have been as few as 2,000 to 5,000 Christians, but that number has risen to an estimated 300,000 to 1 million now.
There is significant uncertainty around that exact figure because as the Islamic government of Iran has persecuted Christians and shut down churches, the growth has come from so-called "house churches".
Thousands upon thousands of smaller worship services in homes across Iran have fueled an incredible groundswell of Christian faith unlike few other places in the world. So why is Christianity growing in Iran, a country that notoriously ranks 8th for persecution of Christians?
Click here to read it all
---
Indonesia's thirsty capital is a sinking city
April 14, 2008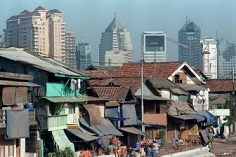 The study's authors say the main problem is that
Jakarta is sinking under the weight of out-of-
control development. (Reuters)
Separated by a road and a viscous finger of black, garbage-choked water, the stilt-house slum of Muara Baru and the BMW car dealership that faces it appear as if from different worlds.
But on December 6, 2025, these two extremes of the Indonesian capital will have something in common as a World Bank study shows that unless action is taken, they and much of the coastal city of 12 million will be submerged by seawater.
Experts have pinpointed that date as the next peak of an 18.6-year astronomical cycle, when sea levels will rise enough to engulf much of Indonesia's low-lying capital.
Climate change is causing sea levels to rise, but the study's authors say the main problem is that Jakarta is sinking under the weight of out-of-control development.
"The major reason for this is not climate change or whatever, but just the sinking of Jakarta," JanJaap Brinkman said, an engineer with Dutch consultancy Delft Hydraulics who worked with the World Bank on the study. "We can exactly predict to what extent the sea will come into Jakarta."
By 2025, estimates from the Intergovernmental Panel on Climate Change (IPCC) show, sea levels will have risen by only about five centimetres.
But Mr Brinkman says Jakarta, which spans a flat plain between mountains and coast, will be between 40 and 60 centimetres lower than it is now.
Click here to read it all
---
Hayward Bay Fault Line MORE DANGEROUS Than San Andreas: It's A 'Ticking Time Bomb'
Marc Slavo, April 20, 2018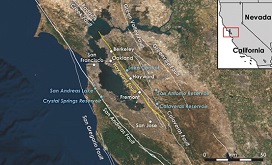 Scientists are now saying that the "Big One" in California may not be caused by the San Andreas fault line, but by the Hayward Bay fault line. It is now thought to be the "ticking time bomb" fault line and more dangerous than the San Andres.
The scariest scenario for the next major earthquake may not be from the San Andreas Fault (though that one still threatens), but from the Hayward Fault that runs along the east side of the San Francisco Bay. In fact, many say that the next earthquake on the Hayward Bay fault line would be "disastrous." According to KTUV, a magnitude 7.0 earthquake along the Hayward Fault could kill as many as 800 people and injure 18,000, according to results of a new research released Wednesday.
The U.S. Geological Survey, citing findings from a simulated tremor with an epicenter in Oakland, said the disaster would cause 400 fires that could destroy 50,000 homes. Nearly half a million people would be displaced, authorities said.
Click here to read it all
---
Ground Zero of Amphibian 'Apocalypse' Finally Found
An ancient skin-eating fungus is killing off hundreds of species - and the Korean War may have helped spread it.
Michael Greshko, May 10, 2018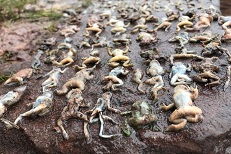 Many of the world's amphibians are staring down an existential threat: an ancient skin-eating fungus that can wipe out entire forests' worth of frogs in a flash.
This ecological super-villain, the chytrid fungus Batrachochytrium dendrobatidis, has driven more than 200 amphibian species to extinction or near-extinction—radically rewiring ecosystems all over Earth.
"This is the worst pathogen in the history of the world, as far as we can tell, in terms of its impacts on biodiversity," says Mat Fisher, an Imperial College London mycologist who studies the fungus.
Click here to read it all
---
2017 smashes world record for natural disaster-insured loss
Reuters, April 10, 2018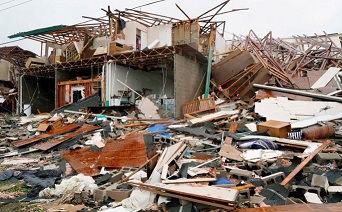 A condominium complex is reduced to rubble after Hurricane Harvey
struck in Rockport, Texas, U.S., August 26, 2017. REUTERS/Rick
Wilking/File Photo
Swiss Re estimated that global insured losses from catastrophes in 2017 hit $144 billion USD, the most ever, the company said on Tuesday.
The figure is an upward revision from an earlier tally in December, when the reinsurer estimated $136 in insured losses.
North America was particularly hard hit, with Hurricanes Harvey, Irma and Maria resulting in combined insured losses of $92 billion, equal to 0.5 percent of U.S. gross domestic product, Swiss Re said.
Hurricane Harvey is the second-most expensive hurricane on record, next to Katrina. It was the first major hurricane (category 3 or stronger) to make landfall in the United States since Wilma in 2005. The storm killed 68 people, with the majority being flood-related deaths.
Irma started on August 27 off the coast of Africa. The catastrophic hurricane made seven landfalls, four of which occurred at Category 5 strength across the northern Caribbean Islands. The storm caused 44 direct deaths in total.
Maria struck Puerto Rico's southeast coast on September 20. It is the sixth fastest intensifying hurricane on record. The storm destroyed at least 70,000 homes and resulted in $90 billion in damage. While the official death count is at 65, experts warn hundreds more will likely be added upon an official government assessment.
Altogether, the 2017 Hurricane season was a busy one with a total of 17 named storms, ranking alongside 1936 as the fifth-most active season since records began in 1851.
Meanwhile, insured losses from wildfires totalled $14 billion in 2017, the most ever in one year, the reinsurer said.
The 2017 wildfire season in Canada has been deemed the worst on record. In British Columbia, over 1.2 million hectares were scorched. The season also brought the longest state of emergency in the province's history at 10 weeks.
Click here to read it all
---
I would greatly encourage you to watch the following 11-minute video of some of the signs of the last days that happened around the world within the last month.

Something Mysterious is Happening Worldwide! Video (11min)

Summary

Will the world acheive a state of peace and safety this side of eternity. The Bible does not indicate that. Rather, we are facing increased tribulation from now until the Second Coming. But take heart ...
"And when these things begin to come to pass, then look up, and lift up your heads; for your redemption draweth nigh." (Luke 21:28)
---
If prophecy of the end of the world is of interest to you and you would like to receive this monthly newsletter containing articles of interest and relevance to prophetic events, please respond using the form below: