Release Four Winds
Note that I am simply sharing items of interest for your information. That does not imply that I agree with everything presented here or with other material that may be on a source's other web pages.
---
"And ye shall hear of wars and rumours of wars ... nation shall rise against nation, and kingdom against kingdom: and there shall be famines, and pestilences, and earthquakes ..." (Matt 24:6-7)
Prophecy News - July - September 2020
Release Four Winds
---
Are angels about to release the four winds of Revelation?
"And after these things I saw four angels standing on the four corners of the earth, holding the four winds of the earth, that the wind should not blow on the earth, nor on the sea, nor on any tree." (Rev 7:1)
Shift in Prophecy News Focus
I have been compiling and sending these prophecy newsletters to subscribers to my www.Jesus-resurrection.info website since 2009. They were monthly until 2017 when I shifted to quarterly partly due to the time it took to research the material and edit the newsletters. This is my 111th newsletter and the news - as far as world events and trends - is not getting any better.
Most people are well aware of the major news as we lurch from one crisis to another. In this edition, I am making a shift towards fewer stories and more commentary on world events in light of Bible prophecy. That will include somewhat of a shift towards more material from my other website https://characterofGod.org. Some of that commentary is directly below followed by some regular news stories.
We hear plenty of scary and negative news but let's look more at the positive, at the solutions. There is no doubt (at least in my mind) that we are entering the final crisis and headed towards the end of the world and the Second Coming of Jesus.
The question is not "can we avoid the coming crisis?" (no, there is no secret rapture) or "can we survive through it into some new form of civilization on earth" (the millennium follows the end of the world and the Second Coming). The real question is what is our relationship with our Creator? Are we daily learning of Him, becoming more like Him and preparing to meet Him in peace?
That is the only safety - relying on Him and trusting His promises such as:
"God is our refuge and strength, a very present help in trouble." (Psalm 46:1)
"Peace I leave with you; my peace I give to you. Not as the world gives do I give to you. Let not your hearts be troubled, neither let them be afraid." (John 14:27)
"Even though I walk through the valley of the shadow of death, I will fear no evil, for you are with me; your rod and your staff, they comfort me." (Psalm 23:4)
Do we believe Him or not? You can't believe in or trust someone you don't know.
What I See Coming
The present CoVid 19 crisis is interesting. There is much confusion and many voices from the standard line on the news to "it's all a PLandemic." Well the disease is very real but it is being taken advantage of by some to exert more control, increase surveillance and tracking and to adjust people's thinking.
The news is constantly talking about CoVid 19 and instilling fear into people when God's word says:
"For God hath not given us the spirit of fear; but of power, and of love, and of a sound mind." (2 Tim 1:7)
God wants us to not fear but to trust in Him. However, there are those who want us to be in fear as that makes control easier.
One very interesting thing is the pandemic's relation to end-time events. Look at this verse:
"And the light of a candle shall shine no more at all in thee; and the voice of the bridegroom and of the bride shall be heard no more at all in thee: for thy merchants were the great men of the earth; for by thy sorceries were all nations deceived." (Rev 18:23)
The Greek word translated as "sorceries" in that verse is "pharmakeia" the first definition of which is "the use or the administering of drugs." It is the origin of our word "pharmacy."
Origin of pharmacy
1645-55; earlier pharmacia Medieval Latin Greek pharmakeia druggist's work.
(https://www.dictionary.com/browse/pharmacy?s=t)
You would think the warning against deception would be more like "don't be deceived by wrong understandings of scripture" or "don't be deceived by false prophets" or "don't be deceived by the mark of the beast or by the devil himself." Is it possible that the sorcery we are warned about is not so much a specific deception as it is the blanket deception that is used as a cover to introduce all sorts of other spiritual and more dangerous deceptions that are to come?
One thing the pandemic is doing is training people to stay home more and to restrict their movements for the "greater good." For another view (other than the standard news line) on the pandemic go to this page - very important information.
The pandemic ties in to another movement with the alleged purpose of countering the effects of climate change:
GREEN SABBATH: Sunday Lockdowns for "Gaia" & Jubilee for the Earth (Oct. 1, 2020)
(13 min video)
Whether you agree with the presenter or not as to the source behind the implementation of this Green Sabbath plan there is enough evidence presented to show something is going on. You can definitely expect to be hearing more discussion about Sunday observance for different reasons in contrast to the Biblical seventh-day Sabbath (our Saturday).
Scenario Shift from Blaming Climate Change to Judgments of God
One plausible scenario is something like an event that shifts the popular thinking from all these disasters are because of climate change to their cause being the direct judgments of God. That thinking could be prompted by an event that seems very God-like (as most people envision God to be - judgmental and punishing, which I do not)
Imagine if something like a great ball of fire was to seemingly come from heaven and cause great destruction on earth. Wouldn't that be automatically attributed to God? God answered the prophet Elijah's call for fire at a decisive moment:
"Hear me, O LORD, hear me, that this people may know that thou art the LORD God, and that thou hast turned their heart back again. Then the fire of the LORD fell, and consumed the burnt sacrifice, and the wood, and the stones, and the dust, and licked up the water that was in the trench. And when all the people saw it, they fell on their faces: and they said, The LORD, he is the God; the LORD, he is the God." (1 Kings 18:37-39)
But most people aren't aware that Satan can do the same:
"And the LORD said unto Satan, Behold, all that he hath is in thy power; only upon himself put not forth thine hand. So Satan went forth from the presence of the LORD ... While he was yet speaking, there came also another, and said, The fire of God is fallen from heaven, and hath burned up the sheep, and the servants, and consumed them; and I only am escaped alone to tell thee." (Job 1:12,16)
Read in context, it is obvious that God gave Satan a degree of freedom in regard to Job and Satan brought the fire down. "The fire of God," of course, was the servants understanding.
So, if fire was perceived as coming from heaven in a non-natural way it could certainly have that effect - it did in the past. And what if it should land in a place that is significant in relation to God? Such as a place that deifies pagan gods and seems to be in direct rebellion to God?
For example, this place: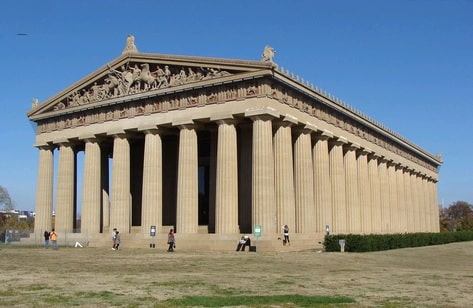 Notice the size of the pillars in relation to the people. Do you know where this building is? Somewhere in Greece? No - in Nashville, Tennessee, U.S.A. And here is the main feature inside that building:
That is a 42-foot tall statue of the Greek goddess Athena. The building (a full-size replica of the Parthenon in Athens, Greece) features many pagan symbols and statues of various gods. It would seem to be there in defiance of God and, while it sounds speculative, such an event as its destruction by fire from the sky would certainly have an effect on public opinion. And let me be very clear that any event like that is not sent from God. When man rejects God such as by honoring pagan dieties, God, very graciously, says basically "have it your way, I leave you free to chose to believe and trust in me or not."
---
Items in the news

Following are some news items of interest as I have usually included in past newsletters

Being aware of the signs of the times is recommended to us:
"So likewise ye, when ye shall see all these things, know that it is near, even at the doors. ... Watch therefore: for ye know not what hour your Lord doth come. (Matt 24:33, 42)
Watch enough to know what is happening, however, too much focusing on the signs can lead to fearfulness. We need to concentrate the most attention on the solution - our Savior and His Word.
Erdogan: Hagia Sophia 'resurrection' harbinger for Al-Aqsa 'liberation'
The Turkish president, who often invokes the mosque on the Temple Mount in Jerusalem to rally the Islamic world, has aroused ire for his conversion of Istanbul's ancient church into a Muslim house of worship
July 12, 2020 JNS
The Hagia Sophia museum (and former church) in Istanbul. Credit: Wikimedia Commons.
Turkish President Recep Tayyip Erdogan vowed on Friday that the "resurrection" of the ancient Hagia Sophia church in Istanbul as a mosque bodes well for the "liberation" of the Al-Aqsa Mosque in Jerusalem. He made the declaration during an event in Istanbul marking the official conversion of Hagia Sophia into a Muslim house of worship.
Hagia Sophia, a major tourist attraction listed by UNESCO as a World Heritage site, was built as a church in 537 C.E. during the reign of Byzantine Emperor Justinian and became the seat of the Orthodox patriarch of Constantinople until the Ottoman invasion in 1453, when it was converted into a mosque. Then, following the dissolution of the Ottoman Empire after World War I, Turkey's secular leader, Mustafa Kemal Ataturk, converted the church-turned-mosque into a museum.
Erdogan's Islamist government has been planning to reverse the status of Hagia Sophia since 2013.
According to the pro-government Turkish daily, Yeni Şafak, Erdogan said during the ceremony that the "resurrection of Hagia Sophia was the harbinger of the liberation of Masjid al-Aqsa [Al-Aqsa Mosque] and footsteps of Muslims' will to leave hard days behind."
Click here to read it all
---
Netanyahu Not Ruling Out Preemptive Strike Against Iran
Sputnik News, Lilia Dergacheva
Sep. 29, 2020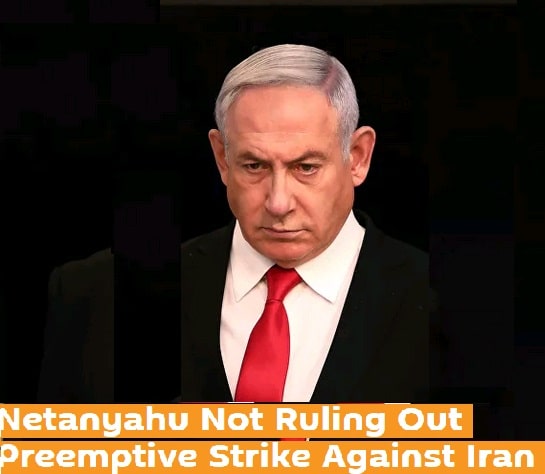 Last month, Israeli Prime Minister Benjamin Netanyahu denounced the UN Security Council's decision not to allow an extension of the arms embargo on Iran as "scandalous", adding his country is set to continue jointly working with the United States to thwart what he called "Iranian aggression".
Israel has not ruled out a preemptive strike against Iran, Prime Minister Benjamin Netanyahu warned during a memorial service on Tuesday for those who fell in the 1973 Yom Kippur War, an Arab-Israeli military standoff.
"A preemptive strike is a difficult thing to do. I know that if Iran wants to base itself in the north, we are ready to fight them. This is a direct lesson of the Yom Kippur War", noted Netanyahu, asserting that they "will do everything in order to protect the State of Israel; we are not ruling out a preliminary strike".
The prime minister went on to ponder over "the power on our side", saying it is what "brought peace with Jordan, Egypt, agreements with the UAE and Bahrain".
Click here to read it all
---
The election scenario that should frighten everyone -- especially Black America
John Blake, CNN
September 26, 2020
As Election Day draws closer, commentators are issuing apocalyptic warnings about potential coups, street violence and President Trump not conceding if he loses.
But there's another frightening election scenario I dread as a Black man -- and that few people seem to be talking about.
It's what happens if an armed Black person clashes with an armed White person at a protest and bullets start flying.
Images of such a confrontation could upend the presidential race, hobble Black Lives Matter and undo much of the White support for racial justice that surged during the George Floyd protests this summer.
Such a scenario may seem implausible, but it's only a camera click away because of two trends.
A number of armed, far-right White groups emboldened by Trump's "law and order" message are confronting anti-racist protesters across the nation. And there is a growing Second Amendment movement among Black Americans who are forming their own armed groups.
What happens if these two movements collide?
Click here to read it all
---
The Clock Is Ticking on America's 'Feral Swine Bomb'
Wild pigs are running rampant-and doing billions of dollars of damage each year.
Diane Peters and Undark, Sep. 19, 2020
There are as many as 9 million feral swine across the U.S., their populations having expanded from about 17 states to at least 39 over the last three decades. Canada doesn't have comparable data, but Ryan Brook, a University of Saskatchewan biologist who researches wild pigs, predicts that they'll occupy 386,000 square miles across the country by the end of 2020, and they're currently expanding at about 35,000 square miles a year.
"I've heard it referred to as a feral swine bomb," says Dale Nolte, manager of the National Feral Swine Damage Management Program at the U.S. Department of Agriculture. "They multiply so rapidly. To go from a thousand to two thousand, it's not a big deal. But if you've got a million, it doesn't take long to get to 4 [million], then 8 million."
Over the last few decades, wild pigs in some regions have grown to unmanageable numbers: Texas has about 1.5 million and spends upward of $4 million annually controlling them, with little hope of eradicating the population. Florida, Georgia, and California also have vast populations. "Pig populations are completely out of control," Brook says of North America in general. "The efforts to deal with them are about 1 percent of what's currently needed." He says that his province of Saskatchewan will soon have more wild pigs than people.
Click here to read it all
---
A Swarm Of Nearly 600 Earthquakes Rattles Southern California As Speculation About "The Big One" Starts To Rise Again
Oct. 1, 2020, Michael Snyder
Over the last few days, a swarm of almost 600 earthquakes has shaken southern California, and a lot of people are becoming extremely concerned about what will happen next. In fact, if you go on Twitter right now you will find a tremendous amount of speculation that "the Big One" could be coming. The experts are trying to calm the general public by assuring them that it is probably not likely that "the Big One" is imminent, but they don't know for sure. Forecasting earthquakes is not like forecasting the weather, and experts will continue to tell us that a major event is not likely until the day when one finally happens.
But the experts do believe that it is inevitable that eventually "the Big One" will arrive, and one particularly alarming study concluded that the full length of the San Andreas fault could potentially "unzip all at once"" ...
For years, scientists believed the mighty San Andreas-the 800-mile-long fault running the length of California where the Pacific and North American plates meet-could only rupture in isolated sections.
But a recent study by federal, state and academic researchers showed that much of the fault could unzip all at once, unleashing a rare, singular catastrophe. Now, insurers have used that research to come up with a new analysis of the damage that could be caused by statewide break of the San Andreas.
Could you imagine the utter devastation that such an event would cause?
Scientists have discovered that enormous earthquakes in the distant past caused the ground to sink by as much as three feet in some portions of southern California, and some scientists have warned that if such an event happened today that "it could plunge large parts of California into the sea almost instantly" ...
Click here to read it all
---
US Rep: "Food Shortages Are Coming" - Crops Destroyed - UK Limits Purchases
Sep. 25, 2020 ice Age Farmer
Rep. Scott from Georgia warns that "food shortages are coming." Farms are destroying crops, plowing under fields without the labor to harvest them! As new laws accelerate the demise of California's agriculture, Washington's governor commits an act of agricultural terrorism, emblematic of the wholesale attack on food production across the world. UK's Morrisons resumes rationing of pasta and canned goods, and "Safety Marshalls" and police are being deployed to ensure social distancing -- as Boris Johnson deploys the Army to assist. The scene is set for food shortages. Start growing your own today.
---
Global Food Shortages Are Becoming Very Real, And U.S. Grocery Store Chains Are Preparing For Worst Case Scenarios
Sep. 29, 2020, Michael Snyder
The head of the UN World Food Program repeatedly warned us that we would soon be facing "famines of biblical proportions", and his predictions are now starting to become a reality. We have already seen food riots in some parts of Africa, and it isn't too much of a surprise that certain portions of Asia are really hurting right now. But I have to admit that I was kind of shocked when I came across an article about the "hunger crisis" that has erupted in Latin America. According to Bloomberg, "a resurgence of poverty is bringing a vicious wave of hunger in a region that was supposed to have mostly eradicated that kind of malnutrition decades ago". We are being told that food shortages are becoming acute from Mexico City all the way down to the southern tip of South America, and those that are the poorest are being hit the hardest.
Thankfully, for the moment the United States is in far better shape. But there have been serious shortages of certain items throughout this pandemic, and many grocery stores have had a very difficult time trying to keep their shelves full.
For example, during my most recent trip to my local grocery store I noticed more empty shelves than I had ever seen before, and that greatly alarmed me.
And now we are being told that grocery stores all over the country are attempting to stockpile goods in an attempt "to avoid shortages during a second wave of coronavirus" ...
When even CNN starts admitting that more shortages are coming, that is a sign that it is very late in the game.
And the Wall Street Journal is reporting that some chains are actually putting together "pandemic pallets" in anticipation of more shortages ...
Most of these grocery chains believe that another wave of COVID-19 is the worst case scenario that they could possibly be facing. Sadly, that isn't even close to the truth.
We have entered a time when global food supplies are going to become increasingly stressed, and it is going to be absolutely critical to keep U.S. food production at the highest levels possible.
Unfortunately, U.S. farmers have been going bankrupt in staggering numbers during this downturn, and the federal assistance that was supposed to help them survive has mostly gone to "large, industrialized farms" ...
For now, most Americans still have plenty of food, and we should be very thankful for that. But everyone should be able to see that global conditions are rapidly changing, and we should all be using this window of opportunity to prepare, because very, very challenging times are ahead of us.
Click here to read it all
---
Poll: Half of America is prepping for 'civil war'
WND Staff Oct 1, 2020
Three of five Americans believe the nation is on the verge of a civil war, and more than half already are preparing for it, according to a new poll.
"This is the single most frightening poll result I've ever been associated with," the pollster, Rich Thau, told Paul Bedard in his "Washington Secrets" column for the Washington Examiner.
The poll by Engagious, Sports and Leisure Research Group and ROKK Solutions found 61% of Americans believe the U.S. is nearing a second civil war. Forty-one percent "strongly agree" with that. And 52% are "so convinced that it is just around the corner, or after Election Day, that they are putting away food and other essentials."
Bedard reported his column has been following surveys "that have been sizing up the state of the nation and business since the coronavirus crisis hit."
This one, he said, is the first to "raise majority concerns about a potential war."
"Predictably, it's the political extremes who are most ready for war, with 52% of very liberal, 52% of very conservative, 32% of somewhat liberal, 34% of moderate, and 35% of somewhat conservative respondents saying they believe the statement 'I'm concerned that the U.S. could be on the verge of another civil war,'" Bedard wrote.
The coronavirus pandemic is a contributing factor, he said, because many believe it will spike again, and food and other essentials will become scarce.
Click here to read it all
---
Ray's note: that story may seem quite alarmist but divisions are widening and problems are increasing.
---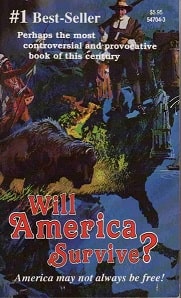 Free to my subscribers (including postage)
This book, written many years ago, while not speaking of the current situation, gives the background of how America got into the position it is now, the factors that have led to its current state and where it is headed in light of what is going on behind the scenes.
To get your free copy apply here. Note that this book has been published under a variety of other titles. Originally called The Great Controversy, it has also been titled America in Prophecy. If you already have a copy please leave this limited supply for others.
---
Pence in the Wings
President Trump's COVID-19 diagnosis in the final weeks of the 2020 election puts the vice president under a microscope.
McKay Coppins, Oct. 3, 2020
Above the fireplace in the vice-presidential residence hangs a plaque with a verse from the Bible: "For I know the plans I have for you," declares the Lord. "Plans to prosper you and not to harm you, plans to give you hope and a future."
The passage is one of Mike Pence's favorites, and the subtext is hard to ignore. His rise from beleaguered small-state governor to vice president of the United States has often seemed like one long, strange accident of fate-a political story so unlikely that it could be explained only by divine intervention. The president testing positive for a dangerous virus may be the most consequential turn in that story yet.
Although the likelihood that Donald Trump will become incapacitated, let alone die in office, is low, his diagnosis in the final weeks of the election has undoubtedly elevated Pence. Next week's vice-presidential debate is now a high-stakes affair. Pence's campaign schedule and public comments will be closely watched, and his own health intensely monitored. And while Pence is not formally assuming presidential powers, he's already been called upon to fill in for Trump at the White House and on the 2020 trail. Having aspired to the presidency since he was a teenager, Pence is now closer to the Oval Office than he's ever been before.
Click here to read it all
---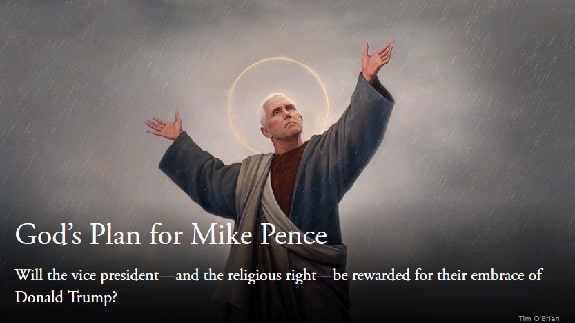 For a lengthy but quite interesting story of Mike Pence read this story.
---
Ray's note: If Mike Pence were to become president there would likely be some dramatic developments.
---
Summary
Angels of God will soon release four winds representing strife to every "corner" of the globe. They will not directly bring destruction but when God's protection is finally refused He will tell His angels to stop protecting; to stop holding back the winds of strife. While the winds will blow in general destruction, there are promises of protection to those who trust God.

A destructive event attibuted (wrongly) to God could shift the thinking of the world. The Nashville scenario is an example of the sort of event that could happen even in multiple locations.

Keep an eye on Mike Pence especially over the next four years if Trump gets reelected.

Be thinking about the expected food shortages. If possible, start growing more of your own.

Learn to trust more in God which you can do by getting to know Him better - please visit my website https://characterofGod.org
"And when these things begin to come to pass, then look up, and lift up your heads; for your redemption draweth nigh." (Luke 21:28)
---
If prophecy of the end of the world is of interest to you and you would like to receive this quarterly newsletter containing articles of interest and relevance to prophetic events, please respond using the form below: