September 2015 Calendar of Prophetic Events
Introduction
Get out your September 2015 calendar and follow this. We could have a very interesting month coming in September 2015. The calendar is loaded with events scheduled or predicted that could potentially be of prophetic significance. At least, they could move us along in the direction of the Second Coming. Here is what is coming and/or predicted (and there may be more):
Events scheduled/predicted for the September 2015 calendar:
Sep. 13 end of the Shemitah (sabbatical year)
Sep. 15 end of Jade Helms (large-scale U.S. military exercises)
Sep. 15 start of 70th UN Assembly which will include a vote on 2-state solution for Israel/Palestine
Sep. 15-28 many rumors of a comet/asteroid to hit Earth
Sep. 20-26 World Council of Churches rallies in Israel in favor of Palestinian State
Sep. 23 Biblical Day of Atonement
Sep. 23 Pope Francis to visit the White House
Sep. 24 Pope Francis to address U.S. Congress
Sep. 25 Pope Francis to address United Nations Assembly
Sep. 28 last blood moon of the tetrad (series of 4 blood-red moons all on Hebrew holy days)
More:
The French Foreign Minister Laurent Fabius speaking alongside Secretary of State John Kerry at the State Department in 2014 said "we have 500 days to avoid climate chaos." Coincidentally, the 500 days end on September 24, 2015.
This September will be 7 years from the 2008 financial collapse and 14 years from the 9/11 attacks. Some suggest there is a pattern developing.
There is definitely great expectation for a major crisis that will greatly change conditions. What will happen? Well I think the scheduled events will indeed happen. The comet/asteroid is not so certain. Will this all suddenly launch us into the last days? That remains to be seen. It is entirely possible that things will seem quite normal as we roll into October. One factor in this is that the angels are holding the winds (Revelation 7:1) and may yet continue to do so.
It all very much ties into the nation of Israel and its role (yes, it has a role) in end-time events. Unfortunately, many people have an incorrect view (in my opinion) of the position of the state of Israel. I am very highly recommending that everyone watch an important video that I am displaying as the first item in this newsletter. (And will include again at the end.)
Note that I am simply sharing items of interest. That does not imply that I agree with everything presented or with other material that may be on a source's other web pages.
---
"And ye shall hear of wars and rumours of wars ... nation shall rise against nation, and kingdom against kingdom: and there shall be famines, and pestilences, and earthquakes ..." (Matt 24:6-7)
Prophecy News - July 2015
September 2015 Calendar of Prophetic(?) Events
---
Below is an important video for you - HIGHLY recommended despite being quite long (1hr 48 min. Hint: on YouTube you can click the gear icon at the lower right and change the play speed - I found a speed of 1.25 to be quite watchable.) This video gives a very good history for and explanation of the state of Israel and its status in the Middle East. Properly understanding this issue can help you to avoid some serious deceptions.
---
EMP Threats Force NORAD Back Into Cheyenne Mountain
Wednesday, 06 May 2015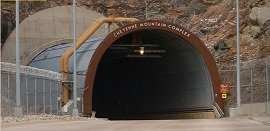 News that NORAD (North American Aerospace Defense Command) was moving back into its previous Cheyenne Mountain underground bunker in Colorado Springs (outside shown) first surfaced during a news conference by NORAD Commander Admiral William E. Gortney on April 7.
It's moving, said Gortney, "because of the very nature of the way that Cheyenne Mountain is built. It's EMP-hardened." EMP, short for an electromagnetic pulse, is a burst of electromagnetic energy produced by a nuclear explosion in the atmosphere, considered capable of widespread damage.
NORAD is also moving because of real world threats by enemies of the United States who now possess the capabilities to launch a nuclear weapon from the south where NORAD is blind.
Click here to read it all
---
Bare Supermarket Shelves In Greece Should Be A Huge Wake Up Call To Millions Of Clueless Americans
Michael Snyder, on July 5th, 2015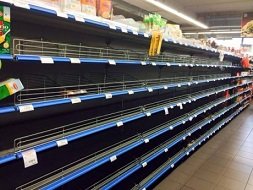 What you are watching unfold in Greece right now is eventually going to come to your own neighborhood. Someday, people living all around you will be storming the supermarkets in a desperate attempt to secure the food and supplies that they neglected to store up when they had the chance. Of course the Greeks never thought that it would happen to them either. Their civilization had endured for thousands of years, and they were a part of the most powerful economic alliance on the face of the planet. Most Greeks never imagined that they would be plunged into a multi-year economic depression that would ultimately lead to "bank holidays", long lines at ATM machines, and people diving into dumpsters in a frantic search for something to sell. And this is just the beginning of the chaos in Greece - things are going to get much, much worse for them. Hopefully, this will serve as a wake up call for millions upon millions of clueless Americans out there, because we are on the exact same path that Greece has gone down. The sad truth is that no amount of "American exceptionalism" is going to prevent us from suffering the consequences of decades of very foolish decisions. We are steamrolling toward our own version of economic collapse, and when that time arrives you don't want to be caught totally unprepared for it.
In some cities in the United States, it only takes an inch or two of snow during the winter to set off panic hoarding at local supermarkets and hardware stores.
So what is going to happen during a real crisis?
Click here to read it all
---
Major Retail Chains Shutting Down Thousands of Stores; Are You Prepared and Self-reliant?
Natural News, Ethan A. Huff, July12, 2015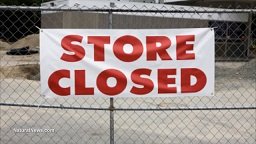 "There is chatter across the web about dozens of major retail chains that are expected to permanently shutter a large number of their store locations this year. Popular names like Abercrombie & Fitch, Barnes & Noble, Chico's, Children's Place, Coach, Fresh & Easy, Gymboree, JCPenney, Macy's, Office Depot, Pier One, Pep Boys, and many others are named as soon-to-be casualties in what some news sources are now referring to as the coming 'retail apocalypse.'
"The Economic Collapse Blog pins 2015 as a significant 'turning point for the U.S. economy, ominously warning that at least 6,000 retail store locations are expected to close this year based on company announcements. Many American consumers are already witnessing the birth pangs of this retail apocalypse as brick-and-mortar department, specialty, and even food shops close their doors for good.
"Take a look at the following list of companies that have announced upcoming store closures:"
Click here to read it all
---
When the Trucks Stop Delivering, 'The System' Will Collapse
Tess Pennington July 15th, 2015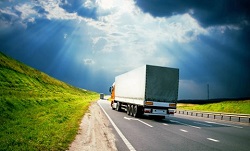 Collectively speaking, most Americans take for granted the system in place to deliver essential supplies to their area. "The system," an underlying infrastructure that keeps goods, services and commerce in America flowing creates a sense of normalcy and order. Food, water, gasoline and medications are just a few of the items restocked weekly in order for our dependent society to maintain a steady flow. What many fail to grasp is just how fragile the system is and just how quickly it can collapse.
Our transportation systems are one of the weakest links in the system. Mac Slavo explains:
In a 2012 report prepared for legislators and business leaders by the American Trucking Associations highlights just how critical our just-in-time inventory and delivery systems are, and assesses the impact on the general population in the event of an emergency or incident of national significance that disrupts the truck transportation systems which are responsible for carrying some ten billion tons of commodities and supplies across the United States each year.
A shutdown of truck operations as a result of elevated threat levels, terrorist attacks, or pandemics would, according to the report, have "a swift and devastating impact on the food, healthcare, transportation, waste removal, retail, manufacturing, and financial sectors."
So too would events such as an EMP attack or a coordinated cyber-attack that could shut down global positioning systems and the computers responsible for inventory control.
The report goes on to explain that consumer fear and panic will exacerbate shortages. News of a truck stoppage - whether on the local level, state or regional level, or nationwide - will spur ...
Click here to read it all
---
Violent Crime Is Surging In Major U.S. Cities And The Economy Is Not Even Crashing Yet
By Michael Snyder, on July 9th, 2015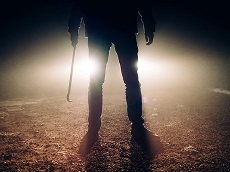 Don't let anyone tell you that crime is going down in America. All over the United States, rates of violent crime in our major cities are increasing by double digit percentages. Murders are way up, shootings are way up and rapes are way up. So what is behind this sudden spike in crime? In Baltimore, authorities are pointing to the racial tensions that were stirred up by the riots that erupted in protest to the death of Freddie Gray. But what about the rest of the country? From coast to coast, we are witnessing a dramatic increase in violent crime, and the economy is not even crashing yet. So what is going to happen when the next great economic crisis hits us, unemployment skyrockets, and people really start hurting?
When I was surveying the news today, I was very surprised to learn that the murder rate in Milwaukee, Wisconsin has more than doubled so far this year ...
Milwaukee, which had one of its lowest annual homicide totals in city history last year, has recorded 84 murders so far this year, more than double the 41 it tallied at the same point last year.
And of course Milwaukee is far from alone. All over the U.S., violent crime is jumping dramatically. Here is more from USA Today ...
Click here to read it all
---
Vatican: Pope Francis to spend 48 hours in Washington on US trip; visit White House, Congress
June 30, 2015 Associated Press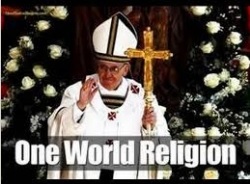 WASHINGTON - Pope Francis will spend 48 hours in Washington during a September visit, stopping at both the White House and Congress on his first trip to the United States as pope, the Vatican announced Tuesday.
Francis will arrive in Washington from Cuba the afternoon of Sept. 22, the itinerary says. The next day, he will be welcomed at the White House by President Barack Obama and the two will meet in the Oval Office. On his third day in Washington, he will address Congress, the first time a pope has done so, before leaving that afternoon for New York. He will also visit Philadelphia before returning to Rome.
"It's an exciting time for our city and for our country," Cardinal Donald Wuerl, Archbishop of Washington, said at a news conference in Washington after the Vatican announced the schedule of the Roman Catholic leader. "The Holy Father's immense popularity is something that will be reflected in his visit here.
Click here to read it all
---
Pope declares that hell is a myth and stands at odds with the concept of a loving God
Nigerian Watch June 24, 2015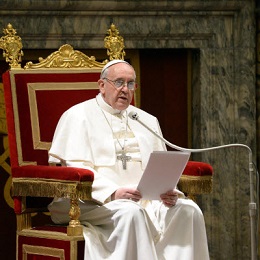 POPE Francis has started another fierce debate within the Catholic Church by stating that the concept of a burning hell where people burn eternally cannot be Christian as it goes against the concept of a loving and passionate God.
Over recent months, Pope Francis has been speaking a lot about how Christianity should be loving and caring, challenging a lot of the orthodox views held by the church establishment. Only last week, he challenged weapons manufacturers who claim they are Christians, saying that their work clashed with their faith and as such they cannot call themselves Christian.
Recently named Man of The Year by Time Magazine, Pope Francis has sparked off another debate with controversial remarks at the Third Vatican Council that just held. In what was the largest and most important Catholic gathering of priests since the Second Vatican Council in 1962, Pope Francis also challenged the concept of Adam and Eve.
---
A very powerful earthquake that would crush the Pacific Northwest is coming
Kevin Arnone, July 23, 2015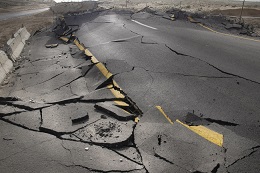 The big one, a term many Americans refer to when talking about the rumored unleashing of the San Andreas fault line in California. San Andreas, which is one of the most studied and best known fault lines in the world, actually may not produce the strongest earthquake after all. Do you remember the magnitude 9.0 Tohoku earthquake and subsequent tsunami a few years ago that killed more than 18,000 people in northeast Japan? This event also triggered the meltdown at the Fukushima power plant. The powerful quake caused over 220 billion dollars in damage. Well scientists say the earthquake that is expected to happen anytime now, will be even more powerful than this one.
Every fault line has a limit to its potency, which is determined by its length and width. This determines how far it can slip at any given moment. The popular San Andreas fault has a limit that is weaker than most think. It will not exceed an 8.2 magnitude, still a very powerful earthquake, but, because the Richter scale is logarithmic, it's only 6% as strong as the 9.0 Japan earthquake back in 2011.
To the north of the San Andreas lies another fault line which is known as the Cascadia subduction zone. It runs for over seven hundred miles off the coast of the Pacific Northwest. From northern California, Oregon, Washington, and ending around Vancouver Island, Canada.
This is the "big one" scientists say.
---
And here is another report (video) about the same earthquake danger.
---
U.S. Has Established a State Religion: What Now for Christians?
Fay Voshell, July 12, 2015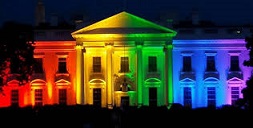 The rainbow colors lighting up the White House immediately after the Supreme Court's decision to legalize gay marriage seem to indicate loyalty to a new flag of faith that signifies supremacy over the traditional stars and stripes of the American flag -- or any other flag, including the Christian banner.
The acts of our president and the decision of the Supreme Court are strong indications the current administration and SCOTUS are disregarding entirely the First Amendment and are setting up a state religion based on sexual identity politics. Their actions endorse a cult characterized by an extraordinarily reductionist view of the human being, who is now to be defined only in terms of sexual inclination and practice. Absolute sexual "freedom" now heads up a new Bill of Rights.
Now the federal government will proceed to do everything possible to promulgate the new faith.
Some may protest, saying the Left's promulgation of the LGBT movement as well as the federal government's endorsement of the special interest group has been and still is about civil rights.
Not so.
The extremists of the LGBT movement display all the characteristics of a cult-like religion, including opposing critical thinking, severely penalizing any opposition, demanding complete and unwavering acceptance of its doctrines, putting loyalty to the cult above family and any other institution, including the Church, disallowing any member the right to change one's mind and leave or seek change without dire consequences, as well as essentially demanding complete capitulation of conscience of doubtful converts.
Just as importantly, the LGBT movement deals with ultimate questions belonging to theology.
Click here to read it all
---
Below is an important video for you - HIGHLY recommended despite being quite long (1hr 48 min. Hint: on YouTube you can click the gear icon at the lower right and change the play speed - I found a speed of 1.25 to be quite watchable.) This video gives a very good history for and explanation of the state of Israel and its status in the Middle East. Properly understanding this issue can help you to avoid some serious deceptions.
---
Remember when Jesus was asked by His disciples about signs of the last days the very first thing He said in response was "Take heed that no man deceive you." (Matthew 24:4; Mark 13:5; Luke 21:8). Satan has engineered deceptions so that, if possible, even the elect would be decieved. We need to be aware of and on guard for the deceptions that abound.
---
Lesson for the day: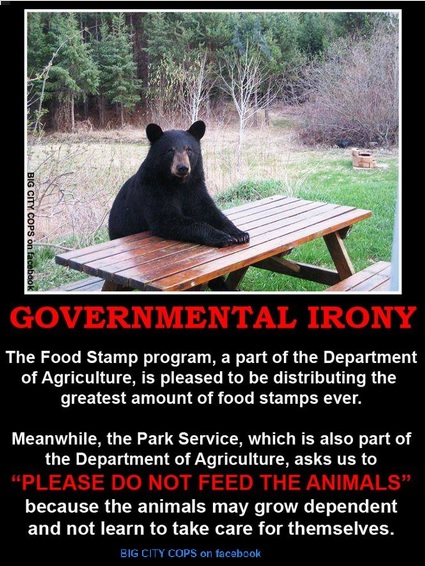 Thus ends today's lesson in irony.
"And when these things begin to come to pass, then look up, and lift up your heads; for your redemption draweth nigh." (Luke 21:28)
---
If prophecy of the end of the world is of interest to you and you would like to receive this monthly newsletter containing articles of interest and relevance to prophetic events, please respond using the form below: