Mideast Peace Plan?
Introduction
The Mideast peace plan seems to be going nowhere except towards war. With an Israeli election on April 7 (2019) there is potential for instability in Israeli politics with so many minority parties that often have to be involved to form a majority government. Israel's enemies still have the desire to wipe Israel off the map.
At the same time, there are moves towards a one-world religion with even prominent Islamic leaders being involved. In the U.S. there is a new Attorney General who wants Catholic law to be enforced in America. One can see the likelihood of a Sunday law coming to the U.S. in the foreseeable future in connection with lessening pressure on the environment.
Speaking of the environment, even if a Mideast peace plan was successful, we are headed for disaster with the frequency of disasters increasing and the increased rate of extinction - even of insects. In many ways, our planet seems to be headed towards a crisis point.
Note that I am simply sharing items of interest for your information. That does not imply that I agree with everything presented here or with other material that may be on a source's other web pages.
---
"And ye shall hear of wars and rumours of wars ... nation shall rise against nation, and kingdom against kingdom: and there shall be famines, and pestilences, and earthquakes ..." (Matt 24:6-7)
Prophecy News - January - March 2019
Mideast Peace Plan?
---
US to present Mideast peace plan after Israeli vote,
Jared Kushner says
Trump's senior adviser previews move at Warsaw conference.
David M. Herszenhorn, Feb. 14, 2019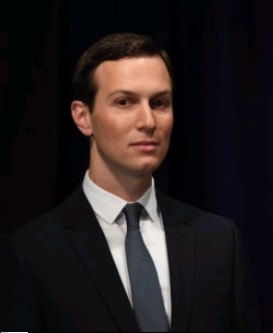 Senior Advisor to the President of the United States
Jared Kushner | Saul Loeb/AFP via Getty Images
WARSAW - The United States will put forward a Middle East peace plan after an Israeli general election on April 9, Jared Kushner, President Donald Trump's son-in-law and senior adviser, told officials at a Middle East conference on Thursday.
Ministers who took part in a closed-door session with Kushner at the conference in Warsaw said he told them that Israelis and Palestinians would each have to compromise.
A number of nations chose to boycott the U.S.-sponsored conference, including Russia, Lebanon and the Palestinian Authority, raising serious questions about whether the Trump administration will have the credibility to gain any momentum for a peace proposal.
Trump has also made a number of divisive moves in the Middle East, including announcing the relocation of the U.S. Embassy in Israel to Jerusalem from Tel Aviv.
Russian President Vladimir Putin on Thursday held a rival summit in Sochi with the leaders of Turkey and Iran.
Click here to read it all
---
Ahead of peace meeting in Warsaw,
Netanyahu threatens war with Iran
Bibi tweets that countries are 'sitting down together with Israel in order to advance the common interest of war with Iran.'
David M. Herszenhorn, Feb. 14, 2019
Benjamin Netanyahu shows a visual aid while addressing the United Nations General Assembly | Photo by John Moore via Getty Images
WARSAW - A barrage of Twitter-fire quickly torched any notion of a Middle East peace conference - along with any illusions the meeting in Warsaw was not designed to focus on Iran.
As officials from dozens of nations gathered for the U.S.-sponsored event in the Polish capital Wednesday, Israeli Prime Minister Benjamin Netanyahu posted a tweet threatening war with Iran.
Proclaiming the historic importance of the event, the Israeli prime minister's official account tweeted: "This is an open meeting with representatives of leading Arab countries, that are sitting down together with Israel in order to advance the common interest of war with Iran."
Oops.
The tweet was quickly deleted and replaced with a new one that used slightly softer language about "the common interest of combating Iran."
Click here to read it all
---
World War 3 Coming? Israel Is On The Brink Of War With Hamas, Hezbollah, Syria And Iran All At The Same Time
Michael Snyder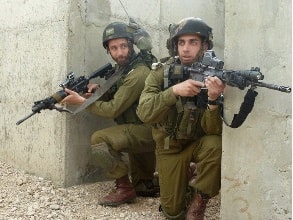 On Thursday, rockets were fired at Tel Aviv for the first time since 2014, and Israel responded by hammering Hamas with airstrikes. This latest exchange has brought Israel closer to another war with Hamas than ever. But as you will see below, Israel is also on the brink of war with Hezbollah, Syria and Iran. And on top of everything else, the most pivotal election in Israel in many years is on April 9th. If more rockets are fired at Tel Aviv, Prime Minister Benjamin Netanyahu cannot afford to look weak because that could cost him a lot of votes in this very tight election. But he must walk a very fine line, because a military response that is seen as too harsh could potentially spark a major regional conflict.
Everyone knows that Israel is simply not going to tolerate rockets being fired at Tel Aviv, and so it was quite a shock to learn what had happened on Thursday. The following comes from the Jerusalem Post ...
The Israeli military confirmed that two rockets were fired towards central Israel on Thursday evening, with at least two loud explosions heard in the Gush Dan region.
Click here to read it all
---
Iran Holds Massive Drone Drills Called "Way To Jerusalem" In Persian Gulf
Tyler Durden, mar. 14, 2019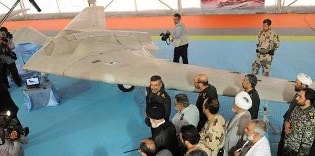 Iran in 2014 claimed to have replicated the CIA's RQ-170 Sentinel
drone and has now tested it.
Iran unveiled that it launched a massive drone exercise to showcase its military and technological prowess on Thursday. Given that it involves some 50 Iranian-made drones and is officially named "Way to Jerusalem" exercises (or "Towards al-Quds 1"), it has been met with alarm in Israel especially considering many were armed drones operating along key choke points in the Persian Gulf.
The Islamic Revolutionary Guard Corps (IRGC) described the military drills as Iran's largest exercise of its kind to date, and occurred mostly near the strategic Strait of Hormuz. State-run Fars and Tasnim news agencies described the operation as including, "for the first time, 50 Iranian drones on the RQ-170 [US Sentinel] model operated with a number of assault and combat drones."
According to Iranian defense officials, including IRGC Ground Force commander Maj.-Gen. Golam Ali Rashid, who helped command the operation, the drone "offensive operation" saw UAVs operate simultaneously at distances of more than 1,000 km away from each other (about 620 miles) and struck remote targets with "high precision."
Gen. Rashid told state sources that contrary to the western perception that the Iranian Republic is failing in technological advancement, instead "today we are witnessing the strongest maneuvers of the IRGC's Aerospace Forces." He bragged that enemies would be "humiliated and feel shame," according to state media.
Click here to read it all
---
The Pope And Islam's Most Important Imam Just Signed A Covenant That Pushes Us Much Closer To A One World Religion
Michael Snyder, Feb. 6, 2019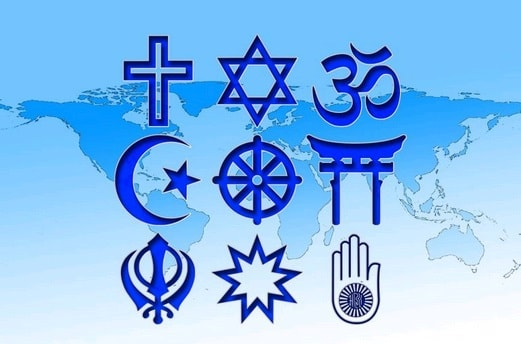 A historic interfaith covenant was signed in the Middle East on Monday, and the mainstream media in the United States has been almost entirely silent about it. Sheikh Ahmed al-Tayeb is considered to be the most important imam in Sunni Islam, and he arrived at the signing ceremony in Abu Dhabi with Pope Francis "hand-in-hand in a symbol of interfaith brotherhood". But this wasn't just a ceremony for Catholics and Muslims. According to a British news source, the signing of this covenant was done "in front of a global audience of religious leaders from Christianity, Islam, Judaism and other faiths" ...
According to the official Vatican website, a tremendous amount of preparation went in to the drafting of this document, and it encourages believers from all religions "to shake hands, embrace one another, kiss one another, and even pray" with one another ...
We know that the elite want a one world religion, but to see the most important clerics from both Catholicism and Islam make such a dramatic public push for it is absolutely stunning.
Click here to read it all
---
Trump's New Attorney General Nominee Wants to Enforce Catholic Law in America
Prophecy in the News, Jan. 13, 2019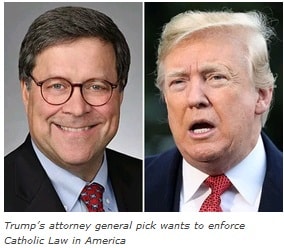 It is amazing how events are so rapidly unfolding before our eyes, it seems we could only write as fast as the information is happening, and as quickly as the Bible is fulfilling before our eyes. Month before last we talked about Evangelicals and how they are talking about Trump giving them their power back, taking the muzzle off. And all of this is just a fulfillment of the final prophecies in the book of Revelation chapter 13 leading us to the most awaited issue to come in this world. The Time of Trouble and the coming mark of the beast enforcement.
William Barr was nominated this month to be the Attorney General, that is the principal legal officer who represents a country or a state in legal proceedings and gives legal advice to the government. Or the head of the US Department of Justice.
And just what is justice to William Barr? Well, he is a Catholic who wants God's law to be enforced in America. Furthermore, in order to do that those who are extremist secularists must be stopped.
Click here to read it all
---
Trump Signs Executive Order On EMP: National Resilience to Electromagnetic Pulses
Dahboo77, Mar. 27,2019
By the authority vested in me as President by the Constitution and the laws of the United States of America, it is hereby ordered as follows: Section 1. Purpose. An electromagnetic pulse (EMP) has the potential to disrupt, degrade, and damage technology and critical infrastructure systems. Human-made or naturally occurring EMPs can affect large geographic areas, disrupting elements critical to the Nation's security and economic prosperity, and could adversely affect global commerce and stability. The Federal Government must foster sustainable, efficient, and cost-effective approaches to improving the Nation's resilience to the effects of EMPs.
Watch this short (4-min) video here:
---
20,000 Satellites for 5G to be Launched Sending Focused Beams of Intense Microwave Radiation Over Entire Earth
John P. Thomas, Health Impact news
Public attention about 5G has been focused on the plans of telecom companies to install millions of small cell towers on electric utility poles, on public buildings and schools, on bus stop shelters, in public parks, and anywhere they want in national parks and on federally owned land.
In local urban communities there would be a cell tower approximately every 500 feet along every street.
As bad as these small cell towers might seem from the standpoint of constant exposure to radio frequency (RF) radiation in close proximity to the source, perhaps an even more alarming prospect will be the beaming of millimeter length microwaves at the earth from thousands of new communication satellites.
The FCC gave approval to SpaceX on March 29, 2018, to launch 4,425 satellites into low orbit around the Earth.
The total number of satellites that is expected to be put into low and high orbit by several companies will be 20,000 satellites.
Click here to read it all - much more about the impact coming soon.
---
This Dangerous Experiment Upon The Human Race Could Lead To A Global Catastrophe: 'Death From Above' To Unleash The Worldwide 'Microwaving' Of Our Planet
Stefan Stanford, Feb. 8, 2019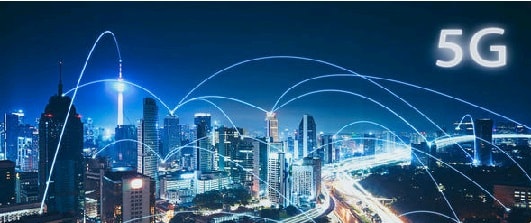 In this new story over at RT they report on a warning issued by radiation expert Arthur Robert Firstenberg who has written the books "Microwaving Our Planet: The Environmental Impace Of The Wireless Revolution" and "The Invisible Rainbow: A History Of Electricity And Life" and who is now petitioning the World Health Organization, the UN and the EU to "urgently halt the development of 5G."
While the petition has over 40,000 signatures at the time of this story writing, Firstenberg warns in his latest appeal that "a global catastrophe" will be the result of the rollout of 5G across the planet, warning the super fast broadband will cause cancer in human beings and wildlife while also increasing the symptoms of people already suffering from electromagnetic hypersensitivity.
Interestingly, Firstenberg also calls the rollout of 5G a "massive health experiment" with human beings and animals across the world unwilling guinea pigs in a global laboratory with no potentially good results to arise from it. From the RT story.:
"The deployment of 5G constitutes an experiment on humanity and the environment that is defined as a crime under international law," the petition states. The US rollout of the new network has already begun in cities like Houston, Indianapolis, Los Angeles, and Sacramento.
"This could become a global catastrophe ...
Click here to read it all
---
Is It Beginning? 10 Significant Earthquakes Rock The California Coastline As Mount St. Helens Rumbles Back To Life
Michael Snyder, Feb. 4, 2019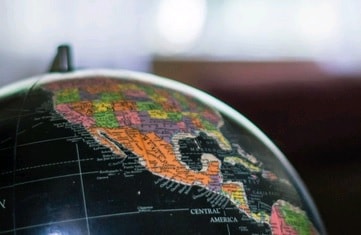 Scientists tell us that someday the "Big One" will strike California and large portions of the coastline will plunge into the ocean "almost instantly". Could it be possible that we are a lot closer to that day than many had anticipated? Over the past several days, there has been a lot of shaking along the North American portion of the Ring of Fire. In particular, during a 24 hour period over the weekend one area of the California coastline was hit by 10 earthquakes of at least magnitude 3.0, and this created such a stir that it made the front page of the Drudge Report.
Meanwhile, scientists are alarmed by the drama that continues to unfold at Mount St. Helens.
Most Americans think that it no longer poses an imminent threat, but the truth is that the area around the volcano has been very active in recent years ...
Since 1980, the area around the volcano has experienced tens of thousands of small earthquakes and numerous minor eruptions.
Most notably, as of 2004, the volcano has been continuously erupting lava, which has created a large dome that is still growing. Scientists tell us that the dome is "now taller than the Empire State building" and that it continues to grow about five meters a day ...
Click here to read it all
---
Catastrophic Flooding In The Midwest Could Last "For Months", And That Is Going To Mean A Dramatic Drop In U.S. Food Production
Michael Snyder, Mar. 20, 2019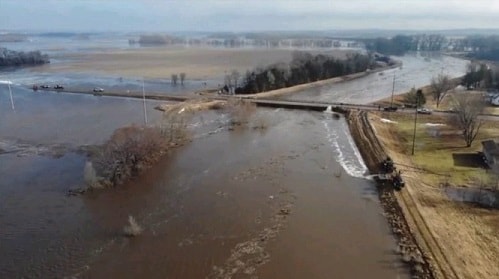 The worst flooding disaster in the history of the Midwest is just getting started, and as this crisis unfolds we are all going to be feeling the pain. The "bomb cyclone" that recently brought hurricane-force winds and blizzard conditions to the middle of the nation was the spark that set off this catastrophic flooding, and now all of the snow from one of the snowiest winters in decades is going to be feeding into rivers that have already shattered all-time flood records. As you will see below, most of the Great Plains and Upper Midwest is currently covered by more than 10 inches of snow, and all of that water has to go somewhere. As all of that snow melts, we are going to witness an agricultural disaster that is far beyond anything that we have ever seen before in modern American history.
If you think that I am exaggerating even a little bit, please read this article all the way to the end.
Click here to read it all
---
Yellowstone Supervolcano Eruption Fears SPIKE As Geysers Become More Active
Marc Slavo, Feb. 21, 2019
Some of Yellowstone's geysers have been more active lately reigniting fears that the massive supervolcano will erupt. The sudden bursts of steaming hot water highlight the dramatic nature of Yellowstone while reminding us we are all at the caldera's mercy.
While average people seemed concerned, geologists seemed excited and thrilled when Yellowstone's steamboat geyser began erupting again in 2018. It has been erupting as often as once a week since last March, according to National Geographic, and scientists continue to say the volatile activity is not a sign of an imminent eruption. The Yellowstone Volcano Observatory reported that Steamboat has now set a record by erupting a whopping 32 times in 2018, a personal best for the geyser for a single calendar year. It's the world's tallest active geyser, and at the best of times, it can shoot hot water 300 feet into the air. However, it isn't just the Steamboat Geyser that has been concerning people.
Ear Spring Geyser, for example, has been almost since 1957, but it erupted spectacularly a few months back and sprayed human garbage from the 1930s all over the national park. But scientists insist this doesn't mean an eruption is pending. "It's a good lesson in how geysers actually work," said Michael Poland, the scientist-in-charge at Yellowstone Volcano Observatory. "As soon as you start to recognize a pattern [in a geyser's eruption], it changes."
"As [far as] geysers go, Steamboat is sort of typical in terms of having these sporadic, unpredictable eruptions," Poland notes. "But because it's this really tall geyser and it has this name recognition, it makes it that much more interesting." But again, it's not just Steamboat Geyser that has people concerned. "But back in 2007 to 2008, Giant [geyser] went bananas," Poland says. "It erupted many, many more times than it had in the past year-and Steamboat didn't do anything of the sort."
Poland says that because there have been no underlying changes to the heat source which propels geysers, not have there been any geological changes, we should not be concerned about Yellowstone erupting in a cataclysmic event. But Poland is either wrong on one front, or he's being intentionally misleading. There has been a major geological change that could literally affect the entire globe, one which he conveniently left out for unknown reasons:
Click here to read it all
---
Plummeting insect numbers 'threaten collapse of nature'
Exclusive: Insects could vanish within a century at current rate of decline, says global review
The Guardian, Damian Carrington, Feb. 10, 2019
The rate of insect extinction is eight times faster than that of mammals, birds and reptiles. Photograph: Courtesy of Entomologisher Verein Krefeld
The world's insects are hurtling down the path to extinction, threatening a "catastrophic collapse of nature's ecosystems", according to the first global scientific review.
More than 40% of insect species are declining and a third are endangered, the analysis found. The rate of extinction is eight times faster than that of mammals, birds and reptiles. The total mass of insects is falling by a precipitous 2.5% a year, according to the best data available, suggesting they could vanish within a century.
The planet is at the start of a sixth mass extinction in its history, with huge losses already reported in larger animals that are easier to study. But insects are by far the most varied and abundant animals, outweighing humanity by 17 times. They are "essential" for the proper functioning of all ecosystems, the researchers say, as food for other creatures, pollinators and recyclers of nutrients.
Insect population collapses have recently been reported in Germany and Puerto Rico, but the review strongly indicates the crisis is global. The researchers set out their conclusions in unusually forceful terms for a peer-reviewed scientific paper: "The [insect] trends confirm that the sixth major extinction event is profoundly impacting [on] life forms on our planet.
"Unless we change our ways of producing food, insects as a whole will go down the path of extinction in a few decades," they write. "The repercussions this will have for the planet's ecosystems are catastrophic to say the least."
Click here to read it all
---
The Trumpets of Revelation
Destruction from God or Messages of Warning?
Ray Foucher, www.characterofGod.org
Revelation 8 has seven trumpets that read like cataclysmic, earth-shaking events:
Hail and fire and blood cast on the earth
One third of trees and grass burned up
One third of sea life died
One third of ships destroyed
A "star" ("comet") poisons the water
The sun and the moon are even affected
And that is only the first three trumpets. It doesn't get any better after that. But consider that trumpets, in scripture, represent messages, especially messages of warning. The seven trumpets that are sounded starting in Revelation chapter 8 could represent messages of warning or instruction or something very important to the inhabitants of planet Earth. We are not told the contents of those messages but no doubt they are meant to be heard and heeded.
Revelation 8: Seven Trumpets - the Pattern
The pattern is established in the first trumpet:
"The first angel sounded (the message was given by an angel or perhaps by people represented by an angel; the Greek "aggelos" means messenger),
and there followed (this shows a sequence - what follows comes after the trumpet message is sounded)
"... hail and fire mingled with blood, and they were cast upon the earth: and the third part of trees was burnt up, and all green grass was burnt up." (Rev 8:7)
It is important to note that the angels are given trumpets (Rev 8:2). It says nothing about them being given anything like hail, fire, mountains and stars. So, after each message is given, there is a destructive event - something that surely would (and is probably intended to) turn the attention away from what God wants people to hear and understand. We should not automatically attribute those destructive events to God or His angels. The Bible does NOT say the destruction comes from God. The Bible is clear that Satan is the destroyer, not God. It is quite possible that messages are given by holy angels and are followed, in each case, by destruction from evil angels.
Click here to read it all
---
Please note: While the items reported here may be somewhat scary they are not presented with the intent to scare anyone or contribute to a spirit of fear. We are told to watch and know when our Savior's coming is near. While it doesn't hurt to think of preparation it is most important to know and have a relationship with God. I would like to remind readers again of my other website www.characterofgod.org where there is lots of information about God's character. It has been much maligned and misunderstood. Our real hope is in knowing what God is really like and that mostly through the life of His Son Who came to reveal His Father to us.
---
Summary
Things could change very rapidly in our world and it may happen in response to some trigger event. There are so many factors that are near a crisis point - the economy, nature, shaky international relations, food production, the refugee crisis, possible disease outbreaks, the terrorist threat and on and on.
The last article in this newsletter, the one on the seven trumpets of Revelation makes the point that Satan is the destroyer and is out to steal our salvation. He can best do this by including distraction from the truth in his methods. I think it will become evident that he is all about distraction and the surprise element. So don't be surprised if conditions on earth do change very suddenly - "as in the days of Noah."
We need to be prepared but especially in terms of our relationship with God who is our provider and protector. I would urge readers to read the last article above (which I wrote) and follow the link for the full study and further information on my other website.
"And when these things begin to come to pass, then look up, and lift up your heads; for your redemption draweth nigh." (Luke 21:28)
---
LATE ADDITION
Border crisis hits unprecedented, 'staggering' territory as Border Patrol forced to release families
If prophecy of the end of the world is of interest to you and you would like to receive this monthly newsletter containing articles of interest and relevance to prophetic events, please respond using the form below: