Sign of End Times 2017
Introduction
Signs of the end times have been steadily increasing and at a faster rate. This year, 2017, could well be a critical year. As mentioned in tehlast newsletter , I have scaled back to quarterly rather than monthly newsletters. I am also being more selective in which stories I include. Definitely, the Middle East is and will continue to be the focus but not in the way that most people seem to expect.

Note that I am simply sharing items of interest for your information. That does not imply that I agree with everything presented here or with other material that may be on a source's other web pages.
---
"And ye shall hear of wars and rumours of wars ... nation shall rise against nation, and kingdom against kingdom: and there shall be famines, and pestilences, and earthquakes ..." (Matt 24:6-7)
Prophecy News - First Quarter 2017
Signs of End Times
---
The Environment
The health of the environment and our health continues to be threatened by the events of six years ago at Fukushima, Japan:
The media can no longer hide the truth about Fukushima; the entire world is in danger
Stefan Stanford, Feb. 17, 2017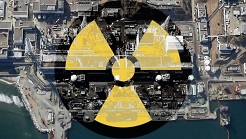 We've long believed that 'reality' has a way of 'awakening' everybody and the stories recently coming across the wire over at ENENews have been mind-numbing the last few weeks to say the least. You can hear the Fox News report on Fukushima in the 1st video below while in the 2nd video, Mike Adams over at Natural News gives us a new update on the 'Fukushima radiation apocalypse' that has been steadily spewing poisons into our atmosphere for almost 6 years now with hardly a peep from the MSM.
In the most recent stories from ENENews, on February 5th they reported the heartbreaking news that a record high number of whale deaths had recently been reported surrounding the Hawaiian Islands with the sick and starving animals allegedly a 'mystery' to experts. Reporting that rotting carcasses were scattered throughout the islands, how can so-called experts NOT know that Fukushima poisons flowing into our oceans for years are most likely to blame?
Click here to read it all
---
Paul wrote about the state of the earth nearly 2,000 years ago:
"For we know that the whole creation groaneth and travaileth in pain together until now." (Rom 8:22)
What must the earth be feeling like now?
---
The Refugee Crisis
Turkey Threatens Europeans: You "Will Not Walk Safely In The Streets" If Current Attitude Persists
Tyler Durden, Mar. 22, 2017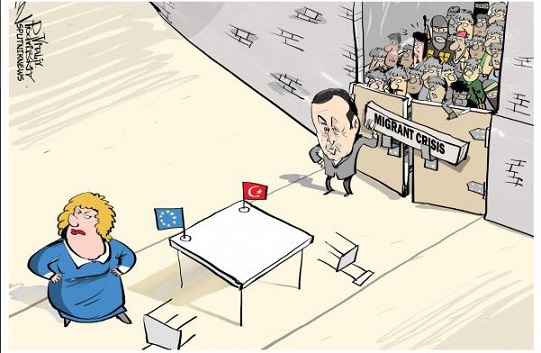 Having already told Europe "we'll blow your mind" with a threat to unleash 15,000 immigrants per month,Turkish President Tayyip Erdogan escalated his rhetoric this morning warning Europeans across the world would not be able to walk safely on the streets if they kept up their current attitude.
Tensions have accelerated since Turkey became embroiled in a row with Germany and the Netherlands over the barring of campaign appearances by Turkish officials seeking to drum up support for an April referendum on boosting Erdogan's powers. Today's comments are the most aggressive yet...(via Reuters)
"If Europe continues this way, no European in any part of the world can walk safely on the streets. We, as Turkey, call on Europe to respect human rights and democracy," Erdogan said at event for local journalists in Ankara.
As we noted previously, should Turkey execute on its threat, it is likely that the anti-immigrant, populist wave that has swept Europe in 2015 and 2016, and which has subsided modestly in the subsequent period, will find a second, and very dangerous to the European establishment, wind.
Click here to read it all
---
Famine
The Global Famine Begins: UN Announces That The Worst Food Crisis Since World War II Is Happening Right Now
Michael Snyder, Mar. 19, 2017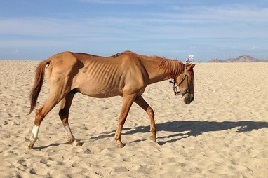 We always knew that this would start happening. Earlier this month, I wrote about the severe economic problems that are plaguing South America, but up to this point I have neglected to discuss the horrific famines that are breaking out all over Africa. Right now there is a desperate need for food in South Sudan, Somalia, northeast Nigeria, Eritrea and Kenya. And Yemen, even though it is not technically part of Africa, is being affected by many of the same factors that are crippling nations all over eastern Africa. The United Nations says that more than 20 million people could die from starvation and disease if nothing is done. When I write about economic collapse, this is the kind of thing that I am talking about, and we are starting to see alarming conditions spread across the globe. Many believe that we could never possibly face this kind of food crisis in the western world, but unfortunately wishful thinking will only get you so far.
The United Nations was formed in 1945, and the UN has just announced that what we are facing this year is "the largest humanitarian crisis since the creation of the UN". The following comes from a CNN article entitled "20 million at risk of starvation in world's largest crisis since 1945, UN says" ...
"We stand at a critical point in history. Already at the beginning of the year we are facing the largest humanitarian crisis since the creation of the UN," UN humanitarian chief Stephen O'Brien said Friday.
"Now, more than 20 million people across four countries face starvation and famine. Without collective and coordinated global efforts, people will simply starve to death. Many more will suffer and die from disease."
It would be hard to overstate the level of human suffering that we are witnessing in many parts of Africa at this moment. In Somalia, the UN estimates that more than 6 million people are in desperate need of food aid ...
Click here to read it all
---
The Separation of Church and State
Donald Trump Vows to 'Totally Destroy' Johnson Amendment That Walls Off Church and State
Gideon Resnick, Asawin Suebsaeng, Feb. 2, 2017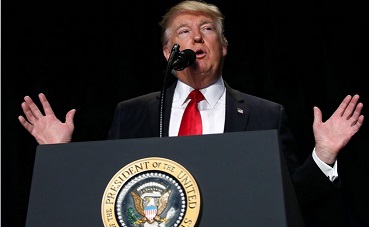 Part of his address about freedom of religion in the United States actually got prescriptive in terms of policy. Specifically, Trump asserted that he would "get rid of" the Johnson Amendment, which precludes churches from funding political parties.
"Our republic was formed on the basis that freedom is not a gift from government but that freedom is a gift from God," Trump said.
"Among those freedoms is the right to worship according to our own beliefs. That is why I will get rid of and totally destroy the Johnson Amendment and let our representatives of faith speak freely and without fear of retribution. Freedom of religion is a sacred right but it's also a right under threat all around us and the world is under serious, serious threat in so many different ways."
Click here to read it all
---
Ray's note: The separation of church and state is an important element of the United States Constitution and important for other societies. The greatest danger when that separation is not maintained is that the dominant church may utilize the power of the state to pressure citizens to follow its beliefs over others.
---
Wars and Rumors of War - Korea
Trump's First War? 'All Options Are On The Table' As The U.S. And North Korea Prepare For The Second Korean War
Michael Snyder, Mar. 17, 2017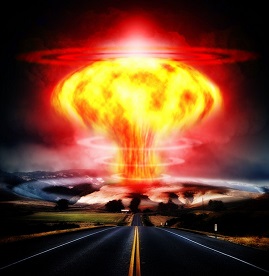 This may be the closest that we have been to war with North Korea since the original Korean War ended in 1953. The North Koreans are feverishly working to develop intercontinental ballistic missiles that could strike the U.S. mainland, and meanwhile Donald Trump has not moved from his position that North Korea will simply not be allowed to have ICBMs. If North Korea does not blink, it means that we are literally counting down the days until we go to war. Unfortunately, North Korean leaders appear to literally be insane and they have shown absolutely no signs of backing off. In 2016, North Korea tested two nuclear bombs and test-fired 24 missiles, and so far this year they have test-fired five ballistic missiles into the Sea of Japan.
During a joint press conference with the South Korean Foreign Minister on Friday, U.S. Secretary of State Rex Tillerson boldly declared that "all options are on the table" when it comes to North Korea ...
US military action against North Korea is an "option on the table," Secretary of State Rex Tillerson has stated, adding that Washington's "strategic patience" with the isolated country has ended.
"Let me be very clear. The policy of strategic patience has ended. We are exploring a new range of diplomatic, security and economic measures. All options are on the table," Tillerson told reporters during a joint news conference with South Korean Foreign Minister Yun Byung-se on Friday.
In addition, Tillerson specifically declined to rule out a preemptive strike against the regime.
Click here to read it all
---
Wars and Rumors of War - Iran
Old U.S. enemy threatens 'war' if Trump moves embassy
Plans formation of 'special division to liberate Jerusalem'
Art Moore, Jan. 24, 2017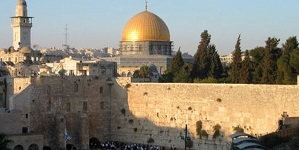 A major nemesis during the Iraq War is warning that if the U.S. moves its embassy in Israel from Tel Aviv to Jerusalem, as President Trump has vowed, it will be regarded as a declaration of war against Islam.

Iraqi cleric Moqtada al-Sadr, who led a militia against U.S.-led coalition forces in Iraq, called for the "formation of a special division to liberate Jerusalem were the decision to be implemented."

Although Congress passed a law two decades ago directing that the embassy be moved to Jerusalem, every president has signed a waiver every six months, citing national security concerns. The U.S. largely has fallen in line with United Nations policy, which does not recognize Israel's annexation of east Jerusalem after the city's capture in the Arab-initiated Six Day War.

...

While Trump promised during his presidential campaign that moving the embassy would happen "very quickly" if he were elected, White House press secretary Sean Spicer said Monday that no decision had been made.

Click here to read it all
---
2017 Interesting that this year, 2017 is an anniversary year:
1517 - 2017 500 years since Martin Luther nailed his 95 theses to the door of the church in Wittenberg, Germany
1917 - 2017 100 years since the Balfour Declaration set in motion the events to establish the nation of Israel
1947 - 2017 70 years since the United Nations motion which established and recognized the state of Israel
1967 - 2017 40 years since the 1967 6-day war in which Israel extended its borders
---
Israel
Israeli Minister: The Bible - not Google - gives Israel moral right to land
Tovah Lazaroff, Mar. 28, 2017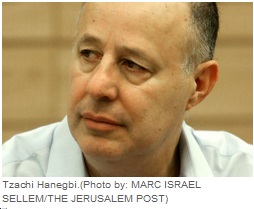 Israel's moral claim to land comes from the Bible, not Google, Communications Minister Tzachi Hanegbi said in Washington on Tuesday at an event held in support of placing West Bank settlements within final borders of the Jewish state.
"Defense is important and security is important, but the most important thing is the moral claim of Israel. We are committed to go forward with living in our ancient land, land that was given us not by Google and Wikipedia, but by the Bible," he said.
The event Hanegbi spoke at was hosted by the Council of Jewish Communities of Judea and Samaria to mark the upcoming 50th anniversary of the Six Day War, titled "Celebrate 50 Years of Rejuvenation in Judea and Samaria." It was purposely held near the American Israel Public Affairs Committee's annual policy conference to attract those in attendance there.
This was the first time the council held an event in Washington concurrent with the AIPAC conference to specifically target those attendees, as part of its growing focus on soliciting support abroad for the settlements, both in the United States and the European Union.
Click here to read it all
---
Ezekiel's Temple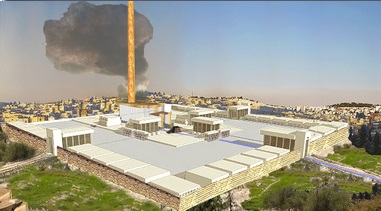 There is talk among many Christian groups that are supporters of Israel and among Messianic groups of the importance and role of the nation of Israel in regard to Bible prophecy. There are many who believe God is bound to still treat them as His people in spite of their apostasy. I am just starting to look into this more but am finding some who I believe have this sorted out. Ken Schortgen is one who has.
Watch his video (47 min) The Israel Deception here.
This is very important to correctly understand. Much of the misunderstanding comes from the fact that the book of Ezekiel, in scripture, is not in the original order according to the dates given by Ezekiel himself. For each of his visions he gives the date and reading it in the order given gives a clearer picture of the truth about Israel.
---
Gender Wars
I haven't said much about gender identity issues in this newsletter but I did see this recently:
"I was once trapped in a woman's body - then I was born."
Now there is some straightforward logic.
---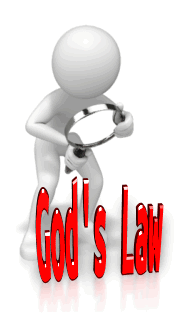 Important Video on God's Law
God and Free Will
This scenario helps to illustrate an issue with our God-given free will:
If I were to threaten to kill you that would have to sound something like: "If you do ______, I will kill you." If I was to warn you of danger of death from another source that would sound like "If you do _______, you could die."
The difference is that a threat is of danger from the one giving it while a warning is of danger from a source other than the one giving it. We see a threat as coming from an enemy while a warning comes from a friend.
The question is, in the Garden of Eden, did God threaten or warn Adam and Eve concerning them eating from the tree?
If He was threatening them (effectively saying "eat from the tree and I will kill you") what would that have done for their attitude towards Him? Surely, you have learned that true love cannot be forced.
Force or threats of force and free will are not compatible. Thinking people have a problem with the idea that God gives free will but threatens death if we don't follow His will and plan.
Whatever wording and reasoning most Christians might use to say that, in the end, at the final judgment, God is doing the best, the most loving thing, by killing the lost there is no getting around that He is personally killing them.
But is there another way to understand this? A way which makes God a friend, not threatening us into obedience but warning us of the natural results of disobedience and trying to protect us from that?
Our understanding of how God's law functions is fundamental to understanding so much of spiritual truth. I am working on a new video to explain the two ways God's law is understood. One is the way it is most commonly understood. The other involves a paradigm shift in thinking but, when understood, makes much more sense and is in accord with a God of love. We need to take a closer look at God's law to understand it correctly. The video will make it very clear.
Register for newsletters from www.characterofGod.org (upper right of any page) to get notice of that.
---
"And when these things begin to come to pass, then look up, and lift up your heads; for your redemption draweth nigh." (Luke 21:28)
---
If prophecy of the end of the world is of interest to you and you would like to receive this monthly newsletter containing articles of interest and relevance to prophetic events, please respond using the form below: