Israel Attack on Iran
When Will it Happen?
Israel attack on Iran. There has been a lot more talk of this in even the mainstream news lately. This could happen anytime. The talk is that there is only a short window of time before Iran has nuclear weapons and then it would become much more dangerous to attack. More dangerous because of the resulting spread of radiation as well as the possibility of nuclear retaliation. Again, my emphasis on this is so strong because it is so clear in Daniel Chapter 8 that this war is coming. When it does, everything around us will suddenly change.
Note that I am simply sharing items of interest. That does not imply that I agree with everything presented.
---
"And ye shall hear of wars and rumours of wars ... nation shall rise against nation, and kingdom against kingdom: and there shall be famines, and pestilences, and earthquakes ..." (Matt 24:6-7)
Prophecy News - 2011 October
Israel Attack on Iran
An Israeli Attack on Iran's Nuclear Plant Will Be Costly
By: Crispin Black / The First Post.com / September 28, 2011
"IF IT'S TRUE that Iran is just six months away from producing a nuclear weapon with enriched uranium from its IR-2 centrifuges, then we may just be weeks away from an Israeli attack on Iranian nuclear installations.
"According to what looks like a deliberate leak from the US government, President Obama agreed in 2009 to the delivery of fifty-five GBU-28 (Guided Bomb Unit) bunker-busting bombs to the Israeli air force.
"The GBU-28 is an impressive weapon, initially improvised in the First Gulf War to attack Saddam Hussein's underground command bunkers. In its first test it embedded itself 100 feet into the Nevada Desert. It would have made mincemeat of Hitler in his Fuhrerbunker (26ft underground with a further 1 ft of concrete) and was instrumental in forcing Saddam Hussein's retreat from Kuwait in 1991.
"There is just one snag. In August the Iranian nuclear energy chief, Fereidoun Abbasi, revealed on state television that the centrifuges have been transferred from Natanz (central Iran) to the Fordo facility (from the name of the nearest village) near the city of Qom. They are now not just buried beneath the ground, but dug into the side of a bareback mountain.
"The set-up looks remarkably similar to the North American Air Defence (NORAD) command centre at Cheyenne Mountain, Colorado, buried more than a mile inside the Rockies."
Click here to read it all
---
Israel's Window to Bomb Iran
By: Ray McGovern / ConsortiumNews.com / October 3, 2011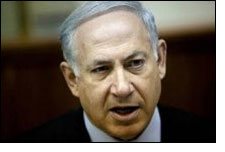 "There are mounting signs that the right-wing Israeli government may think the timing is right for an attack on Iran, with growing alarms inside Israel about alleged Iranian progress on building a nuclear bomb -- and with President Barack Obama fearing loss of key Jewish political support in 2012 if he doesn't go along.
"On Sept. 26, Israeli Prime Minister Benjamin Netanyahu reiterated Iran's alleged progress, telling interviewer Charlie Rose that 'time is short' before Iran obtains nuclear weapons and poses a direct threat to Israel and the rest of the world."
Click here to read it all
---
Netanyahu Pushes Cabinet to Back Attack on Iran
State Department Fears Israel May Attack Unilaterally
by Jason Ditz, November 01, 2011
Israel is often said to be a nation with an eye constantly on its next war. But with an invasion of the Gaza Strip apparently already in the offing, the nation seems to have its eyes on more than one future war, with an attack on Iran also being pushed.
Top Israeli officials familiar with the situation say that Prime Minister Benjamin Netanyahu has redoubled his efforts to convince the rest of his cabinet to back an attack on Iran, and that he has finally won over hawkish Foreign Minister Avigdor Lieberman to his side.
Ministers insisted no decision has been made yet on the attack, but with Defense Minister Ehud Barak already on board, the effort to muster a majority of the cabinet seems to be going quite well. Other ministers also agree on the attack in theory but have expressed a preference that the Israeli government convince the US to attack instead.
The decision might come sooner than we expect too, as Western analysts say that winter cloud cover would make an Israeli attack extremely inconvenient for several months and might convince them to launch in the next few weeks in an effort to beat the weather.
The US is also said to be extremely concerned about a unilateral Israeli attack and is channeling that concern into pressing for more and more sanctions against Iran, with officials believing that new sanctions would convince Israel that the international community is sticking it to Iran sufficiently that a full on military attack can wait a few more months.
Click here to read it all
---
Britain Prepares to Attack Iran
Defense Ministry Expects US to 'Fast-Forward' Plans for Attack
by Jason Ditz, November 02, 2011
With Defense Ministry officials saying that they believe the US may soon "fast-forward" plans to attack Iran, Britain's military is stepping up its own preparations for such an attack under the assumption that they will join in on the war.
The planning is based on expectations that next week's report from the International Atomic Energy Agency (IAEA) will be a "game changer" and will convince President Obama to launch another massive war.
It also comes just a day after reports in the Israeli press that Prime Minister Benjamin Netanyahu is hoping to convince the rest of his cabinet to launch a unilateral attack on Iran before winter on the argument that an autumn war would be much more convenient.
Though Netanyahu seems to be gaining some ground, there are a number of Israeli cabinet members who say it is their preference to convince the US to start the war instead. Though threats of an impending war against Iran have been coming off and on for over a decade, it seems the Obama Administration's preference not to see Israel launch a disastrous unilateral war could convince them that the US should start its own disastrous unilateral war instead
Click here to read it all
---
Monetary Madness -- Is the US Monetary System on the Verge of Collapse?
By: David Galland / TheDailyReckoning.com / October 18, 2011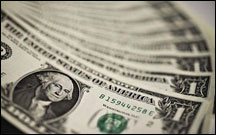 "The US monetary system -- and by extension, that of much of the developed world -- may very well be on the verge of collapse. Falling back on metaphor, while the world's many financial experts and economists sit around arguing about the direction of the ship of state, most are missing the point that the ship has already hit an iceberg and is taking on water fast.
"Yet if you were to raise your hand to ask 99% of the financial intelligentsia whether we might be on the verge of a failure of the dollar-based world monetary system, the response would be thinly veiled derision. Because, as we all know, such a thing is unimaginable!
"Think again.
"Honestly describing the current monetary system of the United States in just a few words, you could do far worse than stating that it is 'money from nothing, cash ex nihilo.'"
Click here to read it all
---
Vatican Calls for Global Authority on Economy, Raps "Idolatry of the Market"
Document also calls for "Central World Bank"
By: Philip Pullella / Reuters.com / October 24, 2011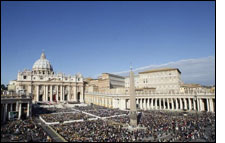 "The Vatican called on Monday for the establishment of a 'global public authority' and a 'central world bank' to rule over financial institutions that have become outdated and often ineffective in dealing fairly with crises. The document from the Vatican's Justice and Peace department should please the 'Occupy Wall Street' demonstrators and similar movements around the world who have protested against the economic downturn.

"It condemned what it called 'the idolatry of the market' as well as a'neo-liberal thinking' that it said looked exclusively at technical solutions to economic problems. 'In fact, the crisis has revealed behaviours like selfishness, collective greed and hoarding of goods on a great scale,' it said, adding that world economics needed an 'ethic of solidarity' among rich and poor nations."

"The Vatican said the International Monetary Fund (IMF) no longer had the power or ability to stabilise world finance by regulating overall money supply and it was no longer able to watch 'over the amount of credit risk taken on by the system'.

The world needed a 'minimum shared body of rules to manage the global financial market' and 'some form of global monetary management'.

"'In fact, one can see an emerging requirement for a body that will carry out the functions of a kind of 'central world bank' that regulates the flow and system of monetary exchanges similar to the national central banks,' it said."
---
Death toll from Thailand's floods tops 600
Associated Press
BANGKOK (AP) -The death toll from Thailand's worst flooding in more than half a century has passed 600.
The floods began in late July, fed by heavy monsoon rains and a series of tropical storms. The floodwaters swamped entire towns as they moved south through the country's central heartland to Bangkok and the Gulf of Thailand. More than two-thirds of the country's 77 provinces have been flooded during the four-month-long crisis.
The government said Sunday that the death toll has reached 602, the majority from drowning.
The situation has improved dramatically in recent days and cleanup has begun in many areas, though some still face weeks more under water. The government said 17 provinces remained flooded Sunday.
---
Christian church teams up with high priestess of Isis
Famous denomination welcoming paganism with guided meditations
By Joe Kovacs © 2011 WND October 29, 2011
A Protestant church in California is coming under fire from some Christians over its upcoming conference featuring "guided meditations" by a high priestess of the pagan fertility goddess Isis.
The fifth annual "Faith and Feminism Conference" taking place Nov. 11-13 is being hosted by the Ebenezer Lutheran Church in San Francisco, which bills itself as "herchurch."
Among the scheduled participants is Loreon Vigne, high priestess of Isis Oasis - a temple, retreat and animal sanctuary Vigne founded in 1978 in Geyserville, Calif.
"I personally see Isis as Mother Nature," Vigne told WND, "and that she encompasses everything with her wings. She's a winged goddess. She encompasses any other goddess from any culture."
Vigne, who plans to bring several other priestesses to the conference, will conduct prayers, songs and meditation.
"Guided meditation is where the audience closes their eyes and you take them on a little journey," she explained. "I've taken people to their past lives in Egypt, as [that culture] had all the secrets. They're the ones that knew. Their main concept is to know thyself, know thy heart, know thy soul and know thy purpose."
Click here to read it all
---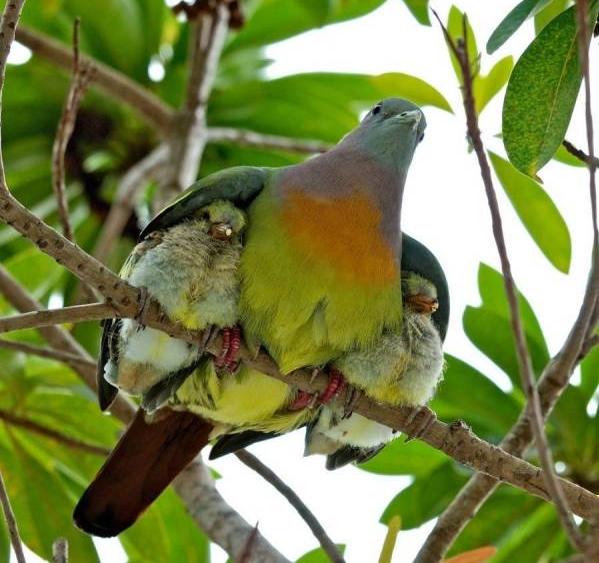 "He will cover you with His feathers. He will shelter you with His wings.
His faithful promises are your armor and protection." (Psalm 91:4)

Summary Israel attack on Iran. When this happens, life will change on planet earth. With the economy as shaky as it is, it will become even more precarious. Sometimes a war stimulates the economy and it may do that for a time.
"And ye shall hear of wars and rumours of wars ... nation shall rise against nation, and kingdom against kingdom: and there shall be famines, and pestilences, and earthquakes ..." (Matt 24:6-7)