The Jewish Temple
Introduction
The Jewish temple is in advanced planning stages for rebuilding. U.S. President Trump is playing a major role in events that are moving it forward. He has been likened to King Cyrus of ancient Persian for his support of the temple rebuilding process. There has even been an Israeli coin minted with images of both Cyrus and Trump on one side and the temple on the other. We may see some significant efforts in this direction in 2019.
There is more unrest between Palestine and Israel as Gazan protestors have tried a new tactic - launching incendiary balloons over the border to start fires in Israel.
Read about new weapon developments in Russia and Iran. There are additional threats against the U.S. and trouble generally around the world.
There continues to be fiddling with nature as even the potential for weaponizing insects is being explored.
The new year will be another to continue preparations for what is coming on the world and the crisis ahead.
Note that I am simply sharing items of interest for your information. That does not imply that I agree with everything presented here or with other material that may be on a source's other web pages.
---
"And ye shall hear of wars and rumours of wars ... nation shall rise against nation, and kingdom against kingdom: and there shall be famines, and pestilences, and earthquakes ..." (Matt 24:6-7)
Prophecy News - October - December 2018
The Jewish Temple
---
It's not a Conspiracy anymore! THIRD TEMPLE brings END TIMES-CHRISTIAN, ISLAMIC & JEWISH Prophecies
The THIRD TEMPLE will bring END TIMES as CHRISTIAN, ISLAMIC, and JEWISH Prophecies speaks of this as ISRAEL & TRUMP Pushes towards a THIRD TEMPLE in Jersusalem. Not a concpiracy anymore IT is happening folks! Christians and Muslims know by prophecies in both the Bible and the Quoran that the third temple will bring forth the anti-christ figure and not the true Messiah, Jesus Christ.
This video (17 min) gives a picture of the high expectations in Israel of the rebuilding of the third Jewish Temple.
---
Zechariah's Prophecy: Trump, Cyrus, Blood Moons and the Third Temple
Adam Eliyahu Berkowitz Dec. 24, 2018
Nabarun:Wikimedia Commons
Next month, a super blood moon will pass over the U.S. capital on a Jewish holiday in a manner that one pastor argues connects to a prophecy in Zechariah, creating a link between Donald Trump and Persian King Cyrus building the Jewish Temple.
On January 21, a confluence of worlds will take place when a lunar eclipse passes over Washington D.C. on the Jewish holiday of Tu B'Shevat (the 15th day of the Hebrew month Shevat): the arboreal New Year. It is expected that this eclipse will have the proper conditions to create a blood moon in which the moon has a distinctly reddish tint. If so, this blood moon will be a supermoon, which occurs when the moon is at its perigee, the point in its month-long elliptical orbit brings it closest to Earth. At that time, the moon appears up to 14 percent bigger and 30 percent brighter than at its apogee, its furthest point from Earth.
This upcoming blood moon will bring together heaven and earth as the eclipse coincides with the Jewish holiday of Tu B'Shevat (the 15th day of the Hebrew month Shevat), the arboreal New Year and the second anniversary of Donald Trump's inauguration as President. Lest this be perceived as happenstance, it should be noted that Trump was born on the night of June 14, 1946, within fifteen minutes of a total lunar eclipse and 700 days before the state of Israel was established. Trump's lucky sevens did not end there. When he was sworn in as President on January 20, 2017, he was 70-years-old, seven months and seven days.
...
This is the second reign of Darius, who we know as the Persian King Cyrus which takes place in the 70th year of the exile," Pastor Biltz explained. "The red horse, or the blood moon, will be coming in the same month, the month of Shevat. This will be the second year of Trump's presidency, just as Zechariah described the second year of the reign of Cyrus as being the time to begin building the Temple."
Trump has frequently been compared to Persian King Cyrus, a non-Jewish ruler who ended the Babylonian exile and helped the Jews build the Second Temple in 516 BCE.
Normally, lunar eclipses are considered a bad omen for Israel. In its discussion of eclipses, the Talmud (Sukkot 29a) specifically described this to be so since Israel is spiritually represented by the moon. If during the course of the lunar eclipse the moon appears red, as the upcoming eclipse will be, the Talmud states that this is an omen that great wars will come to the world.
Click here to read it all
---
2018, the year Donald Trump upended the US-Israel relationship
Twelve months ago, the US embassy was in Tel Aviv, the Iran deal was humming along, Palestinians were enjoying aid, and a peace plan was just a twinkle in Jared Kushner's eye
Eric Cortellessa, Dec. 30, 2018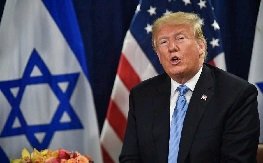 WASHINGTON - US President Donald Trump ran for the presidency as a disrupter. When it comes to his managing of the US-Israel relationship, he has been precisely that.
Throughout 2018, Trump made a series of decisions that have had vast implications for Israel's future - for its conflict with the Palestinians, and for its efforts to thwart Iran's quest to obtain a nuclear weapon and spread its influence throughout the region. And, throughout it all, he has put Israel in the center of the news, and made it a focal point of his administration In typical Trumpian fashion, the president made the last year one of upheaval and controversy. Here are the five ways that he upended US-Israel relations in 2018.
Moving the US embassy to Jerusalem In May, Trump followed through on his commitment to move the US embassy from Tel Aviv to Jerusalem. The move was warmly praised by Prime Minister Benjamin Netanyahu (he compared Trump to King Cyrus) and widely castigated by the Palestinians and much of the international community. ...
Withdrawing the US from the Iran deal The relationship between Netanyahu and Barack Obama hit rock bottom when the US and five other world powers forged a nuclear deal with Iran in 2015. During the 2016 campaign, Trump both promised to scrap the deal and enforce it vigorously. In May, he finally did what Netanyahu had long wanted: he pulled the United States out of the landmark pact. ...
Cutting US aid to the Palestinians In September, Trump went on a crusade against the Palestinian Authority. As the Palestinians continued to refuse to meet with his team tasked with seeking an Israeli-Palestinian peace deal, Trump began cutting vast sums of US aid to Palestinian organizations and UN groups that support Palestinians. ...
Pulling US troops from Syria Earlier this month, Trump rattled Jerusalem by announcing that he would pull all US troops from Syria. US soldiers had been leading the coalition against the Islamic State terror group, while also helping thwart Iran from entrenching itself in the battered country. ...
Teasing the release of his peace plan Throughout 2018, Trump's peace team - led by his son-in-law and senior adviser Jared Kushner and special envoy Jason Greenblatt - has signaled that the publication of its proposal was imminent. There has been no definitive indication of what the plan will entail; although Trump once said he preferred a two-state outcome. ...
Click here to read it all
---
Ray's Note: with all this talk of a third temple and the role of Israel in prophecy, I want to remind readers that there is a great deal of deception involved in all of this. I would strongly urge you to review my in-depth study of Israel and its role in Bible prophecy.

We need to remember that the nation of Israel today (founded by a decree of the United Nations, not by God) does not constitute or represent His chosen people.
---
Liberman: 'Only a matter of time' before more rocket attacks from Gaza
Former defense minister says 'defense is not bought with Qatari money' transferred to Hamas, warns terror leaders feel 'immune'
TOI staff, Dec. 29, 2018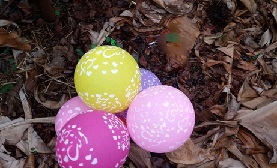 Suspected incendiary balloons discovered close to the
Gaza border, Dec. 28, 2018
Former defense minister Avigdor Liberman warned Saturday that it was only "a matter of time" before more rockets rain down upon southern Israel from Gaza, a day after a rocket was launched from the Strip after a six-week lull.
On Saturday the Israeli army said a combat helicopter attacked a Hamas position in the southern Gaza Strip in response to the earlier rocket launch - a single rocket fired into Israel late Friday.
The Red Alert warning system was not activated as the projectile landed in an open area. No injuries or damage were reported. Earlier Friday, a Palestinian was reported killed as thousands took part in protests along the border with the Gaza Strip, amid threats by terror factions in the coastal enclave to ramp up violence with Israel.
An Israeli army spokesperson said some 4,000 Palestinians took part in the riots, throwing rocks and explosive devices at soldiers. The explosives did not reach the border fence where troops were deployed.
Israeli forces responded with riot dispersal means, including live fire, the spokesperson said.
Also Friday, a suspected incendiary device landed near a kindergarten in a Gaza-area community in Israel after a lull of several weeks for the airborne arson attempts from the coastal enclave.
In the past months, Gaza protesters have launched hundreds of incendiary kites and balloons into Israel, sparking fires that have destroyed forests, burned crops, and killed livestock. Over 7,000 acres of land have been burned, causing millions of shekels in damages, according to Israeli officials. Some balloons have carried improvised explosive devices.
Click here to read it all
---
Iran building a drone force based on captured US, Israeli tech - report
Al Jazeera claims Tehran increasingly using UAVs to monitor its airspace and track enemy fleets
TOI staff, Dec. 26, 2018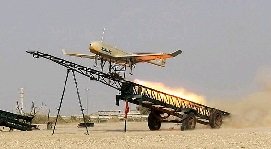 A report by the Arabic-language Al Jazeera news network said Iran's military was increasingly turning to unmanned aerial drones to defend the country's airspace and attack its enemies.
"For Iran, [drones] comprise a new type of aerial fleet that avoids the technological complications of modern [manned] aviation," the report last week by journalist Nur Ad-Din Al-Daghir said, according to a translation Wednesday by the Middle East Media Research Institute, MEMRI, which tracks Middle Eastern television broadcasts.
The report quoted Dawoud Najafi-pour, of the Iran Aviation Industries Organization, claiming Tehran "is ranked fifth in the world in the field of manufacturing UAVs, and all this is due to local capabilities which we can develop even further."
According to journalist Mehdi Bakhtiari of the official Fars News Agency, that's due in large part to the fact that Iran has "managed to enhance its capabilities and employ the most modern technologies after it managed to take control of an American UAV and an Israeli one."
Click here to read it all
---
Russia's 'invulnerable' nuclear missile ready to deploy, Putin says
CNN, Brad Lendon, Dec. 27, 2018
Russia's new hypersonic missile system, which President Vladimir Putin claims is "invulnerable" to US defenses, will enter service in 2019, the Russian leader said after a test of the missile Wednesday.
"Russia is the first in the world to receive a new type of strategic weapon and this will reliably ensure the security of our state and of our people for decades to come," Putin said, according to the state-run Tass news service.
"This is a wonderful, excellent gift for the country for the New Year," Tass quotes Putin as saying.
The Avangard hypersonic system was tested from the Dombarovsky military airbase in southwest Russia, according to Tass.
Earlier reports say the Avangard has intercontinental range and the ability to fly as fast as Mach 20, more than 15,000 miles per hour.
As it closes in on its target, the missile with a maneuverable gliding warhead can adjust both altitude and direction to avoid defenses and fly low enough to avoid most interceptors, Tass has reported.
"It will be practically invulnerable," Putin said when he boasted of the Avangard during a March address to the Russian Parliament.
Click here to read it all
---
"Between 6,000 and 10,000 churches in the U.S. are dying each year" - and that means that over 100 will die this week
Michael Snyder, Nov., 27, 2018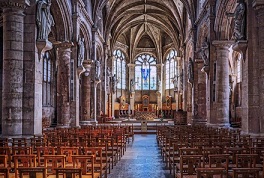 America is littered with thousands upon thousands of church buildings that aren't being used anymore. As you will see below, between 6,000 and 10,000 churches are dying in the United States every single year, and that means that more than 100 will die this week alone. And of course thousands of others are on life support. All over the country this weekend, small handfuls of people will gather in huge buildings which once boasted very large congregations. At one time, America was widely considered to be "a Christian nation", but that really isn't true anymore. As an excellent article in The Atlantic has noted, even though most Americans still consider themselves to be "Christian", the numbers are telling us a very different story...
In fact, the "nones" have risen from just 6 percent of the population in 1991 to 25 percent today. That makes them the single largest "religious group" in the United States.
Today, less than 20 percent of all Americans attend church on a regular basis. As a result, churches are dying in very large numbers, and this is a trend that appears to be accelerating. According to Thom S. Rainer of Lifeway, when you break the numbers down it means that "around 100-200 churches will close this week"...
A similar thing is happening in Europe, only on a much greater scale. Over there, hundreds of churches have been transformed into Islamic mosques, and this has generated quite a bit of controversy.
Click here to read it all
---
Catastrophic Power Outage Poses a "Profound Threat" to the US, New Government Report Finds
Marc Slavo, Dec. 11, 2018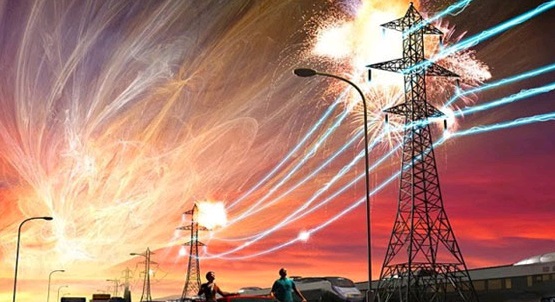 The United States is not prepared for a catastrophic power outage, according to an alarming new report from the President's National Infrastructure Advisory Council (NIAC). The report, titled Surviving a Catastrophic Power Outage, explains the findings of the council, which is tasked with examining the nation's "ability to respond to and recover from a catastrophic power outage of a magnitude beyond modern experience, exceeding prior events in severity, scale, duration, and consequence. Simply put, how can the nation best prepare for and recover from a catastrophic power outage, regardless of the cause?" It begins with a grim statement in the Executive Summary: After interviews with dozens of senior leaders and experts and an extensive review of studies and statutes, we found that existing national plans, response resources, and coordination strategies would be outmatched by a catastrophic power outage. This profound risk requires a new national focus. The NIAC defines a catastrophic power outage as:
Events beyond modern experience that exhaust or exceed mutual aid capabilities
Likely to be no-notice or limited-notice events that could be complicated by a cyber-physical attack
Long duration, lasting several weeks to months due to physical infrastructure damage
Affects a broad geographic area, covering multiple states or regions and affecting tens of millions of people
Causes severe cascading impacts that force critical sectors—drinking water and wastewater systems, communications, transportation, healthcare, and financial services-to operate in a degraded state
...

Most preparedness campaigns call for citizens to be prepared for 72 hours in an emergency, but the new emerging standard is 14 days.

Click here to read it all
---
A Fukushima waiting to happen? Huge stockpile of nuclear waste on California fault line threatens US
USA News, Nov. 15, 2018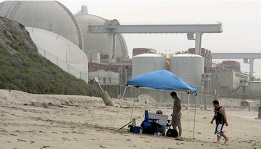 Millions of pounds of toxic waste are being buried under the site of a privately owned former nuclear power plant in California. The only problem? Experts warn that it sits on a major fault line - and in a tsunami zone.
The San Onofre nuclear plant, located just 108 feet from a popular beach, was shut down in 2015 after a leak was discovered. Now, the Southern California Edison energy company is burying the nuclear waste at the failed site - a move which has been approved by federal regulators.
"There are actually fault lines that run underneath the facility. We've documented this in geological reports that were suppressed by the Nuclear Regulatory Commission. It's in a Tsunami zone and it's also extremely vulnerable to terrorist attacks."
Click here to read it all
---
IMF reveals that cryptocurrency is the New World Order end game
Brandon Smith
There are two kinds of globalist schemes: First, there are the schemes they spring on the public out of nowhere haphazardly in the hopes that the speed of the event along with some shock and awe will confuse the masses and make them psychologically pliable. This strategy loses effectiveness quickly, though; the longer the plan takes to implement, the more time the people have to reconsider what is actually happening and why.
Second, there schemes they slowly implant in the collective psyche of the citizenry over many years, much like subliminal messaging or hypnosis. This strategy is designed to make the public embrace certain destructive ideologies or ideas as if these ideas were their own.
The cryptocurrency scam is of the second variety.
I have been suspicious of the cryptocurrency narrative of a "decentralized and anonymous monetary revolution" since 2009, when I was first approached by people claiming to be "representatives" of bitcoin and asked to become a promoter of the technology. After posing a few very simple questions and receiving no satisfactory answers, I declined to join the bandwagon or act as a frontman.
The "currency" was backed by nothing tangible (and no, math is not a tangible resource). Anyone could create a cryptocurrency out of thin air that had attributes identical to bitcoin, therefore there was no intrinsic value to the technology and nothing stopping the creation of thousands of similar currency systems, eventually making bitcoin worthless. The scarcity argument for crypto was fraudulent. And, in the event of a grid down or an internet lock-down scenario (as has occurred in the past in nations under crisis), crypto was useless because the blockchain ledger was no longer accessible.
Trading with private wallets made little sense; how many people were you likely to run into in your community with a bitcoin wallet? The amount of time and energy required to accumulate these digital nothings seemed counterproductive to me in light of the fact that they might not be there when you actually needed them.
Click here to read it all
---
2 Major Volcanic Eruptions And Dozens Of Significant Earthquakes Have Struck The Ring Of Fire Within The Last 24 Hours
Michael Snyder, Dec. 16, 2018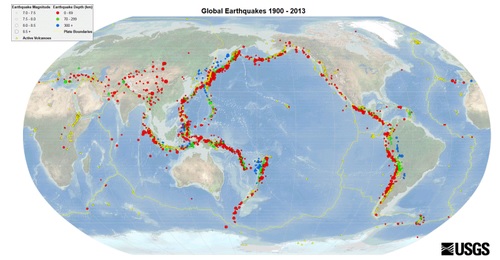 Global earth changes appear to be accelerating once again, but the mainstream media in the United States is not talking about it, and so most Americans have absolutely no idea what is happening. Within the last 24 hours, we have seen close to 40 significant earthquakes of at least magnitude 2.5 along the Ring of Fire, but even more alarming are the two major volcanic eruptions which just took place. Mount Soputan is one of the most dangerous volcanoes in Indonesia, and it erupted twice on Sunday morning. According to the Daily Mail, authorities are reporting that hot volcanic ash was shot 25,000 feet into the sky...
Mt. Popocatepetl has been called the most dangerous mountain in North America for a reason, and officials are carefully watching "Don Goyo" after it "exploded" on Saturday evening...
Approximately 25 million people live within striking distance of Mt. Popocatepetl, and scientists assure us that someday the 5,426-meter-high "smoking mountain" will devastate the entire Mexico City region.
And when I say "devastate", I am not just talking about a disaster that will inconvenience people for a few weeks. Meanwhile, significant earthquakes continue to rattle areas all along the Ring of Fire.
Click here to read it all
---
Bayer Stock Crashes After Monsanto Cancer Verdict Upheld By Judge; Analyst Estimates $800 Billion In Future Liability
Sayer Ji, Oct 23, 2018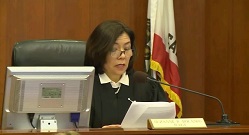 Bayer greedily bought and swallowed the 'poison pill' of Monsanto without considering its true liability. Fifty-seven billion Euros of market cap down the drain later, now their headache is taking on epic proportions ...
Growing uncertainty about whether San Francisco Superior Court Judge Suzanne Ramos Bolanos would rule in favor or against Bayer's appeal of the Monsanto Cancer Verdict was resolved Tuesday morning as the judge upheld the jury's decision that the glyphosate-based weedkiller (aka Roundup) sold by Monsanto caused a California man's terminal cancer and that Monsanto intentionally hid its dangers.
The news quickly spread and caused an immediate crash in Bayer's stock value, sending a powerful message to the Agrochemical industry that they are legally and financially responsible for the adverse effects caused by their unscrupulously marketed products despite receiving a regulatory pass from government agencies like the EPA, USDA, and FDA that have traditionally acted as industry cheerleaders.
The judge decided to reduce the punitive damage award from the original total of $289 million following a verdict reached earlier this summer, down to $78.5 million. A decision which concerned jurors who decided on the higher award amount in order to send a clear message to Monsanto that they deserve to be punished for covering up the dangers of their herbicide.
The good news is that this ruling affirms the company's liability for causing illness from their product, and opens the door for more lawsuits and stricter regulation of agrochemicals in the future.
Click here to read it all
© 2018 GreenMedInfo LLC. This work is reproduced and distributed with the permission of GreenMedInfo LLC. Want to learn more from GreenMedInfo? Sign up for the newsletter here.
---
Scientists Warn: Insects With Capacity to Perform Genetic Engineering in the Environment Could Be Easily Weaponized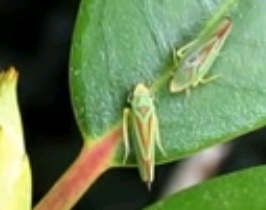 Genetic engineering (GE) is being used in myriad ways these days, despite the fact we know very little about the long-term ramifications of such meddling in the natural order.
For example, the Defense Advanced Research Projects Agency (DARPA), an arm of the U.S. Department of Defense, is now planning to use insects to deliver GE viruses to crops, with the aim of altering the plant's genetic traits in the field.
The $27 million DARPA project, called "Insect Allies," is basically trying to take advantage of insects' natural ability to spread crop diseases, but instead of carrying disease-causing genes, they would carry plant-protective traits. ...
However, scientists and legal scholars question the rationale for the use of insects to disperse infectious GE viruses engineered to edit the chromosomes in plants, warning that the technology could very easily be weaponized
Click here to read it all
---
Something Prophetic is Happening in California! (12 min)
Summary
Many people anticipate possible major developments in 2019 in fulfillment of Biblical prophecy. I have that sense as well, although we won't know until it happens. What is important in my thinking is to get to know and grow in our relationship with God. To that end I am putting emphasis on reading, learning of and developing content on the character of God which I feature on my other website - https://www.characterofGod.org. Please visit.
"And when these things begin to come to pass, then look up, and lift up your heads; for your redemption draweth nigh." (Luke 21:28)
---
If prophecy of the end of the world is of interest to you and you would like to receive this quarterly newsletter containing articles of interest and relevance to prophetic events, please respond using the form below: