End Time Insights - The World is Ever More Dangerous
Note that I am simply sharing items of interest for your information. That does not imply that I agree with everything presented here or with other material that may be on a source's other web pages.
---
"And ye shall hear of wars and rumours of wars ... nation shall rise against nation, and kingdom against kingdom: and there shall be famines, and pestilences, and earthquakes ..." (Matt 24:6-7)
Prophecy News - August 2016
End Time Insights
---
Pokémon GO Goes Viral
Betsy Mayer and Pastor Hal Mayer, Keep the Faith, Aug. 9, 2016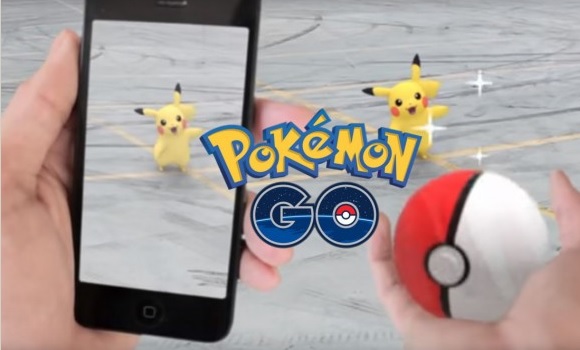 An augmented reality (AR) game, Pokémon GO, which blends the physical world with digital objects, is taking the young adult world by storm. "Pokémon GO" (Pokémon means: Pocket monsters) is now the top free app on apple's iTunes, and has more users than Twitter, by one count. And that's just since its release on June 06. It has become so popular that it has glued users even more to their mobile phones than before, and now generates GO-themed bar-crawls and other meet-ups for users.
Players use their smart phone GPS and camera devices to capture, battle, and train virtual creatures, such as goblins, fish and frogs who live in trees, rivers, rocks and sky, and who appear on their screens as if they were in the same real-world location as the players. Approximately ten percent of all Android smartphone users have downloaded Pokémon GO. Forbes reports that 46 percent of US players are between the ages of 18 and 29, 45 percent of them make over $50,000 per year, and 63 percent are female.
The game is, in a way, a religion, specifically, Japanese animism. They represent the gods of nature, and therefore you find them in the great outdoors. If you feed the Pokémon and offer them incense, they become your allies, giving you points and items you can use in the game. If you ignore them they can turn vindictive, run away and resist capture. Pokémon even have names that sound like they could be demons; Bulbasaur (frog), Whiscash (a water/ground catfish), shiftry (a goblin), barboach (loach), quagsire (seal) and Corphish (crab), which are quite similar to the gods of Japanese mythology. It's a kind of "tecno-animism," says Anne Allison, scholar of contemporary Japan.
But it is more than that. Pokémon GO is preparing users to communicate with devils. In the '90s, Pokémon was a popular handheld game with the object of catching and training anime monsters with occult powers to fight against other trainers and their Pokémon. A whole generation of children raised on Pokémon and Harry Potter can now revisit occult themed entertainment as adults in the new world of augmented reality (AR).
Unlike decades of virtual reality (VR) where gamers shut themselves off from the outside world, interacting only with other gamers, AR enthusiasts tout the benefit that Pokémon GO forces you to get outside and travel, enhancing what you see, hear, feel, and smell.
Why is the game so popular with young adults? It offers an escape, or "palliative diversion," from the continual and depressing cycle of murder, mayhem and political trash talk that drives the news, and gives disillusioned millennials a sense of power in a world where they often feel powerless.
Similarities to the paranormal are significant. Pokémon GO suggests that there are beings in the world around us lurking just outside our vision and just beyond the reach of science. And if we are "connected," we'll be able to ...
Click here to read it all
---
Ray's note: Any Pokémon fans will probably not like the article above. I am not familiar with the game so can't comment on the game itself. However, as a believer in a great, behind-the-scenes controversy between good and evil, I understand that Satan will use whatever he can to achieve his end-time deceptions and whatever he can ahead of that to put people in the frame of mind to be receptive to his lies. Caution is advised - we need to understand the distinction between reality and fiction.
---
Terror Attacks And Mass Killings Are Becoming A Daily Event
Michael Snyder; July 26, 2106
Terror attacks and mass killings are happening so rapidly now that it is really difficult to keep up with them all. In fact, as you will see below, so far there have been several this week alone. This latest attack in France during which radical Islamic terrorists slit the throat of a Catholic priest was particularly disturbing. Just a few days ago I warned that churches in the western world would be targeted, and now it is happening. According to thereligionofpeace.com, there have been 1274 Islamic terror attacks in 2016. These attacks have been spread across 50 different nations, and as a result of these attacks more than 11,000 people have been killed and more than 14,000 people have been injured. When are we going to finally wake up and understand how serious this threat really is?
Very few people would have imagined that a sleepy Catholic church in France would be the target of an Islamic terror attack on Tuesday morning, but that is precisely what happened. The following description of the attack comes from the New York Times...
Mass was ending around 9:30 a.m. when two young men with knives burst in. They forced the auxiliary priest, the Rev. Jacques Hamel, 85, to kneel. When he resisted, they slit his throat. They held several worshipers and at least one nun hostage, while another nun escaped. Officers from a specialized police unit descended on the church. A short while later, officers shot the young men dead when they emerged from the church.
We have all seen images of ISIS slitting the throats of Christians in the Middle East, but now it is taking place in Europe.
As the terrorists emerged from the church, they reportedly shouted "Allahu Akbar" before being shot dead by the police.
ISIS has already taken responsibility for the attack and is referring to these two young men as "two soldiers of the Islamic State". And France knew that one of them had tried to go to Syria to join ISIS twice, but still allowed him to roam free for at least part of the day ...
One of a pair of ISIS knifemen who stormed a church in Normandy before slitting the throat of an elderly priest has been named as known terror threat Adel Kermiche.
The 19-year-old 'ISIS soldier' was being monitored with an electronic ankle tag after he was arrested for twice attempting to flee France to join the terror group in Syria.
Despite having been released early from prison, Keriche's bail conditions allowed him to roam unsupervised between 8.30am and 12.30pm, leaving him free to murder the priest in the attack which was carried out between 9am and 11am.
Click here to read it all
---
Panic Buying of Food in New Jersey?"
July 12, 2016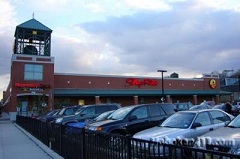 Panic Buying Of Food In New Jersey?
"Supermarkets in northeastern New Jersey are literally swamped with customers tonight, so much so that in some locations like Hoboken, lines are literally around the store to get it! It is a rather unusual situation since there are no closures or shortages of any kind, so SuperStation95 sent one of our intrepid editors, Chris Rivera, to ask what- if anything- is going on? He reports below:
"ShopRite in Hoboken, NJ is one of the largest supermarkets in Hudson County, and certainly the largest in this upscale, preppie, city of one square mile. Situated on the western side of the mighty Hudson River, one can see the entire New York City Skyline from just about everywhere in Hoboken. It's a beautiful city.
So what is it that is causing lines out the door and wrapping around supermarkets in town? Despite the huge parking lot, I had to find street parking to head over to the ShopRite. I found a space about a block away. As I approached, I could see lots of typical Hoboken folks, chatting with each other as they patiently wait to get inside. I asked a few, why the big lines?
"Banks in Italy are collapsing" said Margarie Sytola. "People can't get money to buy food, the ATM's are all out of cash." I asked her why a banking issue in Italy would send her to the supermarket in Hoboken, NJ and she snapped back "The world is connected. What happens in Europe eventually happens here. I'm not going to be one of the people caught with nothing if the banks close."
Click here to read it all
---
Ray's note: Last month's newsletter had an article about the desperate food situation in Venezuela. Might this be preview of what many fear (as demonstrated in New Jersey) will come to more prosperous western nations?
---
They Know What Comes Next: Russian Citizens Are "Stocking Up On Essentials In Case Of War"
Mac Slavo, July 19th, 2016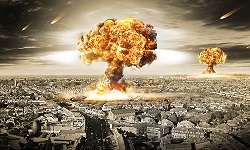 The United States isn't the only place where you'll find citizens concerned with a rapidly deteriorating geo-political landscape and the real possibility of another World War.
According to a report from Newsweek titled In Europe and Russia There's Talk Of War, plenty of Russians feel the same way:
Recently, I grabbed a taxi in Moscow. When the driver asked me where I was from, I told him the United States. "I went there once," he said, "to Chicago. I really liked it."
"But tell me something," he added. "When are we going to war?"
The question, put so starkly, so honestly, shocked me. "Well, I hope never," I replied. "No one wants war."
At the office, I ask a Russian employee about the mood in his working class Moscow neighborhood. The old people are buying salt, matches and gretchka [buckwheat], he tells me - the time-worn refuge for Russians stocking up on essentials in case of war.
Older generations of Russians know exactly what the build up to a war looks like and signs around the world indicative of serious problems simply can't be ignored.
With Vladimir Putin having recently purged 50 of his top commanders following an old Soviet doctrine that calls for exactly such maneuvers ahead of war, there appear to be a variety of actions being undertaken by both East and West in anticipation of a large-scale conflict. NATO is deploying more assets to the Eastern front and the Russians for, their part, are feverishly deploying new weapons systems, one of which is reportedly capable of obliterating an entire U.S. state the size of Texas, as well as a Tsunami torpedo that could wipe out entire coastal cities.
And while it may be easy to dismiss the stockpiling and preparedness activities of citizens as extreme behavior, the fact is that the governments of both the United States and Russia are actively preparing in much the same way.
Click here to read it all
---
War on Christians stops NOW, says Trump
The Horn News; Aug. 15, 2016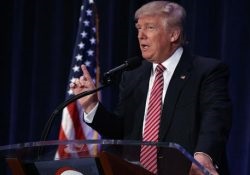 In a meeting with scores of pastors in Orlando on Thursday night, Republican presidential candidate Donald Trump promised to end a 62-year-long war waged by liberals against conservatives' free speech.
His proposal could hold the key to conservatives winning the 2016 election, and decades more elections down the road - and it has supporters cheering.
Trump told the group, assembled by the American Renewal Project, that he would repeal a federal ordinance that keeps Christians out of the political square and has had them walking on eggshells every election since 1954.
The Johnson Amendment says that pastors can risk their churches' tax-exempt status if they too openly or vocally support political candidates.
In 1954, Lyndon B. Johnson was running for re-election to the U.S. Senate. But "Landslide Lyndon," who won his races after allegations of widespread vote fraud, was too liberal for solidly conservative Texas. Pastors and others in the nonprofit world spoke out against him, sometimes from the pulpit.
That was nothing new. From the founding of the country, preachers played an important role in politics. Their sermons helped fire up the colonists to overthrow King George and win their freedom.
In fact, history books once called the American Revolution, "The Presbyterian Revolution."
Lyndon Johnson had enough and decided to use the power of the federal government to silence his enemies. His amendment said any church whose leader endorses a candidate for office will be punished by losing its tax-exempt status.
So churches went ...
Click here to read it all
---
Inferno! Thousands flee out-of-control wildfires in California
The Horn News; Aug. 15, 2016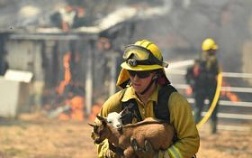 A wildfire destroyed at least 10 homes and forced some 4,000 of people to flee their homes as flames jumped a road and moved into a Northern California town this weekend.
The fire reached Main Street in Lower Lake, a town of about 1,200 about 90 miles north of San Francisco, on Sunday and burned the post office, a winery, a Habitat for Humanity office and several businesses as thick, black smoke loomed over the small downtown strip. Staff at a hospital in Clearlake, a neighboring town of about 15,000, rushed to transfer 16 patients to another hospital while firefighters carried goats and other animals to safety as homes burned around them.
The blaze was one of 11 large wildfires burning in California, where high temperatures combined with parched conditions brought on by a five-year drought raised the fire danger. In central California, a day-old wildfire burned 20 structures and threatened 150 homes.
Officials confirmed 10 homes around Lower Lake were burned, although witnesses said they could see more. Tragically, the Habitat for Humanity office was working to raise money to help rebuild homes destroyed by a devastating wildfire that killed four people and destroyed more than 1,300 homes nearly a year ago.
"Emotions are still incredibly raw from the Valley Fire," said state Sen. Mike McGuire about last year's wildfire.
"I don't think any of us thought we'd be back where we are tonight," he said.
The fire broke out Saturday afternoon and grew to nearly 5 square miles as firefighters struggled to get a handle on the largely out-of-control blaze in 100-degree heat and windy conditions.
Click here to read it all
---
Major Volcanoes Along The Ring Of Fire Are Going Off Like Firecrackers
Michael Snyder, Aug. 3, 2016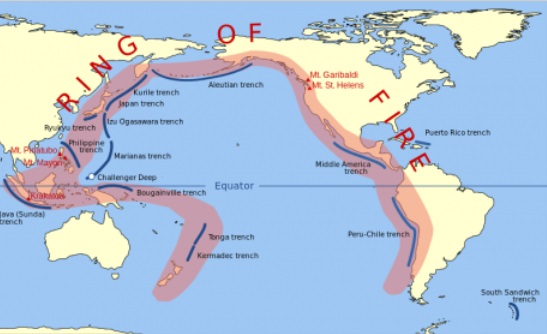 So far this week, we have seen the most dangerous volcano in Mexico erupt, and three major volcanoes in Indonesia all erupted within the space of just 72 hours. Mexico and Indonesia are both considered to be part of "the Ring of Fire", and all along the perimeter of the Pacific Ocean volcanoes are starting to go off like firecrackers right now. According to Volcano Discovery, 25 volcanoes in areas that are considered to be within the Ring of Fire have erupted recently. Our planet appears to have entered a time of increased seismic activity, and those the follow my work regularly know that this is a theme that I revisit repeatedly. Sadly, most Americans are not paying too much attention to this increase in seismic activity, but the truth is that it has very serious implications for the west coast of the United States.
It didn't make a big splash in the mainstream media in the United States, but this week Mt. Popocatepetl erupted and coated homes and vehicles in Mexico City with a thick layer of volcanic dust. And now some scientists are becoming concerned that this recent activity may be building up to "a major disastrous eruption" ...
Residents of Mexico City woke this morning to find ash coating cars and buildings after the Popocatepetl volcano belched out another toxic cloud.
The volcano is considered one of the world's most dangerous due to its proximity to the city with more than nine million inhabitants.
Around 25 million people live within 62 miles of the crater of the 5,426-metre magma mount, who could also be affected.
There are fears the peak is building towards a major disastrous eruption after activity increased over the past few years, although, it has been periodically erupting since 1994.
There is a very good reason why Mt. Popocatepetl is considered to be the most dangerous volcano in Mexico. If there ever is "a major disastrous eruption", millions upon millions of people will be directly affected and it will bring Mexico's economy to a screeching halt.
Click here to read it all
---
National Guard Helicopters To Drop Supplies To 1,500 Stranded Motorists As "Historic" Floods Cover Louisiana
Tyler Durden, Aug. 14, 2016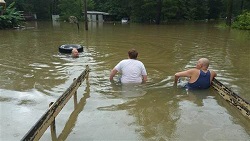 More than a decade after hurricane Katrina devastated Louisiana, the impoverished state finds itself in yet another natural emergency, once again as a result of historic floods, which have led to more than 7,000 people being rescued from their homes. The flooding has left at least three people dead, and a fourth person was reported missing in the floodwaters in St. Helena's Parish, officials said.
The heavy rain began on Friday, with between 6 and 10 inches of rain falling on parts of southeast Louisiana. Several more inches fell Saturday, according to the National Weather Service. "The water's going to rise in many areas. It's no time to let the guard down."
In a 24-hour period, Baton Rouge had as much as 11 inches, according to The Associated Press.
Click here to read it all
---
U.S. Government to Lift Ban on Part-Human, Part-Animal Embryos
Michael Krieger; Aug. 14, 2016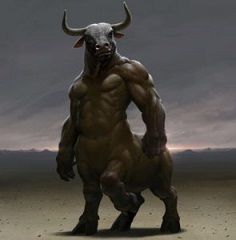 The federal government announced plans Thursday to lift a moratorium on funding of controversial experiments that use human stem cells to create animal embryos that are partly human.
The National Institutes of Health is proposing a new policy to permit scientists to get federal money to make embryos, known as chimeras, under certain carefully monitored conditions.
The NIH imposed a moratorium on funding these experiments in September because they could raise ethical concerns.
One issue is that scientists might inadvertently create animals that have partly human brains, endowing them with some semblance of human consciousness or human thinking abilities. Another is that they could develop into animals with human sperm and eggs and breed, producing human embryos or fetuses inside animals or hybrid creatures.
Click here to read it all
---
The women waiting, and weaving, for the Third Temple
A group of religious activists is diligently laying the groundwork for a renewed sanctuary. 'Step by step, patiently, we are preparing,' one says
Itamar Sharon; Aug. 15, 2016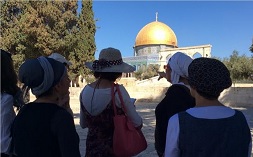 The Temple Mount, and the Al-Aqsa Mosque atop it, have been a recurring source of tension in Jerusalem in recent years.
Palestinians have cited Israeli "provocations" there as one of the main catalysts for months of violent attacks this year and late last year. They have become increasingly wary of Israel's intentions at the holy site, often accusing the Jewish state of attempting to impose greater control over the compound, and even of planning to eliminate the mosque and establish Jewish hegemony there.
The Israeli government has repeatedly rejected such accusations as absurd, outlandish paranoia — the ravings of extremist clerics intended to incite the masses.
There is, however, a growing number of Israelis for whom the dream of establishing a third temple in the place of Al-Aqsa is far from outlandish or absurd: It is a life's mission. And they are slowly but surely moving from the fringes of the religious right into the country's corridors of power.
On the eve of the Tisha B'Av fast on Sunday, in which Jews commemorate the destruction of the First and Second temples, Channel 2 news followed a group of female devotees who call themselves "Women for the Temple" and are diligently toiling in private as well as public forums to realize their dream of a third temple in Jerusalem.
The group's members are hard at work preparing themselves for the many needs of the temple, when it comes, poring over Scripture and following its instructions. They are learning how to prepare sacrificial offerings, how to bake the sourdough bread required for the rites and how to cultivate the so-called crimson worm with which the priests' vestments are dyed.
Perhaps most important of all, they are studying how to make the parochet - in ancient times the great curtain that separated the Temple's main hall from the Holy of Holies and the Ark of the Covenant it contained (nowadays the cloth that covers the Torah ark in synagogues is called a parochet).
Click here to read it all
---
Religious Bodies Unite Against Bible Believing Christianity - Together 2016
This video (15 min) speaks of Pope Francis' efforts to unite the world's religions. It can sound like a good idea until he speaks of "fundamentalist groups." We know that fundamentalist groups can often include those with more extreme views. However, look at the definition used of Fundamentalism:
The Pope is warning governments about Fundamentalist Christianity and that it must be combated. The definition of Fundamentalism is:
1 A form of a religion, especially Islam or Protestant Christianity, that upholds belief in the strict, literal interpretation of scripture.
He also says:
"The mental structure of fundamentalism is violence in the name of God"
This would seem to be including those who believe in the Bible as part of the problem. Certainly, Yahshua/Jesus the Messiah of the New Testament and to Whom the Old Testament pointed, as described in the Gospels, cannot be seen as violent. Some see God as non-violent and understand that the Bible cannot always be taken strictly literally. While the Bible is true, it does contain many figures of speech - similes, metaphors, etc. Jesus often spoke in parables and the meaning of much of scripture is for us to search out by faithfully comparing verse with verse. The Bible includes this verse:
"All scripture is given by inspiration of God, and is profitable for doctrine, for reproof, for correction, for instruction in righteousness:" (2 Tim 3:16)
Scripture was given by God but we need to receive it, to learn from it and apply it to our lives.
---
Are we Living in the Last Days? Strange Happenings from around the world in just this last week end times shootings America Europe world news events
Below is a 12-min video of some selected world-wide events - terrorism, gender-equality issues etc. There is a segment where Ben Carson (someone I have suggested before that you keep an eye on) says some interesting things about Hillary Clinton. I cannot personally verify the facts but found it interesting - we know that at very high levels there is a conspiracy of control. Carson made this statement at the end of the segment:
"If we continue to allow them to take God out of our lives, God will remove Himself from us; we will not be blessed and our nation will go down the tubes."
I believe there is considerable truth in this. God respects free will. If the U.S. goes "down the tubes" - as the largest economy in a very-interconnected world - the rest of the world will go down too.
---
Signs of the Times: worldwide strange events from the past week world news end times bible prophecy strange sounds loud booms
And another video (13-min) which I picked from several similar ones because of a couple of pieces from my home province, British Columbia, Canada. One from Victoria where I went to university and one from Lake Okanagan two hours from where I live. As a former fisheries biologist, I especially notice these stories of massive fish kills.
---
"And when these things begin to come to pass, then look up, and lift up your heads; for your redemption draweth nigh." (Luke 21:28)
---
If prophecy of the end of the world is of interest to you and you would like to receive this monthly newsletter containing articles of interest and relevance to prophetic events, please respond using the form below: