The Earthquake in Japan
- Was It an "Act of God"?
The Earthquake in Japan of March 11, 2011 was Japan's most powerful earthquake ever recorded. The 8.9 magnitude earthquake and resulting tsunami occurred at 1446 local time (0546 GMT) off the NE coast near the port city of Sendai

It is always sad to hear of people dying in natural disasters. The closer to home it hits the more we tend to start asking questions and wondering why. Some will blame such events on God even calling them "acts of God." But is it accurate to call them that? What is God's role, if any, in natural disasters? What is He feeling when such things happen?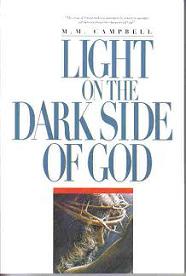 The bigger picture is about God's character in general. What is He like? Does He always act with love towards mere mortals? Some see what could be called a "dark side" of God and this certainly affects their attitude towards Him.
For some answers to these larger questions - answers that are based solidly in God's word - request the free book Light on the Dark Side of God.
Here is the description from the back cover of the book:
Why would a loving God burn humans eternally for the sins of one short lifetime?

How did the gentle Jesus perfectly reflect the "fire-breathing" Old Testament God who, according to Scripture, He came to reveal?

How can a "killing" God tell humans "Thou shalt not kill" and yet to pattern their character after His own?

Why didn't God destroy human rebellion early-on, before it became full blown?

Do humans really have free will, with God planning to execute those whose choices He does not like?

How does "the wrath of God" apply to our generation?
Follow the trail of Biblical clues in Light on the Dark Side of God to an amazing and wonderful new picture of God.


If you would be interested in this book, I am willing to send a FREE copy to you. I only ask that when you receive it you consider making a donation to at least cover the postage cost (if you can). If you think the book is of worthy interest or value consider donating something towards its cost also. This will help me to perhaps extend the offer to more people. However, if you can't afford it but are genuinely interested go ahead and order it and the cost will be shared by myself and those who do give a donation. You need to read the message in this book.

You will also be subscibed to my monthly email newsletter documenting news of signs of the times that point to fulfilling Bible prophecy. (Each issue includes an option to unsubscribe.)

The author does a very good job, I believe, in explaining the apparent discrepancies that could be mentioned on this topic. M. M. Campbell uses the cross of Christ to measure theories about the character of God. This is extremely good information. We are told that to love God is the most important commandment:
"And thou shalt love the Lord thy God with all thy heart, and with all thy soul, and with all thy mind, and with all thy strength: this is the first commandment." (Mark 12:30)
We can only love God through an appreciation of His character and what He has done for us. God never looked better to me before I read this book and I just want others to be able to read it also and come to a better appreciation of His wonderful character.

When you hear of news such as the latest earthquake in Japan don't just blame God. The book Light on the Dark Side of God will help you to understand God's involvement in such events.

Return from Earthquake in Japan to Prophecy News

Return from Earthquake in Japan to Jesus' Resurrection Home Page